As you manage to somewhat advance in your business, you know there comes a time for an international expansion. Internationalization of your business is important and beneficial in many ways indeed. It can significantly expand your audience, strengthen the reach, and boost sales. At the same time, to become international, you don't need to make as much effort and investment as you had to make in the past. You can, in fact, go global without even leaving your bedroom, all you need is a laptop with internet, a few good connections, and a little bit of skill.
Going Global… and Bigger
The 21st century and the rise of the internet have demonstrated that nearly anything can be accomplished via the world wide web. Even when it comes to internationalizing your business, it is of great help here. With the power that virtual space and particularly social media provide us, we can make our business global using the internet only. Although this makes internationalization itself somewhat bland and un-special, it gives way to appraising the ability to maintain the global status for some time, which requires some skill and patience indeed. Obviously, in order to remain afloat while operating in another country, you need to keep your business literally running there, which can be best done and observed by increasing sales. And here are just a couple of tricks on how you can do that almost effortlessly.
1. Make international shipping affordable to your customers. You may not operate in another country physically and only connect with your customers via the internet but the goods you ship are physical and have to be likely sent by mail. In order to earn the appeal and loyalty of your customers, be the first one to demonstrate these qualities. There are a couple of ways how you can make the shipping prices lower, so make sure they don't exceed one-third of your sold goods.
2. Implement international payments. As your customers pay you using their credit cards issued by their banks, they might get charged additionally for the financial transfer if you're not adapted to international payments. Make sure that you have a PayPal account that accepts international payments or an account in your target country's bank in order to relieve your customers from any unnecessary financial pain. Other than these, online resources such as MoneyTransfers.com allow you to compare exchange rate, fee, and exchange rate details between money transfer companies. Suppose you wanted to send money between Singapore and Malaysia, you could compare Singapore and Malaysia exchange rates.
3. Adjust the prices to the buying power of your customers. You might have presented an innovative product as you started and were successful, but you may find this success fading as time passes. Check your prices again, maybe they are a little bit too high for the product that's already been for some time on the market.
4. Learn more about your customers. Again, you likely have done the prior research while entering an international market. Still, everything in the modern world tends to change fast, so it's extremely important to refresh your knowledge from time to time. Do other research, discover what your customers want right now and what they might need tomorrow.
5. Adjust the media mix beforehand. So, you've learned how the preferences of your customers have changed. That's great. Now, it's time to take action. As you become familiar with the dynamics of trends, you can not only adjust your marketing campaign to the current moment, but you can also try to predict how they will change and become the one who dictates the trend.
6. Localize. Especially if you haven't done it as you've entered your country's market. Localization brings out the best in your goods to your customers, so checking out the 10 best translation agencies to help you with that is totally worth it. By localizing, you aim right at your customers' hearts and make sure they find your product relevant, relatable, and, most importantly, needed.
7. Translate and localize your website and social media page. People prefer consuming information about the products they buy in their native language to the point that they would prefer finding such information to discounts and lower prices. So, translating your website is reasonable, and localizing it is more than reasonable.
8. Partner with local businesses. You might want to travel abroad to have a few business meetings after all. Making connections with local partners can largely save your costs in the future. Remember only to get an interpreter to such a meeting in order not to get lost in translation. To learn the difference between translate and interpret, see this article. It can also help you with selecting the right interpreter.
9. Differentiate your products. Sometimes, even if you're successful enough and your product is successful, you can still face some kind of stagnation in sales, nevertheless. This is where you must understand that your customers simply don't get enough and it's time to offer them something new. This could either be something unavailable to them previously (but available in your country) or a completely new and exclusive product (which is even better).
10. Always research your competition. Those could be the local companies or brands that know how to appeal to your customers or other international companies like you. Still, you must constantly be aware of what they are up to in order to react on time and get into your customers' hearts and minds first.
Expanding Ever Further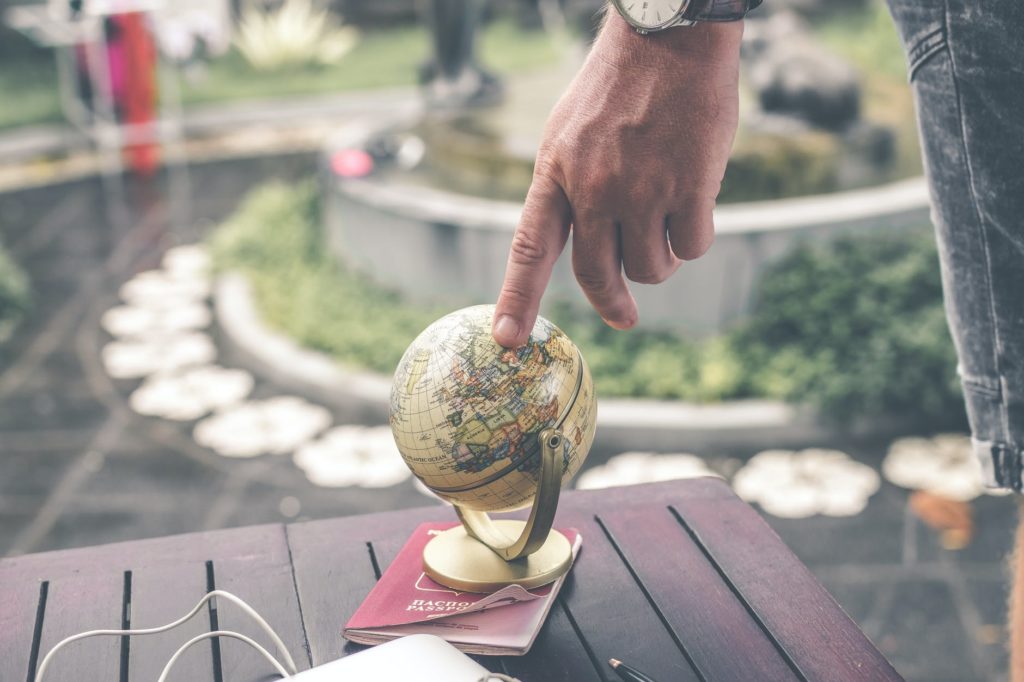 There's no limit to perfection, so you might never want to stop boosting your sales and approaching your customers more thoroughly. And that's not just great, that's the right thing to do. Not only for you but also for your customers. As you boost your sales and search for new ways to appeal to your customers, you get your sales boosted and they get what they need. Constantly playing this international sales boost game is essentially a win-win situation for everybody.