SaaS marketing typically demands a different approach than marketing a physical product or even an intangible service. You need to explain complex processes to your perhaps layman audience and demonstrate how something stored in a cloud can make a customer's life significantly better.
To achieve the best possible results and avoid all those common pitfalls that plague SaaS marketers, take a look at our selection of the best SaaS marketing practices for 2022. As always, remember to tailor all of these pieces of advice to your product, brand, and audience. What works for us may not be as effective for you, after all.
Use Content to Introduce Your Product
Content marketing is a tactic SaaS brands can hugely benefit from. It allows you to introduce your product and provide plenty of useful information about it via blog post instead of overwhelming your audience on Features pages. Content marketing services for SaaS brands are now indispensable in today's competitive landscape. With the rapid growth of the software-as-a-service industry, effectively communicating the value proposition has become a necessity for companies looking to distinguish themselves. Through well-crafted content, SaaS brands can educate and engage potential customers, fostering brand awareness and driving conversions.
However, the key here is not to use your blog to sell your product. You want to provide value and showcase solutions for issues your audience is already facing. You'll do this by mentioning how your product can help – not by creating an entire post around the product itself.
Create posts that equally discuss the needs of your audience and your product's solutions. Research what the pain points are and come up with ways to solve them.
Take a look at this Ahrefs post. It talks about an important question – how to rank for the featured snippet. It also shows readers exactly how to use the tool to achieve this ranking. But it never sounds like a sales pitch. The article's how-to tone is what you should be aiming for, too.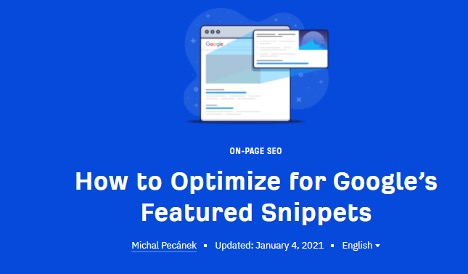 Your goal is to find a balance between writing about the problem, other solutions, and your own solution. It will help you associate your product with real-world problems and make it much more relatable. Your audience will be much more likely to convert once they clearly see the applications of your solution.
Affinda has a blog built on the same principle. Their topics are incredibly relatable, and they never shove their AI-based solutions down a reader's throat. They do, however, highlight how they are able to help, naturally directing traffic to their Solutions pages.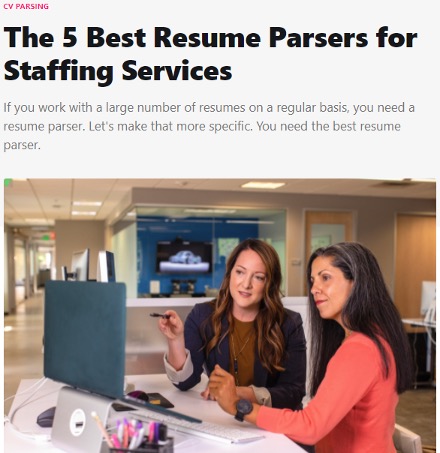 Track Important Metrics
To be able to improve your marketing strategy, you need to first be able to track how it's currently performing. If you fail to keep an eye on the most important marketing metrics, you will have zero idea as to how you're faring in the online world. You simply won't know what it is you need to change.
Here are the key metrics you need to stay on top of:
Cost per acquisition (CPA) – this metric will tell you how much you need to pay to acquire a new customer
Customer lifetime value (CLV) – tells you how much a customer is expected to spend from their first purchase to the last
Click-through rate – measure the number of clicks on a specific link, CTA, ad, etc.
Conversion rate – measure how many visitors are making a purchase
Website traffic – how many people visit your website over a given period of time
Rankings – where do your pages show up in search for specific keywords
Bounce rate – the percentage of visitors that leave your website after looking at only one page
Time on page – how much time visitors are spending on a specific page
Social media engagement – the number of likes, shares, and follows your brand is attracting on socials
Return on investment – what are your marketing efforts earning you
In order to track all of these metrics, you will need several tools. Google Analytics and Search Console are a great place to start, and they should be set up on your website from day one. As for social media, make sure to use each platform's integrated analytics tools.
You will also need a tool that will stay on top of your spending and earnings, as well as a dashboard solution that can integrate different data sources and display all relevant data in a single report.
Use Price Anchoring
Price anchoring is the practice of establishing a price point customers can refer back to when they make a decision. For example, when they see your product is discounted from $100 to $75, the $100 will serve as the anchor.
Price anchors help you influence the way customers see your prices. They will have a number that they can use for comparison, especially if they aren't sure how much they should be paying for your specific solution.
In the SaaS world, it also helps you establish different pricing models. Most customers will usually choose a mid-tier subscription plan. They won't go for the lowest price but rather opt for the "best value" choice. This option usually offers more product features, but its price is still very acceptable.
If you also highlight that these prices are discounted from a higher amount, the price anchor should influence your conversion rates. Take a look at Ultimate Meal Plans and their pricing model. The longer you commit to them, the lower the monthly prices get. True, you are paying a lump sum upfront, but you end up saving a significant amount overall.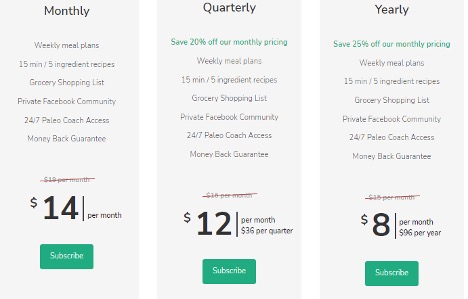 Emulate this strategy for your own pricing plans. Always feature an anchor your customers can use to determine the value of your solution.
Showcase Some Social Proof
Social proof can help you overcome a lot of your customer's initial fears. If they've never purchased a tool like yours or if they've never heard of your brand before, they will most likely question whether working with you is a good choice.
By showcasing the experiences and views of people who have already converted and have been using your tool for a while, you will effectively eliminate a lot of these doubts. After all, your customers have no ax to grind. They can afford to be honest. You, on the other hand, are clearly biased towards your own product and will always offer praises for it.
Whether you choose to include written or video testimonials or user reviews, make sure to keep them legitimate. You can use third-party review sites, such as Trustpilot or Google, or reference the reviews and mentions you've acquired on social media platforms.
If you are integrating an outside review source, always display your latest reviews to testify to your ongoing popularity. If you are selecting from an internal pile of customer reviews, choose the ones that best testify to your tool's capabilities and speak about the most common problems it solves.
For example, Freshbooks has a GetApp integration that displays its overall score, and the brand also featured a testimonial from a user, featuring her headshot and job title. It's a great way to lend the blurb more credibility and relevance.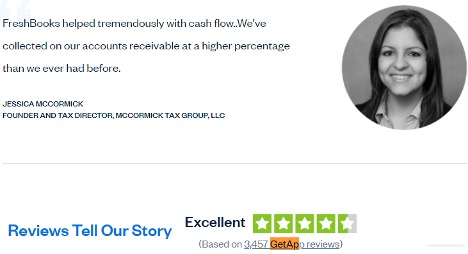 Moz displayed the logos of some of their biggest customers. These are names that a lot of their audience had probably heard of and that will help establish a further level of trust.
Basecamp took the personal route. The site features testimonials from many satisfied customers, all highlighting a specific way in which using the tool has helped them improve their productivity.
Speak Directly to Your Main User Personas
To market your product well, you have to know who the people most likely to use it are. This will help your craft sales copy that speaks directly to your users, addressing specific pain points and their solutions.
Ideally, you want to identify more than just one user persona. Chances are you will never appeal to a single audience segment, so the more issues you can identify, the better.
Once you're clear on the needs and traits of these personas, you can tailor your website's copy to them. The better you are able to click, the more conversions you can expect to see.
Take a look at how Timetackle tackled their own sales copy. They've identified four types of users and speak to each of them in turn. Their use cases are tailored to them completely. Plus, the first section of their homepage also speaks to the unique needs and discusses how the product will address their pain points.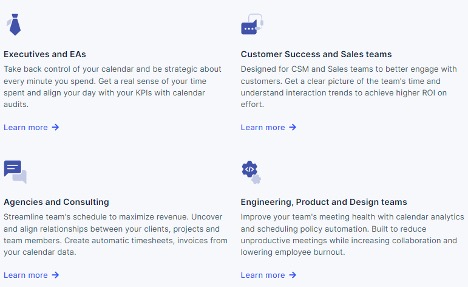 The brand has clearly taken the time to analyze and segment its user base and identify what the key selling points are for each.
True, there may be people who land on Timetackle's pages who don't belong to any of these groups. They will, however, still be able to understand what the tool offers and how they can use it to improve their own productivity.
Publish Case Studies and Customer Stories
To further demonstrate the value of your solutions, you can again dive into your customer pool and reference their success to prove your own worth.
Both case studies and customer stories are an excellent way to:
highlight how your product can be used
walk a visitor through the best way to use it and the results they can expect to achieve
applaud some of your customers
Case studies are arguably the best way to showcase value, especially if you can back them up with relevant figures. Make sure you focus on the story and the results when writing them, as opposed to your own awesomeness.
Choose to write about customers who have overcome a common problem or who your audience will be able to relate to the most. Alternatively, you can highlight a customer who is doing something different but whose business or personality is very charismatic and would be an interesting read for your audience.
Take a look at how Shopify has managed to blend customer stories with case studies to demonstrate exactly what their platform can do. They feature so many brands, large and small, that anyone looking to test the platform is bound to find a story that appeals to them. Plus, this also happens to be a great way to further promote some of their valued customers. The customers will certainly appreciate that and probably return the favor.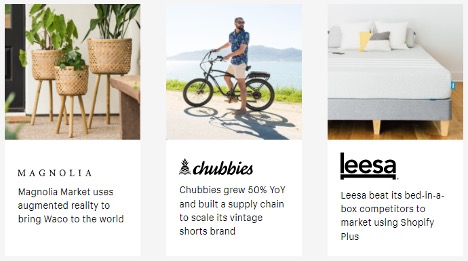 Hubspot did something similar, reaching into their varied user base to showcase just about any feature. They've also segmented their case studies according to industry, allowing for easier search and better navigation.
Embrace Explainer Videos
Finally, you should also consider featuring an explainer video on your homepage. Its aim is to demonstrate how the product works and show your audience what they can expect when they make a purchase.
You can turn the video into a story and highlight some of the values and solutions the tool provides. It doesn't even have to show the actual product, as long as you're able to convey the right emotions.
Optimal Workshop does this exceptionally well with the animated video in their home page header. It's engaging and vibrant, and it tells the customer-first story the brand is known for. It also manages to capture all of the value it provides and explain exactly how a customer will be able to grow their business. And that's all in as little as two minutes.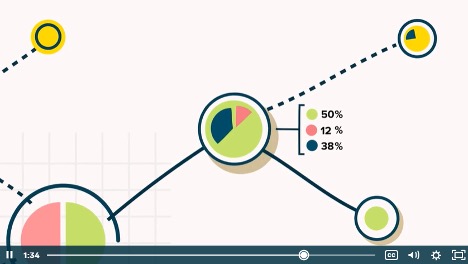 Depending on your own target audience, you can go down any number of routes:
Tell the story behind the product.
Showcase your team.
Interview customers.
Do a brief tutorial.
Final Thoughts
Getting your SaaS marketing right can be a process that takes time. After all, the marketing landscape is continuously evolving, and customers are becoming more knowledgeable every day.
However, when you track the right metrics and reach for the right marketing tactics, you can grow both your brand and your user base steadily and sustainably.