From 1991 to 2021, it's estimated that there are a total of 1.88 billion websites online. You have to be unique to stand out and attract visitors to your site. You must make a good impression to make them want to stay on your site and explore more. When users navigate your site, this can factor in increasing your ranking. Research shows that you only have seven seconds to make an impression. That's why you have to make it count.
Website owners' most common mistake is not using high-quality graphics or images on their sites. The fact is, images are one of the most important components of search engine optimization (SEO). They can help your site rank higher in search results, deliver a message to visitors, and boost user engagement. Optimizing your image means making your photos appeal to the search engine crawlers and your target audience as well.
Image SEO helps your business website, online store, or portfolio by optimizing your images for search engines. It involves using appropriate captions, alt texts, proper file dimensions, and many more. Optimizing images for the web can increase the number of your visitors and gain more popularity throughout the market.
Why You Should Invest in High-Quality Website Images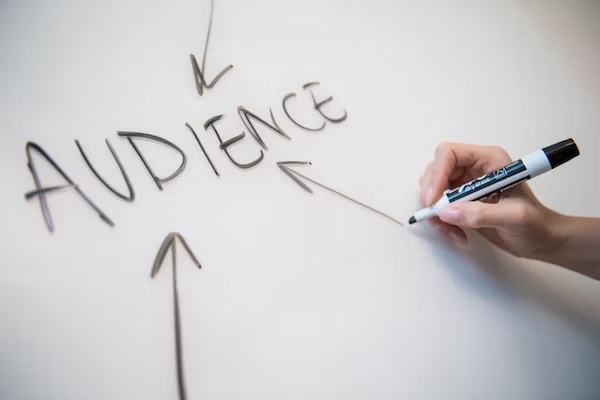 There are many benefits to using high-quality website images. Here are some of them.
Boosts Engagement
Images are an essential part of your website, so optimizing them for SEO is important. The impact images have on the success of your website may take some time, but they can certainly help boost engagement.
Website images are an excellent way to summarize or give context to your content. It's also great for breaking up an entirety of text with relevant images. It can increase user experience and boost engagement since these images are easily shareable.
Images can improve SEO by helping visitors navigate the site and using them as part of their social media sharing strategy.
Another benefit is the retention it can give you. People remember images more than text. This means that visitors may not read the written content but the image that accompany it will stick to their mind.
It's also important to factor in that images get 3% of all search clicks from Google. One is because people are visual creatures. So using a highly captivating image is key to getting better engagement. Images will bring visitors to your website.
If the image is relevant and compelling enough, they will stay on your website and explore it. The time they spend on your website is an opportunity for you to make a lasting impression.
Delivers Message
You can tell a story through imagery, and it will be more memorable for people reading the content on your website or blog post. The images help convey that message even when they skim your entire content.
So apart from using high-quality images, you also have to ensure they contain relevant messaging. Only add those that add value to your content.
When you deliver a message, it helps connect your content to your readers. When you choose a well-curated image, you can grab their attention. When done right, this can stir up emotion, making readers relate more to your content.
Keep in mind that the quality of your image won't matter if it can't deliver the intended message. Customers may be impressed with a high-quality picture, but they will move on if it doesn't provide them with what they need. That's a lost opportunity for you.
Helps With Conversion
Relevant images help with conversion by highlighting the most important parts of your website's content. Not only what you have for sale but also why people need it and how to use it. This will help convince potential buyers that what they're looking at is worth their time and money.
You can increase conversion with a carefully curated image in different ways. Make your images work for you by showcasing how happy people are with your products or services. Conversion grows when you can feature satisfied customers. Use these with reviews and testimonials, and expect your conversion rates to increase.
Improves Branding
Branding is the process of creating a unique identity for your company. It's an important part of building trust, brand recognition, and customer loyalty. Branding is critical for any business. It gives customers instant recognition. Some even develop their own mascot that will become part of their branding.
A brand's image provides information about the product, services, and how it performs in the market. Your website images represent your brand. Images are critical for communicating that your company is a customer-oriented organization that prioritizes user experience.
By helping you stand out from the competition with your website graphics, images can help boost your SEO efforts by increasing traffic to your site.
Optimizes Website
When you apply image SEO best practices, you help search engine crawlers understand what the images are, how they relate to the page content, and how important they are for the user experience (UX).
For example, using a schema markup language (SML) can add semantic meaning to your content and thus improve the SEO performance of your website.
When doing image SEO, the focus should always be your target audience. Everything element you add should provide value and give them the best experience.
5 Tips for Optimizing Website Graphics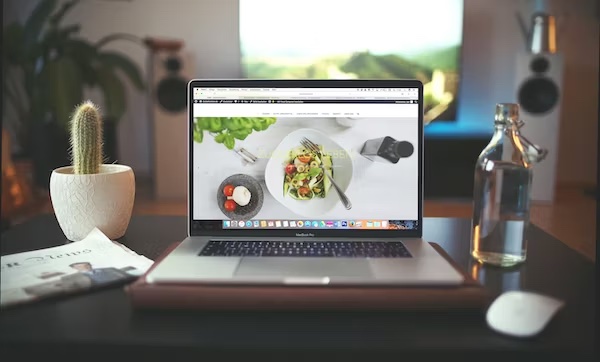 To optimize your website graphics, you need to use high-quality images and ensure they're relevant. Here are five tips to help you nail website graphic optimization.
Use Relevant, High-Quality Images
Make your page stand out by using only relevant and high-quality images. The best pictures are those that are relevant to the page content. Photos showing off your product or service should be relevant to the page's topic.
For Google, the contextual use of the image is essential. You don't add any photos for the sake of it. It must be related to the content. Google's algorithm will base the paragraphs next to the image to understand the scope and what you're trying to say.
Aside from pleasing Google's algorithm, using relevant images benefits your visitors. Images have a significant impact on how someone feels after seeing the content. If it makes them happy, there's a possibility that they will want more of what you're trying to offer.
Use high-quality images. Blurred images may send your visitors a poor message about your branding and services. Low-quality images may reflect poor customer service. One easy way to get original images is to take smartphone photos and use a background remover tool to cut out anything extraneous in the background.
Add Alt Text
Alt text is a description of an image. Search engines use it to help them find pictures on your site, which enables you to increase your rank in search results. It should be unique and relevant to the image itself, so don't use the same thing for every thumbnail or photo you upload. You can use alt text to include the keyword you aim to rank for. This will help search engine crawlers understand the image context.
Make sure your alt text is concise but descriptive. Try not to include more details than necessary Also, use proper grammar and punctuation to make it easier for Google bots to understand what you're saying when they see this text.
Using alt text improves your site's accessibility. Each website must have data and user interface components that are easy to comprehend for all users, meaning it cannot be invisible to the visitor's senses.
How does alt text make your site accessible and increase your SEO ranking? Alt text will tell your visitors what the image is about when it fails to load.
Leverage Captions
Captions are an essential tool for SEO, social media, and accessibility. Search engines use captions to understand the content of your images. People will often quickly scan an article, and captions are among those that will aid scanning.
Adding a caption for every image isn't necessary. Like any image on your site, the placement should always be relevant. Leverage it for SEO. You can add keywords to the caption. But if you're unsure whether it would be helpful, consider whether it would give value to your customer.
Captions are also crucial for people with disabilities who may not be able to see your images because they're too small or don't have enough contrast. If a search engine doesn't know what's happening in a snapshot, it won't be able to index it properly.
Don't confuse them with alt text. While both provide context to your images, they are different. Alt texts are not visible on the front end of your website. You can only see it on the HTML code of your website. Whereas, a caption remains visible on your site and will be readable to visitors.
Add alt text and captions for each image so that users who cannot see the full-sized version of your picture can still understand what it is about without having difficulty reading what's written. Make sure these descriptions are concise but informative enough for readers unfamiliar with your products.
Compress Images
Image size is critical for loading time. When your image file is too big, it may take a while to load, which can impact user experience. Visitors may abandon your site if your page loads by more than three seconds. A survey showed that almost 70% of consumers say that page speed affects their buying decision from a website.
Using a single image per page can help your site load faster and improve its appearance in search engines' results pages (SERPs). However, such a scenario may not be applicable at all times.
When you need to add multiple images to a page, you can use a compression tool to reduce the size of your images. There are several different compression tools, and you'll need to choose one that's right for your needs.
One problem with compression is the loss of quality. You can use an image upscaler to enhance the photos and make them appealing to your website visitors.
Another option is to do lossless compression is ideal if you want to keep all the detail in an image while reducing its file size. This type of tool will not remove any data from a photo. You must only use lossless tools when necessary.
Use Unique Images
You don't want your images to be similar to any other website. It won't give your website that unique personality. There's nothing wrong with using stock photos. But, it's not ideal for making an excellent first impression. Doing an image SEO means putting yourself in the shoes of your target audience. What will a website tell you when your page has too many stock photos? It won't catch your attention, right?
Additionally, it won't reflect well if you use stock photos for your product pages. It may give the impression that you don't have actual products on your page. It will make your customers take a step back and think about whether they're making a good decision to buy from your site.
Key Takeaways
Optimize your site's graphics so they are high-resolution and optimized for SEO. This procedure can increase your website's reputation and become a competitor among rival businesses.
Image SEO can increase the user's time on your page. When you have a good-looking site with well-optimized graphics, people will stay longer on it. It's an opportunity for you to convert these leads into actual customers.
In addition to increasing the time on your page, adding high-quality images can also help you achieve better rankings in search engines because they make the site look more professional and trustworthy. This is especially true if you're doing business online. An eye-catching image for each page is key if you want consumers who visit your site consistently.
Image SEO can significantly benefit your website, including increasing your bottom line.
Image SEO boosts visitor engagement, delivers appropriate messaging, aids in conversion, promotes branding, and improves optimization.
There are various ways to optimize website images.
Adding relevant images, placing alt text, writing captions, compressing images, and using unique photos are all critical for improving website optimization.