Most bloggers quit their full-time income to start a blog only to realize that they can't nearly make as much money. An essential skill that you need to start making money from your blog is marketing, incomeholic reveals.
We'll dive into how you can monetize your blog, how to learn marketing, and when you should think about monetizing your blog.
Ways to monetize your blog
#1. Create or curate products
If you have an inkling towards design, you can create your own products and start selling them. The easiest thing to do is to use dropshipping so that you don't have to worry about packing orders and fulfilling them and can focus on design and marketing.
If design is not your forte, you can curate products and still use dropshipping to sell to your customers. You will earn a percentage of the profits from the company you're curating for.
There are many platforms that allow you to do this. You can sell on etsy, Amazon, or Shopify through dropshipping integrations.
#2. Try print on demand
Using the same idea as above, you can try a print-on-demand model instead of ordering inventory and then selling those products. With a print-on-demand service, you only place an order when your customer pays for the item. You never have to stock inventory or handle shipping. This idea is so popular that more than 10 thousand Shopify stores have integrated a print on demand shop.
#3. Run ads
This is one of the more obvious choices. You can run display ads on your blog for money. But this is not an easy option unless you have loads of traffic coming in that will generate enough money. You should write better content on your blog that is geared towards conversion.
Instead, you can try approaching companies in the vertical you are targeting and ask them if they would like to run their ads on your platform.
 #4. Become an affiliate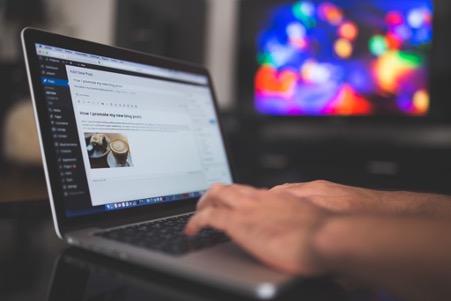 Similar to running ads, another way to earn money is by mentioning products in your blog. When a reader makes a purchase through your link, you earn a commission from the purchase. This is commonly known as affiliate marketing.
It is easy to get started with affiliate programs, although each company may have its own rules about affiliates. To get started, you can do a quick search for "affiliate programs" and narrow it down to the vertical you are in. Here are 5 affiliate marketing software programs to look over if you don't have a lot of traffic coming in each month, to accelerate the money flowing in through the affiliate channel. With the help of Strackr — an affiliate management tool for publishers, you can increase your revenue by understanding the true value of your affiliate data. This tool allows you to download detailed transaction reports that provide information such as user device, operating system, landing pages, referrer clicks, and time from click to order confirmation.
#5. Secure brand sponsorships
A brand-sponsored post may include you creating exclusive content for them in the form of a review or unboxing, or a competitor comparison. This is a better option since you can negotiate the terms directly with the brand. You may have to include a few examples of what you can potentially do for their brand in your cold outreach emails.
How to learn marketing for bloggers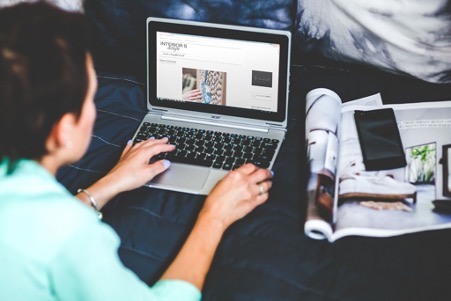 In most of the ways above, you might notice that there is marketing involved and a strategy to support continuous cash flow. So, if you are not familiar with marketing, you will have to start learning and implementing best practices.
Here are 4 ways you can learn marketing –
#1. Online courses
There are several free and paid online courses that show you the ropes of marketing. Do not worry about certifications as much but focus on learning.
#2. Workshops
Workshops, both online and offline, have a different learning style that puts in a class environment that can be really helpful since you have access to other people that are in the same boat. This network you build during a workshop can also be really helpful when you decide to use social media so that you get more engagement.
#3. Learn on the go
If you like learning on the job, Google is going to be your best friend. Whenever you feel stuck, google or search for it on YouTube, and you will find a lot of valuable help articles and videos.
#4. Join a community
If you don't like structured learning but want expert advice, you can join a community of bloggers that share expert advice that you can implement and use it to ask specific questions.
When should you monetize your blog?
If you are already well known and have a personal brand, you can jump on the monetization bandwagon almost immediately. But if you are relatively unknown or are creating a new brand, you would have to hit some numbers in terms of traffic before you can decide to monetize your content.
It is not a one-size-fits-all strategy because a lot of high-traffic websites do not necessarily have a product – digital or otherwise. So, if you are planning on quitting your job to do this full time, it would be wise to learn marketing first and then map out a strategy so that you can generate substantial revenue.