SaaS vendor management is the need of the hour – don't let people tell you otherwise!
Confused about the plethora of apps available for SaaS vendor management? The sheer number of available programs might make it difficult to zero down on the best fit for your company's needs. Similarly, many resources are available, but it might be overwhelming to choose the right one for the task at hand.
This calls for comprehensive vendor management conducted entirely inside a SaaS record system. More and more companies are adopting this method as they see the benefits of cloud computing and software as a service.
A wide range of SaaS vendor management options is available today to simplify your work, from contact tracking and site traffic analytics to revenue tracking and human resource management.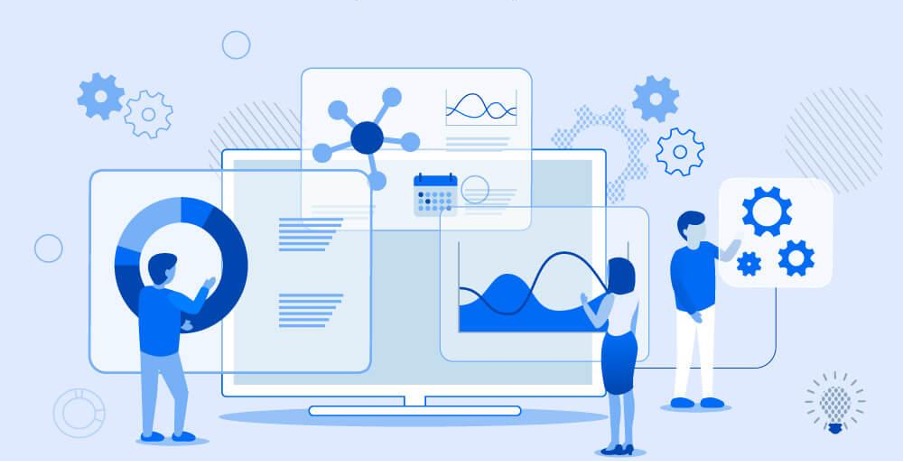 What Defines SaaS Vendor Management?
The method of discovering the best answers to issues inside a company and implementing those solutions throughout the organization is known as SaaS vendor management. This is accomplished by tracking program use, optimizing spending, and reporting value.
Because many SaaS providers offer corporate and cloud solutions, choosing vendor management software with the finest advantages is critical.
An employee typically utilizes eight SaaS products in the course of their job. Businesses use around 40 SaaS solutions with less than 50 workers. Organizations with more than 1,000 workers pay for over 200 SaaS suppliers. All of this comes out to a $343,000 annual SaaS investment.
Reasons Why People Need to Manage the SaaS Vendors
The constant stream of new software items and periodic updates to existing software may make it difficult to keep up. The latest studies predict that 73% of businesses use cloud SaaS for their day-to-day operations.
Based on this data alone, you can make a compelling argument for implementing SaaS vendor management in your organization. Here are five instances when your business would benefit greatly from using SaaS vendor management.
Reason 1. Reduce Security Concerns
If your organization's use of shadow IT rises, so will the number of unchecked threats to your SaaS platform. They may not be aware of the risks associated with the online sharing of corporate or personal information, despite their intentions being genuine.
Threats like hacking and phishing may devastate a business if you don't have a solid vendor management strategy. However, you can identify the departments or individuals responsible for the bulk of SaaS purchases, educate them on best practices for mitigating risk, and ultimately improve the security of your SaaS platform.
Reason 2. Improved Vendor Renewal Policy
Many SaaS providers will automatically raise their pricing at each forthcoming renewal and will not give you adequate notice to catch the bargaining window before renewal. This is due to the convenience of automatic renewals for maintaining consumer relationships.
Managers of software as a service (SaaS) companies make budget projections and prepare for impending SaaS renewals to optimize software as a service expenditure.
The proper SaaS management systems include features like renewal calendars that send reminders for review, so tracking when to anticipate a subscription renewal doesn't take much work.
One of the best practices surrounding SaaS renewals is encouraging employee purchasing responsibility in addition to the renewal schedule.
Reason 3. Enhance the Functionalities
You know how aggravating it is when you buy new software to find out it does the same thing as another software you already have. Perhaps at your firm, for instance, different divisions utilize different expense management systems.
Companies waste money when the marketing department uses Expensify, and the sales department utilizes SAP Concur since the two programs perform the same task.
Many different types of organizations may benefit from using a task management system. Find out how your project management office's teams conduct their tasks and whether you can eliminate unnecessary subscriptions by working with them.
Reason 4. Boost Business Efficiency
There are numerous positive aspects to using SaaS programs, but you should also be aware of their drawbacks. Your company's IT architecture will get more sophisticated as more and more SaaS subscriptions are added.
The goal of SaaS vendor management is to lessen this load by spotting possibilities for economizing on resources via the consolidation or rationalization of programs. IT departments may greatly boost operational efficiency by reducing the number of support requests from workers with questions about various SaaS services. Want to learn more about boosting business efficiency? Learn about these 6 types of E-Commerce Frauds!
Reason 5. Optimize the Purchases
If you have a business that sells to other businesses, you probably want to make it as simple as possible for your customers to buy your wares. You can also learn about the biggest mistake in not aligning strategy and sales to optimize more of your purchases!
Combine this with the fact that many consumers already have their credit cards on file with the firm, and suddenly it's simpler than ever to take on yet another membership expense.
It's possible, for instance, that your company's sales and marketing departments use completely separate business proposal software. Help them choose the most useful option and skip the others.
Your business may make the most of all available resources in this approach. SaaS vendor management will allow you to keep track of all of your software expenditures and see where you can make cuts.
Now to the main point: SIX effective ways to manage SaaS vendors
When it comes to managing SaaS vendors, there are both appropriate and inappropriate ways to accomplish things.
Follow these six best ways to manage your SaaS vendors to grasp the most recent SaaS boom and yet maintain the ability to choose the solutions your company wants and needs.
Way 1: Have a proper SaaS vendor management guide
An ideal piece of vendor management software streamlines processes, including pricing negotiation, SaaS spend optimization, contract administration, and billing and payments.
Automation features in vendor management software reduce the need for human oversight and let teams focus on what matters. And you can only know about these features when you have a proper guide for managing your SaaS vendors.
You need a guide to managing SaaS vendors to implement your vendor management strategy. Making the most of your suppliers requires a well-developed vendor management guide and system.
Way 2: Be consistent with your Vendors ownership
The ease with which any worker may acquire a SaaS app without involving the IT department makes it possible for each worker to become a software owner.
Although it is ideal for a business to have just a few proprietors, this is seldom the case. Vendor and SaaS management must have a uniform approach to ownership.
Information about your suppliers is just as important as having the correct owner. Accessing all relevant data about a piece of software in a short amount of time helps with accountability. It saves time if the vendor's information has to be updated in the future.
Way 3: Keep doing SaaS audits
You may adopt SaaS governance with the assistance of a SaaS subscription management platform, which aids you in both SaaS discovery and creating SaaS visibility.
Regarding the vendor management cycle, IT governance is crucial for identifying who has what kinds of rights and responsibilities. SaaS audits should be performed often in addition to establishing a solid governance structure (on a quarterly or twice-a-year basis).
End-user interviews may reveal which applications are essential, which are superfluous, and whether or not staff members are making do with free alternatives.
Way 4: Track the renewals
Amongst the most challenging aspects of managing your SaaS vendors is keeping track of when your subscriptions are up for renewal.
Accounts are often created with an auto-renewal status, which means the owner may be surprised to find out they are being charged yearly for a service they no longer use.
Another frequent occurrence is that your team arbitrarily selected a once free software package but is now unexpectedly charged for it.
Your financial resources are being wasted regardless of the situation. When your contracts and renewals are neatly organized in one place, you'll never be hit with a surprise fee.
Way 5: Maintain your compliance
Maintaining compliance is critical for managing SaaS providers. All apps used by your company must conform to standardization requirements.
An important thing to accomplish when working with many suppliers is centralizing their management. This will enable you to outsource tasks like registration and record-keeping, which are crucial for ensuring compliance. As a bonus, this will reduce the paperwork required across the board for your workforce.
The whole process may be managed more easily when the system you use for SaaS vendor management includes a defined protocol for tracking compliance status and fulfilling related duties.
Data Protection Regulation (GDPR) declarations, Privacy Shield self-certifications, and data processing addendums are all examples of documents that would benefit from being stored in a single location.
Way 6: Have a documented procurement process for your SaaS
When it comes to obtaining SaaS applications, most firms lack a clear procedure. Staff members sometimes use the business credit card to buy whatever new piece of technology they require for a certain application without doing any due diligence on potential suppliers.
To put it simply, this is an issue. A well-documented SaaS procurement process will allow your staff to find the most effective solution to their issue while also allowing you to keep an eye on the proliferation of unofficial shadow IT.
How requests for new software will be handled, who will be responsible for vetting it for legal and security concerns, and who will be responsible for negotiating the price and conditions of the contract should all be spelled out in this procurement process.
It will prevent your company from spending unnecessary money on hastily made purchases and save you time and energy.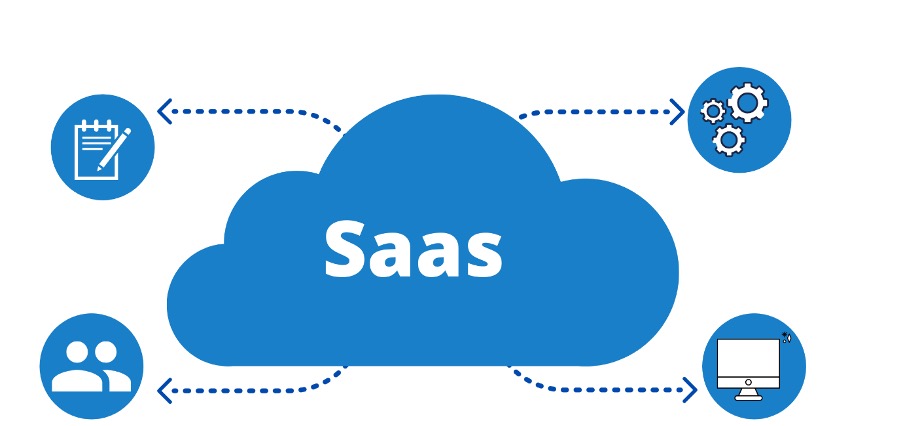 Manage your SaaS vendors effectively by utilizing these methods!
A SaaS vendor management system at your company can help you keep tabs on your SaaS purchases and pave the way for continual improvements via SaaS optimization.
Think about how SaaS management platforms may assist with ongoing duties and implementing SaaS vendor management best ways if you currently have a vendor management system in place!
Writer's Bio
Tayyab is a diction enthusiast and an SEO buff with a CS background. He's been serving the SAAS & PAAS world for the last five years. Let's connect on LinkedIn.