Still wondering if Facebook marketing is worth your time and money? Consider this: Facebook remains the most active social media platform, with almost 3 billion active users.
What does this tell us? More than a quarter of all the people on Earth are active Facebook users, ready to become potential audiences for advertising reach.
Building brand awareness, enhancing customer service, boosting ROI, and fostering meaningful relationships with your customers – are just a few of the many benefits you can enjoy by using Facebook for marketing. Let's find out how to do it smartly and effectively.
What is Facebook marketing?
Facebook marketing involves promoting your brand, conducting market research, and selling your product/service on Facebook. This term implies organic as well as paid postings and interactions.
The average revenue per user on Facebook amounts to about $9.82 in July 2022.
Facebook marketing isn't about bombarding your potential target audience with commercial posts. Rather, it entails using Facebook marketing tools to create engaging content that will help users fall in love with your brand. You, in turn, will get a deeper understanding of your audience and boost your sales organically.
How to leverage Facebook for marketing in 4 simple steps
We have singled out four effective ways to benefit from marketing on Facebook and take your business to the next level.
Advance your Facebook page
First and foremost, if you still don't have a Facebook business page, create one.
For starters, you'll have to include:
Business/Brand name
Category (like 'Business Services', 'Event Planning', 'Spa, Beauty & Personal Care', etc.)
Description of your business
A profile picture
A cover photo
When filling up your Page, you'll be guided by Facebook questions regarding essential info. Make sure you add relevant data and facts so that not to mislead your potential customers.
Moreover, remember that high-quality visuals of correct dimensions are crucial to make your Page look appealing.
Your profile picture will display 170×170 pixels on computers, 128×128 pixels on smartphones, and 36×36 pixels on most feature phones.
Your cover photo will display at 820 pixels wide by 312 pixels tall on computers and 640 pixels wide by 360 pixels tall on smartphones.
A PNG file is preferable if your profile picture and cover photo include a logo or text.
Secondly, when you're done with the essentials, advance your Page. Focus on incorporating important keywords in your Page name and the description. Not only do keywords help describe your business better, but they also facilitate reaching your target audience.
Finally, add a Call-to-Action button. It will help direct your customers to the desired interaction with your business. Possible CTA buttons on Facebook are:
Apply now
Book now
Download
Donate now
Learn more
Shop now
Send message
Order now
and others
Examples of CTAs on Facebook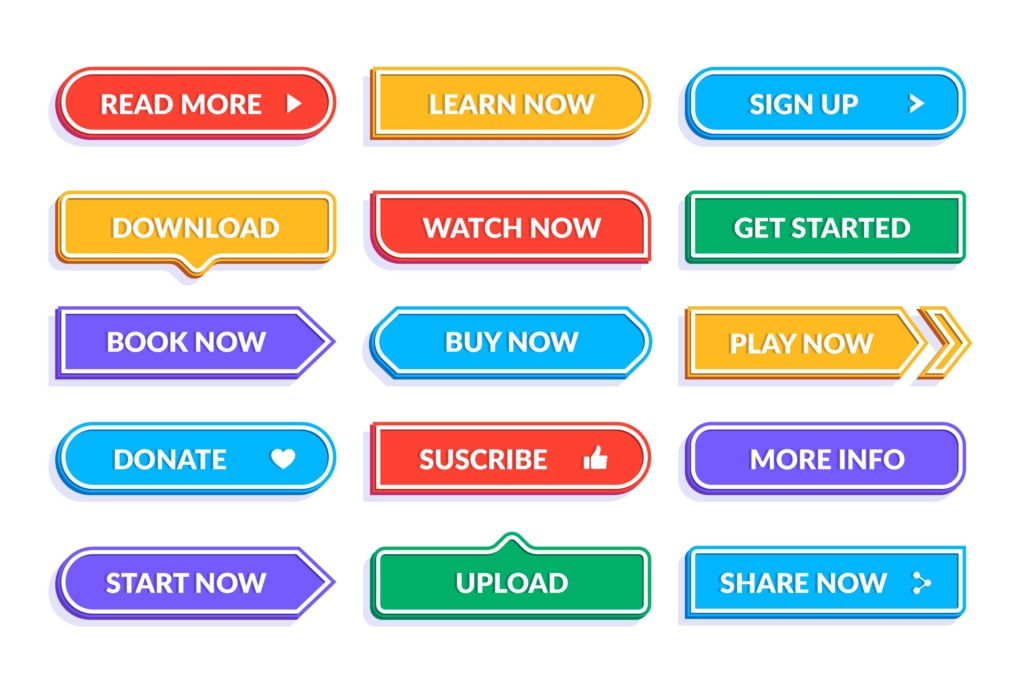 Try Facebook Ads features
As soon as your Page looks more or less alive, having at least 100 followers and more than 20 posts with likes and comments, you can start trying Facebook Ads.
If you haven't got Meta Pixel installed on your website, do it. This way, you can gather the audience for future remarketing. In other words, you can show remarketing ads to people who have already interacted with your site (just visited or left their phone/email). Facebook uses web cookies to tag potential audiences.
The easiest thing a company may do is boost its post.
Pros: It's good for Facebook newcomers and doesn't require a big budget.
Cons: These are not exactly effective Facebook Ads we want to tell you.
So basically, there are several types of Facebook Ads you should give a go.
Lead ads (a great tool to collect info from potential customers using Facebook on mobile devices)
Demographic targeting (shows your ads to a specific category of people that correspond to your set criteria like age, location, gender, job, income, etc.)
Website conversion campaign (enables you to get people to perform a particular action on your site or mobile app, like ordering or adding something to a cart)
Video ads (a creative way to present your product/service and persuade your potential customers that they need it)
Instant experience ads (allow users to scroll through products, watch engaging videos, and discover lifestyle pictures of products in a full-screen format)
Stories ads (appear in a News Feed and are an effective tool to boost brand awareness and reach more customers)
Facebook Ads are powerful, but only if you use targeting smart. No matter how visually appealing, creative, and engaging your ad is, you won't get the desired results if it's shown to the wrong audience.
That is why it's crucial to examine your target audience. Dive deeper into customer behavior, purchasing patterns, and other peculiarities. To do so, you need to collect and analyze data. Streamlining this process is possible through data integrations, e.g., exporting Facebook Ads data to BigQuery or others. Then you can uncover powerful insights about your campaigns with advanced analytics.
 Experiment with content types
As we've already pointed out – Facebook marketing has much to do with engaging your customers with useful and eye-catching content. It helps create a bonding experience that will result in better customer engagement and boosted sales. Seventy-four percent of social media marketers employ visual marketing as the most effective for their brand.
Don't hesitate to try out various types of content to see what works best for your product or service.
Behind-the-scene photos help to build trust among your customers
Video tutorials show that your company cares about the challenges your customers have and offers a perfect solution to them
Interesting data visualization helps to convince the audience of the need to have your product/service
Entertaining memes are always a good choice whether you want to sell something or just connect with your audience, as they blur the borders between brand and customers, creating a sense of friendship
Posting reviews and feedback from customers who have already bought or used your product/service is another convincing tool for content marketing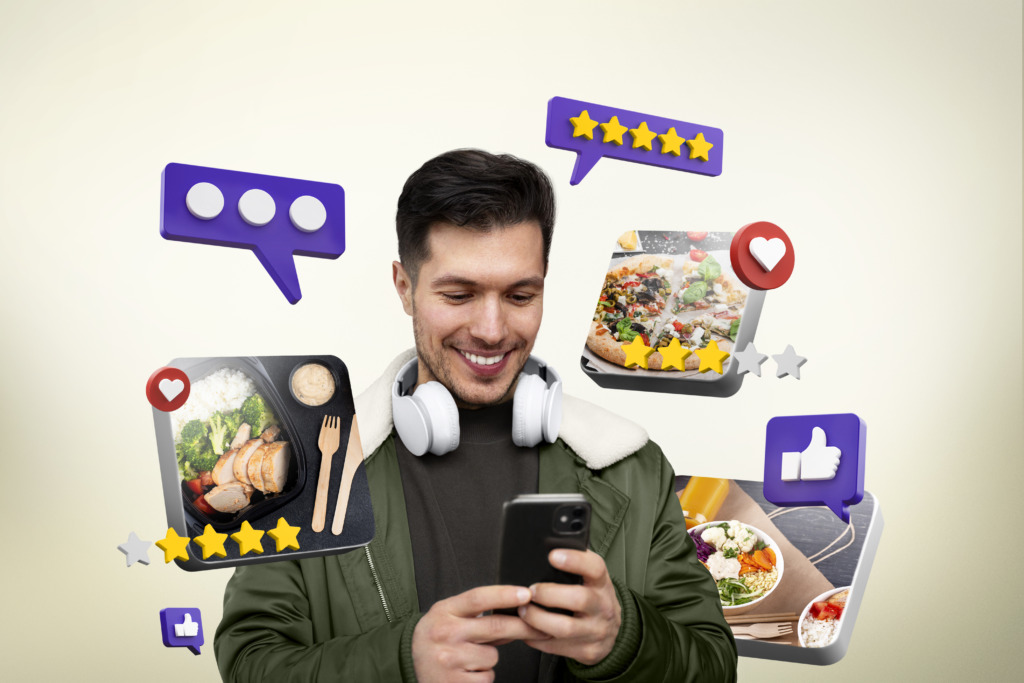 Today the sky's the limit regarding content types you may use for Facebook marketing. However, there is one thing companies sometimes forget about.
This is consistency and regularity. To achieve results, you need to have a content marketing plan. There should be a clear strategy with unambiguous goals. Otherwise, your content won't work, no matter how great it is.
Interact with customers
Facebook is a great place to foster loyal and trust-based relationships with your customers as a part of your marketing strategy. Also, it's an option to increase chances for customers to refer your business to a friend.
Social media was originally designed for communication, and users expect brands to build a connection with their customers. Make sure you use Facebook to interact, entertain, and listen to your audience's feedback. This way, you'll understand your customers better, and it will only help your business succeed.
Summing up
Despite Facebook's ups and downs, it remains a powerful tool for marketing. From interacting with your customers to creating effective advertising campaigns, this platform helps to improve brand recognition, build stronger customer-company relationships, and attract more sales.