Success comes to those willing to leave the crowd behind while planning to lead.  The learning curve with hurdles included will slow us down.  But when we seemingly move slower than a turtle, we pause to ask, is today the day we cut our losses?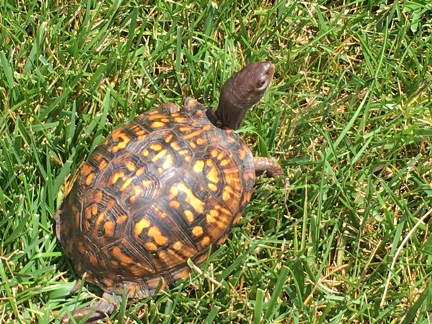 Subconscious thinking commands our actions. The power of positive thinking can be the game-changer for becoming a leader. Thoughts affect our self-esteem and influence our attitude toward others. Clientele can sense our attitude that directs our path for moving forward or stopping in our tracks.
"When you think positively, attitude steps in to demonstrate you can succeed.
Our communication begins long before we conduct initial conversations. One example is that the successful salespeople put in the extra effort of research before meeting with their prospective clients. Many believe the upfront research to be a waste of time.  Almost similar, most prospects will do their research ahead of time.  Many are already aware of what you sell and what you represent professionally and personally.  By the time you join a meeting, decisions have the meter leaning toward either a 'No' or a 'Yes, let's do it!'
"We build our unique personal brand and gain positive recognition by being true to our principles throughout our lifetime.
We all make errors that set us back on our heels. Other times, we collaborate, and our partners will occasionally make an error that affects all of us. How we handle the fix marks whether forgiveness is ahead. The fix alone does not solve the issue. It is the upfront apology within 24 hours of the mishap that marks the difference.
"Avoidance, excuses, and blame never produce the results we desire.
One of the more helpful sales teachings was that of Neuro-Linguistic Programming or NLP.  Paying strict attention to what you hear firsthand and what a person omits from the conversation is very telling. Instead of brushing over the omission(s), asking questions about will reveal much. Observation of body language and facial expressions unleashes more clues that we are to address.
The tone of voice provides us further instruction on whether or not to continue the conversation. Above all else, communications are to be friendly on all sides. Some people attempt to use guilt to influence a decision on their behalf. This approach is usually short-lived and does not end well.
The more astute you become in observing others, the better your decisions. Accordingly, the business grows.
"Let your passion be your guide through the tough times as you move forward.
Planning To Lead:
Examine every aspect of the difficulty and how to best proceed in the future
Revise goals
Ensure all goals are synchronous
Confirm the new plan sparks the drive to attain your future vision
Create a mental game to compete with yourself and drive further motivation
Last, review everything in place to ensure all strategies are working harmoniously. Ultimately, what you create is how others will remember you.
Today is the day (never tomorrow) for planning to lead
Create a job title or the name of a business and have it always visible
Prioritize subject matter to learn
Create an action plan for the next twelve months.
Ask peers for feedback for improvement
Use negative commentary as your motivator to launch forward.
A Motivating Force: Create A Mental Game For Your Plan
Become your chief competitor and the only one.  No two people think alike, so all you have is you to compete.
Numbers Matter
The number of prospects and clients you call, and the number of affirmative nods for a meeting count. Compare daily, weekly, and monthly positive responses. Tweak your approach as you move forward, and similarly monitor the outcome.
Gamify Social Media
Monitor communication styles on different platforms.
Verify your profile is descriptive, and that your actions mirror what it states.
Check whether your following growing, or if your communication style needs improvement,
Make the necessary adjustments and monitor the connection numbers.
The success differentiator is to make connections with people whose messaging you care about, can learn from, and who inspire you. Monitor the results.
Continually revisit why you chose your job or entrepreneurship, whether the passion still holds, and how you can improve your strategies. No matter how slow you or I go, the differentiator is in not giving up, but using motivation and perseverance to cross the divide.
The lyrics to 'My Way,' by Frank Sinatra, summarize today's blog theme:
"I've lived a life that's full
I've traveled each and every highway
And more, much more than this
I did it my way
Regrets, I've had a few
But then again, too few to mention
I did what I had to do
And saw it through without exemption
I planned each chartered course
Each careful step along the by-way
And more, much more than this I did it my way."
Today's insights are provided to help you achieve the Smooth Sale!