When you're leading a sales team, you'll have a diversity of creative personalities and practical thinkers.
In order to harness all of the energy to produce an effective and efficient sales funnel, it's important to strongly rely on specialization.
What Specialization Brings to the Table
Specialization involves the repetitive nature of an action that leads to concrete and successful results.
You as a leader will have to steer that specialization towards mastery in a way that lets it blend with your business' workflow.
Take points from Shu Ha Ri – a Japanese martial art tradition that encourages a commitment to mastery.
Mastery isn't built overnight. Shu Ha Ri honors and acknowledges the process through stages – each stage is improved little by little until it's mastered, and then you move on to the next.
This is especially important in growing remote work settings, where can be harder to check progress towards mastery.
Instead of changing your whole sales processes and funnels right off the bat, you'll improve them bit by bit.
Though it will take time to create the efficiency and effectiveness you desire, commit to the process as it will be extremely rewarding in the long run.
When you have people working together as a team, there are a lot of ideas, distractions and moving parts that will quickly disrupt that team's ability to live up to its highest potential.
Here are a few ways to help your team reach mastery.
1. Work on the Database of Prospective Customers
When you're leading a sales team, you'll want to know that they have prospective customers they can pitch to.
Looking for customers involves quietly doing research, looking for new companies and calling prospective companies to get the contact information for the point person.
You don't really have to care how or where the work gets done as long as it's completed by the deadline. This is how companies like Google treat their employees for maximum results.
The routine of finding new prospects should only be dictated by a deadline and a buyer persona.
Even the B2B sales process needs one.
The most important task here is that your sales team knows the buyer persona so they can find good prospects.
When they are searching for prospects, they should compare them to the persona, and once they know the buyer persona by heart, it will be easier to produce a list of prospective clients that are a perfect fit for your company.
2. Methodically Connect with Prospective Customers
Once the team members have turned in their list of potential B2B prospects, the next step is connecting with them.
In certain cases, it's a great idea to use LinkedIn to reach out to cold prospects. With over 9 million business profiles on LinkedIn, this isn't a platform your team needs to skip.
In other cases, a phone call or an email will be the right first step.
Your system on how to reach out to these clients should involve everything from the script to the time of day to make a call, send a message, connect request or email.
Decide on how many touchpoints your team will use in order to turn a cold prospect into a warm one.
For this process, it's best to get feedback from your team members.
Since they're in the trenches, they'll be able to offer information regarding the hurdles they've run into in various scenarios during the outreach phase.
Once you have tweaked the system and it works well for your team, make sure that each team member uses it to reach mastery.
3. Improve the Sales Pitching Process
Once the team members have secured meetings and consultation sessions with prospective clients, there's an element of creativity and personality that they've got to use in order to make a great impression, make the pitch and secure the sale.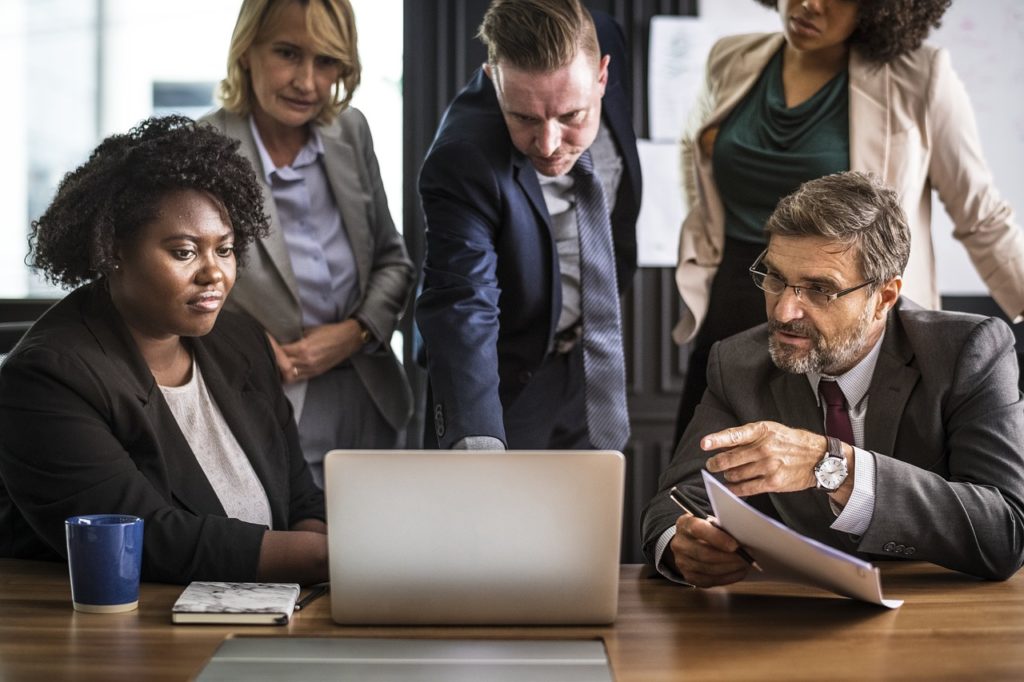 Salespeople love having freedom and autonomy in the way they conduct sales, but that doesn't mean you can't nudge them in the right direction.
They might reveal too much too early in the funnel or workflow and disperse the prospect's attention across too many points.
Whether it's once a week or once every two weeks, bring your team together to work on how to improve their pitches.
If you have a remote team, find a way to get together – if they live far apart, you can do so with a video conference.
Such gatherings are a great opportunity for team members to ask questions, learn about new techniques and perfect their verbiage.
Knowledge of the product, being relatable and eloquent communication are just a few components to work on.
As you host sessions and coaching seminars, you're creating an environment for your team members to grow and become more intentional with the way they approach their craft.
Rise to the challenge of coaching your team rather than managing them. You can even record such sessions and send them out to members so they can refer to meetings when they have questions or doubts.
Each team member should practice and develop the skills that need improvement on a consistent basis, just make sure you don't overload them – improve one step at a time.
4. Update the Database with Each Customer's Status
Your team members should have clear orders on how to pitch and close a sale, but also make sure you have spreadsheets that allow them to clearly share the updates in detail.
The details are important because if other team members ever decide to pitch certain companies, they can research the team database to learn more about what's happened with the particular client in the past.
This all requires research and organized systems.
Use digital databases so that team members can access this information from anywhere and is especially helpful to remote teams to see who's working on what and the status of each B2B prospect.
This will also increase the transparency within the team.
Studies suggest that a mere 50% of employees feel a sense of transparency from their employers. Make sure your employees are a part of the 50%.
5. Nourish the Relationship to Experience Repeat Purchases
It's not just about achieving the first sale. It's also about making sure your new B2B client turns into a faithful member of your group of repeat clients.
To make this happen, your team members have to nourish the relationship.
You nourish and nurture anything by tending to it consistently. Activities like sending congratulatory emails, hand-written notes and simple phone calls take time. Make these activities practices for every team member to commit to.
Other efforts like attending events of the prospective customer and offering recommendations are excellent gestures for any team member to take into consideration.
However, when it comes to the production of consistent results, it's always wise to develop systems and methods that each team member will commit to adopting little by little with quiet mastery.