The coronavirus pandemic has unquestionably caused a massive change in all aspects of life. The way people live and work now is quite different compared to pre-Covid. One of the biggest changes caused by the pandemic has been the work from home model. What was once an option has now been made a necessity.
The question now is will businesses adapt to allow people to work from home permanently?
The New Normal
Working from home has become the standard practice across professions and industries all over the world. While this option doesn't work for every industry, there's still an overwhelming percentage of jobs that can be done remotely.
Many experts believe that the changes brought about by the pandemic are here to stay, and the best thing to do is to roll with them.
Challenges in Working From Home
Prior to 2020, the general theory was that only people that had computer-based jobs which required little to no personal interaction with colleagues or clients would be able to work remotely. Thanks to the amazing technology that is now available, even those of us whose work revolves around building relationships and communicating with colleagues and clients can easily work remotely, utilizing web-based conference rooms, etc. But never forget to protect your eyes since working from home means more exposure to the blue light emitted by your laptop screens or mobile phones, visit https://www.contactlensesplus.com/ for more information.
But not everyone has the right environment at home, or the technological resources, or even the high-speed internet, to consider working from home as a viable long-term option.
Employers may have additional concerns such as maintaining the company culture, perceived losses in productivity, and issues with employee engagement. Smart leaders have been learning new ways to counteract those concerns by embracing innovative ways to drive company culture with remote employees, utilizing web-based monitoring systems to track activity levels, & incorporating weekly if not daily virtual meetings to maintain the benefits of a team environment.
Now more than ever, monitoring employees' workflow has become crucial while having them work remotely. Inspecting what you expect to ensure that all work is indeed being accomplished is not just a good practice for managers but absolutely mandatory when not physically being in the same office space.
After the Pandemic
Once the coronavirus pandemic has subsided, holding on to antiquated philosophies about what work should look like will be de'mode'. Employers might be tempted to enforce pre-pandemic working styles, but they'll face strong resistance in doing so.
After having spent more than a year and a half perfecting their work-from-home routines,  employees are less likely to want to return to an office-based job. As recruiters, we are hearing from the vast majority of high-performing candidates that having the flexibility to work from home at least part of the time is now a requirement when considering new opportunities.
In todays candidate-driven market, it is wise for employers to make their opportunities as attractive as possible, & taking the option to work from home off the table will make an employer less attractive to top talent, for whom flexibility is key.
Many believe that the solution lies in the hybrid model. Give employees the flexibility of working from home most days if they're more comfortable doing so, or working from the office if it's the better option for them. Give employees options and you will reap multiple benefits, including higher retention rates, competitive advantage when hiring top performers, and a more engaged workforce.
Conclusion
While working from home isn't feasible for everyone, the fact is that not everyone wants to come to the office every day. Instead of trying a one-size-fits-all strategy, the hybrid model allows everyone to work how they want to.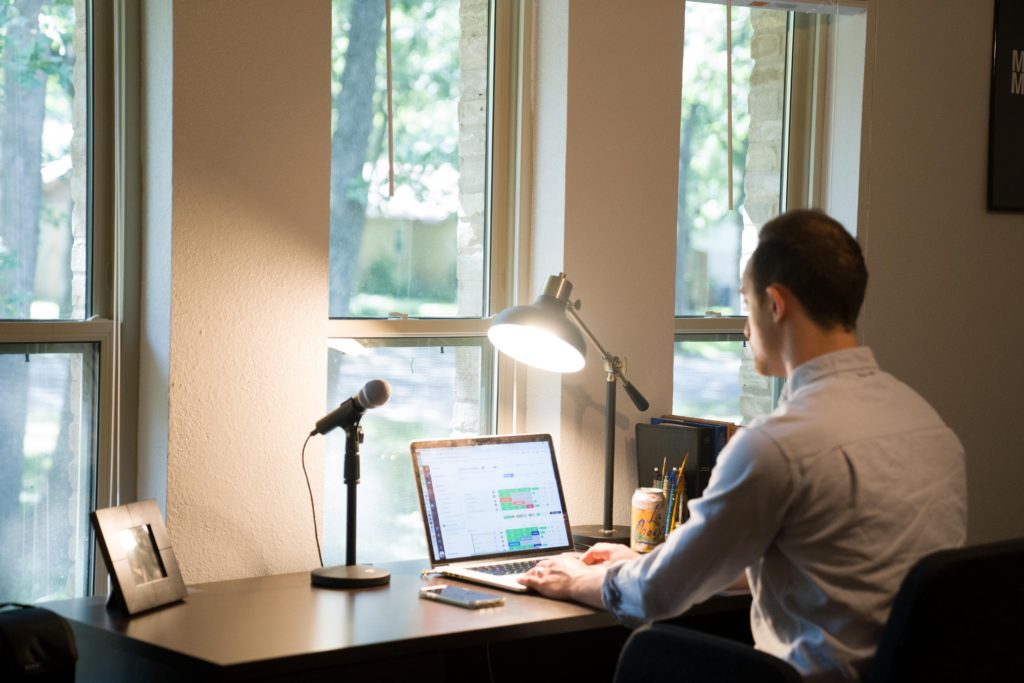 As the #1 most recommended recruiting agency in the entire US, International Search Consultants offers expert recruiting services to ensure your team is equipped with highly skilled and experienced professionals. By strategically targeting the top talent that matches your requirements, we will find the perfect fit for your company.
Find out more about our proven track record to get started! You can follow us on Facebook, LinkedIn, and Twitter.