Good business is based on relationships – with vendors, customers, employees, and even the public. Your freelance business is no different. Your clients are looking to work with someone who can execute their vision. Often, this professional rapport is also the reason clients will come back to you again and again.
Did you know that approximately one in five projects fails due to poor communication? Don't let yours be among them!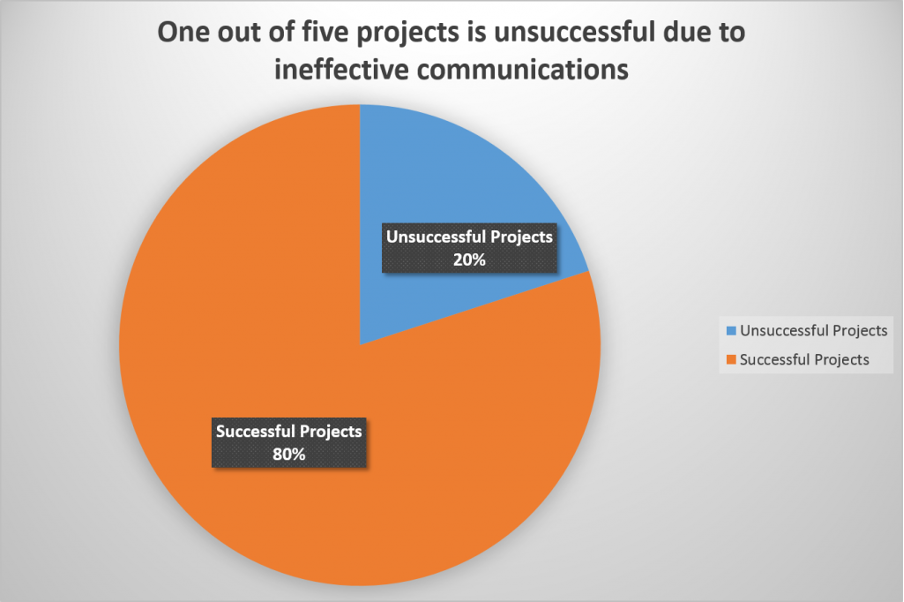 Your relationships with your clients are a critical factor in expanding your network and, ultimately, getting more clients. So, how can you make sure you don't jeopardize them? This is what I will cover in this guide. We will look at eight common communication mistakes that freelancers make which can undermine client relationships, and why you should avoid them.
Let's get started!
Eight mistakes that can dent your client relationships
Relationships with your clients take time to build, but one mistake can undo the goodwill you have created. If a client is unhappy with your work, the bad review can start a domino effect. Referrals are vital to a freelancer's and business's reputation, so you don't want to take that risk.
While you cannot please everyone all of the time and some clients will inevitably slip away,  there are some critical mistakes that you must avoid if you want to keep your client relationships strong. So, what are they?
1. Not defining the scope of your work
Before you begin work for a new client, you must understand what your job entails. If you don't, the dreaded "scope creep" can happen, and you end up doing more work than you intended (without any additional pay, of course). Not clearly communicating scope and expectations can leave you with disgruntled clients, or find you wasting time on work you're not being adequately paid for.
Similarly, you should agree on timelines and delivery dates with your client. This will avoid misunderstandings down the line. You can create a suitable delivery schedule, and use time tracking software to make sure the work is completed within the agreed timeframe.
2. Not checking and negotiating your contract thoroughly
Not all freelancer/client relationships involve a contract, but it is becoming increasingly common to have one in place. You must read any contract thoroughly before you sign anything. Are you happy with all the terms (and do you even understand what they all mean?) If you're not sure of anything, or if any of the terms are unacceptable to you, return to the client and re-open negotiations before you begin work.
No detail is too small. If it doesn't seem right to you, check it out before you get started. It's much better to communicate clearly about expectations at this stage than to find yourself later bound by a contract that you signed in a hurry.
3. Poor email etiquette
Your primary mode of communication with your client will likely be through emails.  Make sure your email etiquette is up to standard. Learn how to send a professional email and make sure that every email you send meets those standards.
Common email etiquette mistakes include:
Not using a friendly greeting or closing
Hitting "reply all" when it's not necessary
Being overly formal… or overly informal
Leaving spelling mistakes and grammatical errors in your emails
Aim for a friendly yet professional tone, and always proofread your emails before you hit send. Too many stray typos or a message that doesn't land the way you intended can do real damage to your client relationships.
4. Never saying no
One of the hardest things for any business to do is to say "no." That's because your clients are your livelihood and you feel like you must do everything you can to keep them. But compromising your boundaries isn't the answer. That needs to be a core part of your business strategy.
That means pushing back when a client tries to add more elements to the project without agreeing to it with you. It also might mean saying no to a particularly tight turnaround or a change of deadline.
Finally, don't forget about saying no to prospective new clients. There is such a thing as too much work, and overloading yourself will result in either burnout or poor quality of work.
If your clients cannot respect your "no", they are not the right clients for you. Make a point of setting and maintaining your boundaries early on in your client relationships. The right clients will respect you for it.
Pro tip: want to strike a better work/life balance? Try using productivity apps to help you make the most of your working hours.
5. Undervaluing yourself
A common mistake that most freelancers make is charging too low for their expertise. You may think that lower rates may get you more clients and give you an edge over your competitors. While this may provide you with the initial push, you will soon find yourself backed into a corner as you start getting more clients, but they all expect you to do more work for less. Check your industry standard and factor in your experience to arrive at the best price for your services.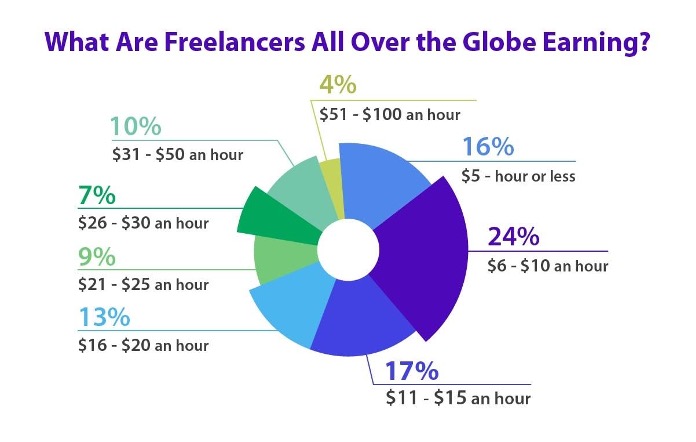 Why is this a communication problem? Because instead of driving your rates down, you need to learn to communicate to your clients and prospects what they're actually paying for. Good clients want the best and are willing to pay a premium for expertise. Instead of agreeing to a lower price, explain to them clearly what they'll be getting when they pay your going rate.
6. Not asking for clarification
Despite a clear brief, sometimes you may have doubts about some aspect of the project. In such a case, don't make assumptions. This should be a core part of your business management and sales process.  If you do, you're just likely to end up wasting time or producing work that isn't what the client had in mind. Instead, reach out to your client and ask for clarification. A good client won't mind and will appreciate you checking.
Ensure you have a point person on the client's side to help you with your queries. That way, you always know who to go to when you have a problem or question.
Large projects are rarely a straight road from brief to deliverable. Communicating with the clients can not only clear up any confusion or uncertainty, it can also help you get new ideas to make the end result even better.
7. Not giving your expert opinion
Sometimes, your client may want something that you know won't work for some reason, or that you can see will not produce the desired result. In this situation, bring your expertise to the table and help them fine-tune their brief and product. It can be tempting to adopt a "the customer is always right" attitude. For this reason, many freelancers shy away from sharing their opinion in these situations.
But that's a big mistake – clients are hiring you for your expertise, and your insights can help them fine-tune their strategy and project brief to get the desired results. Part of providing great customer service is helping your clients to get where they want to go.
Here's an example: let's imagine your client wants to grow their Instagram presence, but you know from experience that their content ideas aren't a good fit for the platform. You could go ahead and create the content anyway, but in a few months, you'll find yourself answering questions about why they haven't seen the hoped-for results. But if you speak up now, you can nudge them in the right direction.
Therefore, share your expertise and voice your opinion when it matters. A good client will appreciate you steering them away from making a costly mistake and undertaking a project that won't ultimately work. A client who refuses to take any guidance is not an ideal client for you. More often than not, you will find that your clients will be on board with your ideas if they provide a viable alternative way of achieving the desired results.
Wrapping up
Whether you are just starting out as a freelancer or trying to expand your outreach strategy and scale your business, client relationships are the key to building a solid reputation and keeping a steady stream of work coming in. Unfortunately, many freelancers make communication mistakes that undermine their client relationships and cause bigger problems down the road.
Therefore, before you begin a project, ensure you understand the brief and your contract thoroughly. Keep the communication lines open, seek clarification where you need it, and don't be afraid to voice your opinion.