Great news for everyone, Auto-update, Background Synchronization and other cool features have arrived!
We know how important it is for you to have all of your data and system up-to-date and in sync. We are thrilled to release New Pipeliner 5.2 that includes Background Synchronization!
Pipeliner 5.2 includes the following great features:
Background Synchronization
Software Auto-update
Sharing Saved Profiles
Improved MS Office 365 Integration
Enhanced Management Reports
Improved Synchronization Performance
Pipeliner Synchronization Capabilities
Pipeliner CRM enables you to sync your data over the secured cloud environment using traditional "Manual Synchronization" and brand-new "Automatic Background Synchronization."
Manual Synchronization: This is still an option and works as it did previously.  You need to just hit the synchronization button on the top-left part of the Pipeliner application. You can use manual synchronization at any time and it does not influence the way the automatic synchronization works. Just hit the button, and you are done.
Background Synchronization needs to be turned on initially. In order to turn it on, you just need to hit the synchronization button on the top-left part of the Pipeliner application and then click the "On" slider. Once you activate the background synchronization, you can set the period of time for how often you prefer the automatic synchronization to be performed. Please note: You can still synchronize Pipeliner manually at any-time.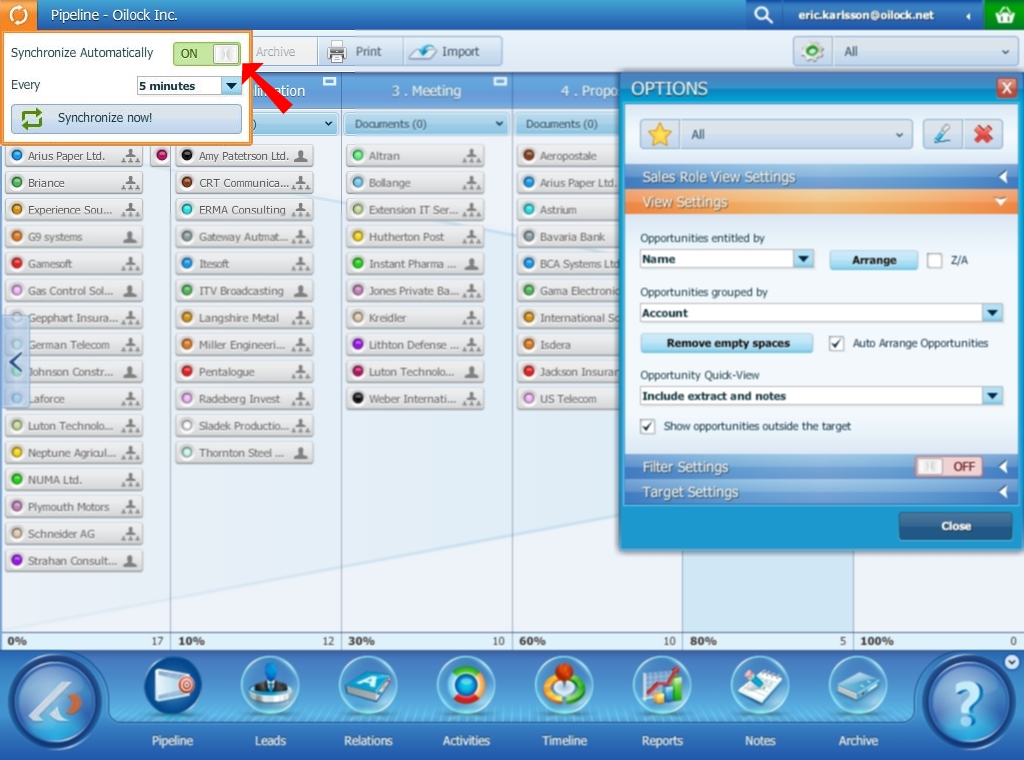 Here are the ways you can get Pipeliner Background Synchronization:
Request an email invite to receive Pipeliner Background Synchronization.
If you are already a Pipeliner enthusiasts, just click the button below to sign up to become a Pipeliner Background Synchronization Users:

Pipeliner Auto-update
Pipeliner CRM now informs you that the new version is available for download via the information windows that pop-up on your computer. This allows all users to stay up-to-date with the CRM software application itself.
Sharing Saved Profiles
Using Pipeliner profiles features is very useful as you can easily configure your management report and save it for future use. New Pipeliner 5.2 lets you share these profiles with your sales team!
Manager can set the sales rep's pipeline settings over his Pipeliner.
The sales team members can share their settings with everybody in a team.
Manager can create a report on his Pipeliner, save it as a profile and share it with your colleague just over the Pipeliner. There is no more of a need for PDF sending.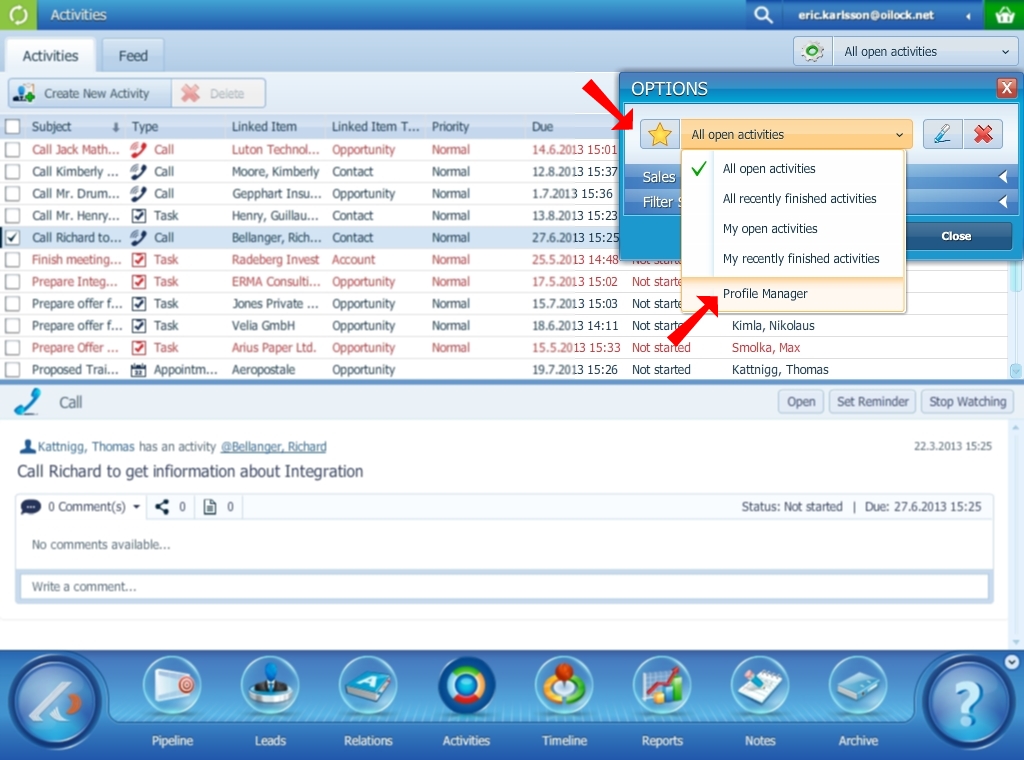 Get your free trial of Pipeliner CRM now.
Warm Regards,
Nikolaus Kimla
CEO
www.pipelinesales.com