Pipeliner has another major release this week, with new features, product enhancements, and engineering upgrades to make your Pipeliner workflow more customized, faster, and more productive.
Here's what's happening now at Pipeliner CRM:
Your New Pipeliner Calendar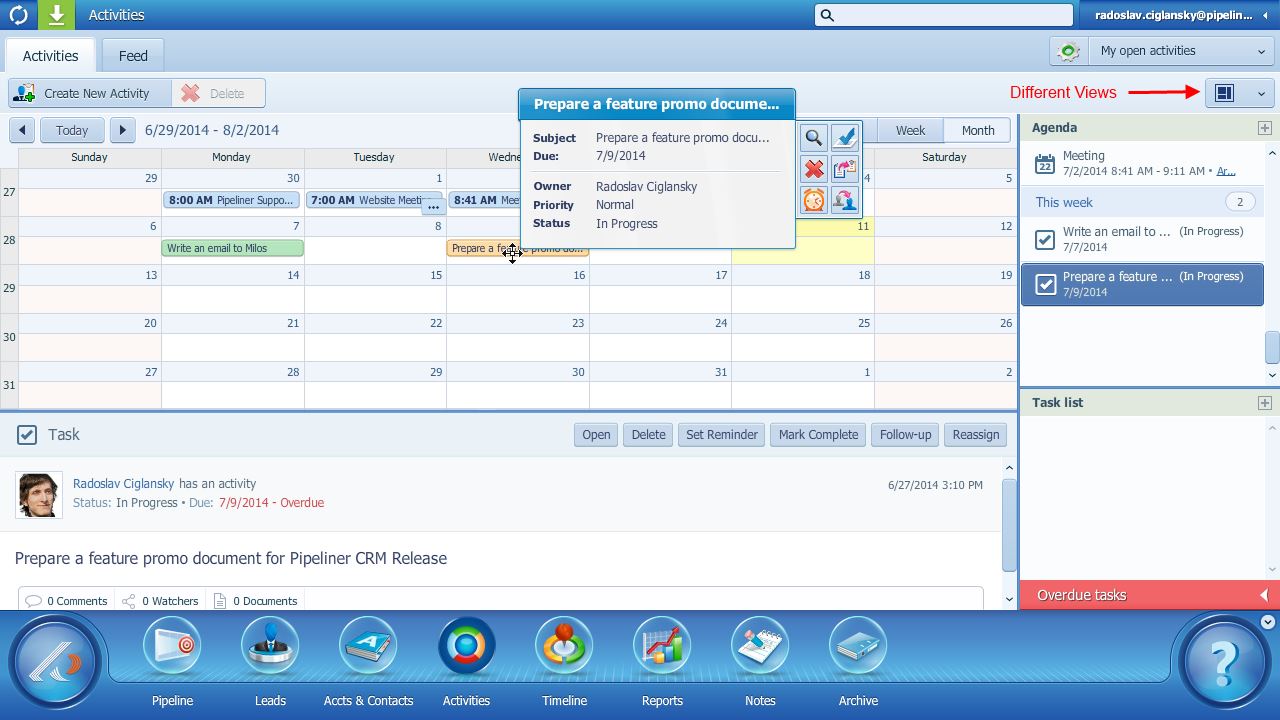 Get exactly the calendar you need! We integrate with both Google and Outlook Calendars. There's a fresh new calendar look and new calendar features including an agenda view, activity extract, and support for 5 different layouts.
On-Screen Help: Informational "Hotspots"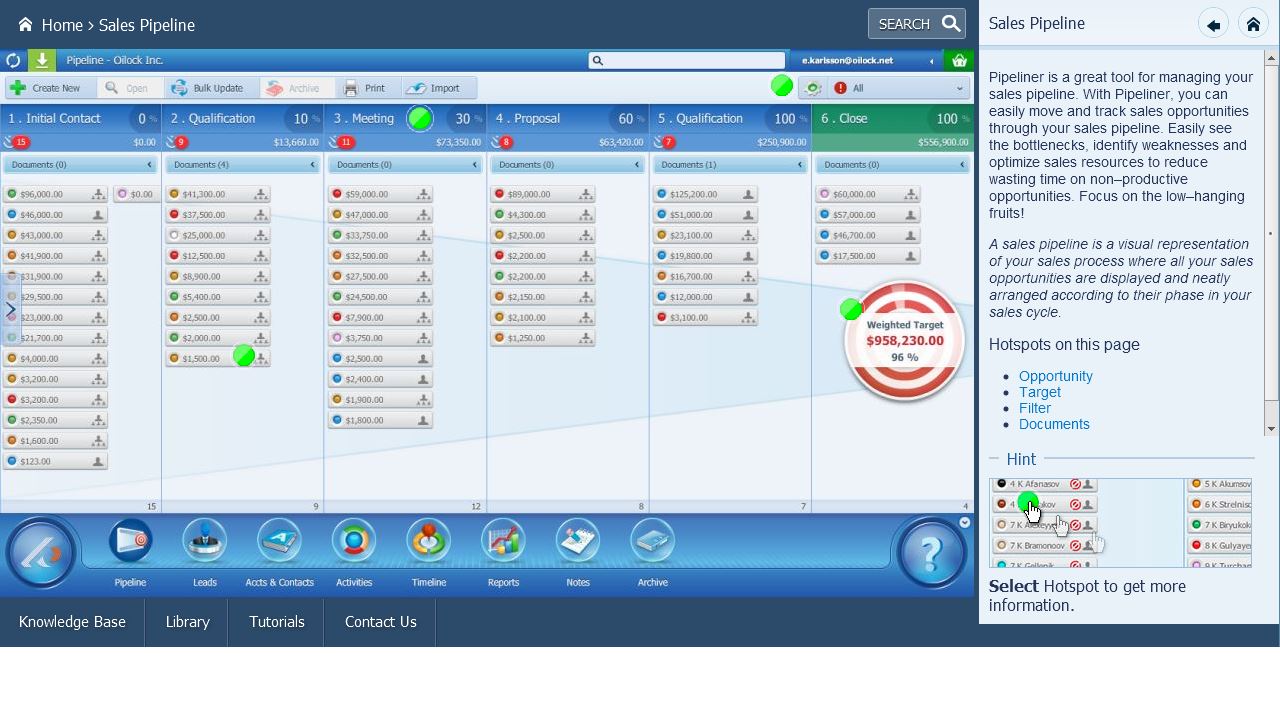 In-product "explainers" remind you how things work. Simply click on a hotspot and read its related detailed description. A new Search capability too — we show you the hotspots that answer your search request.
More Options With Reminders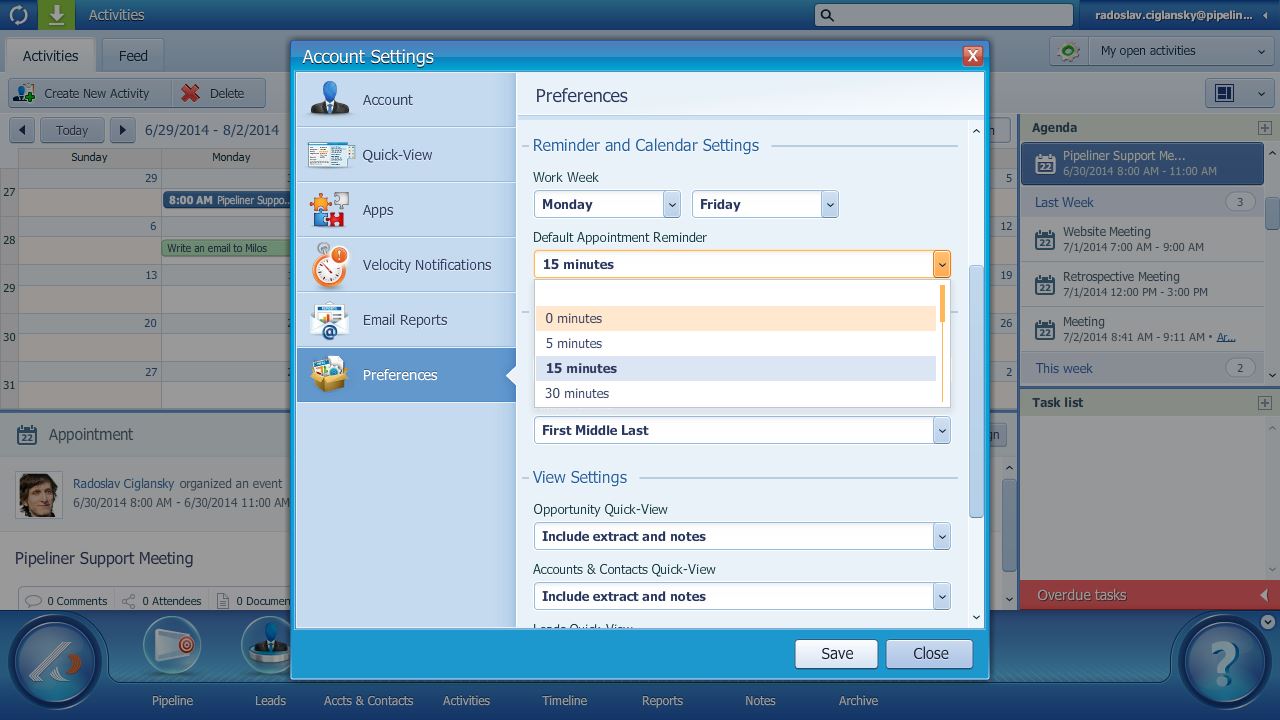 We bring you more usability options for reminders, such as: shared reminders on the appointment level, more "snooze" time, and a "snoozed" reminder.
Follow Up with Efficiency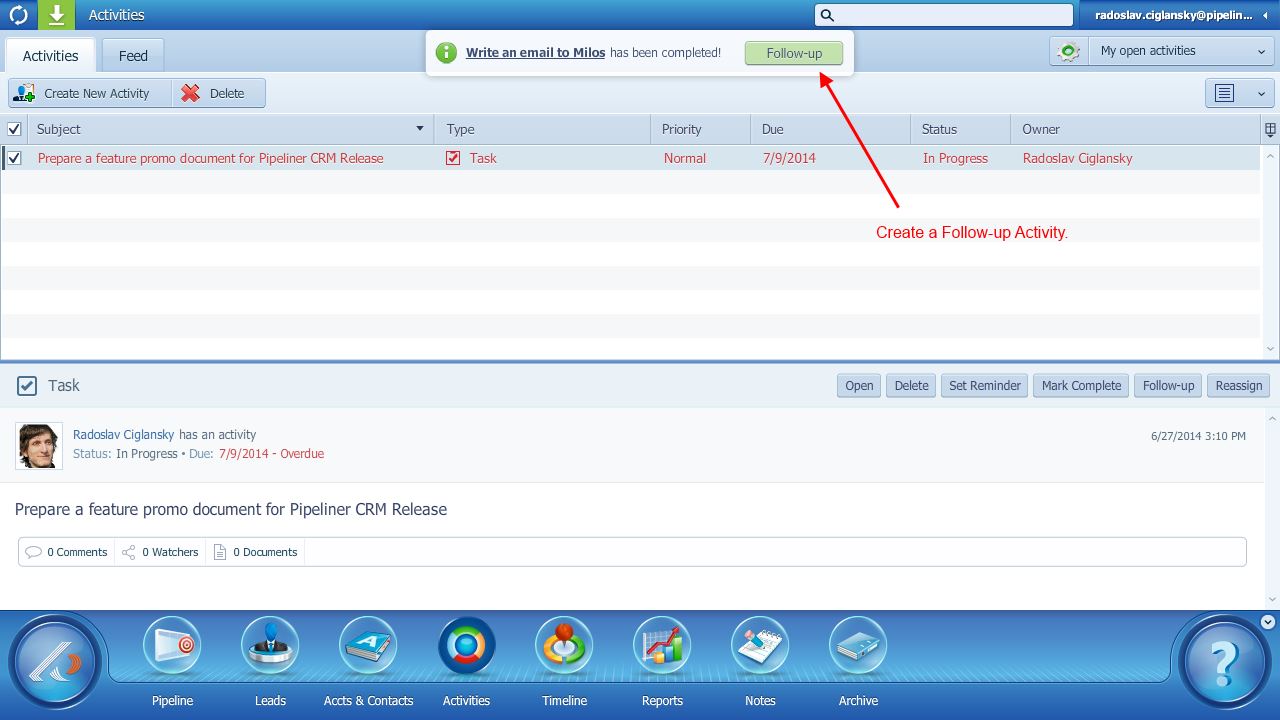 Easily create follow-up activities for your tasks and meetings.
Instant Read on Contact/Account "Value"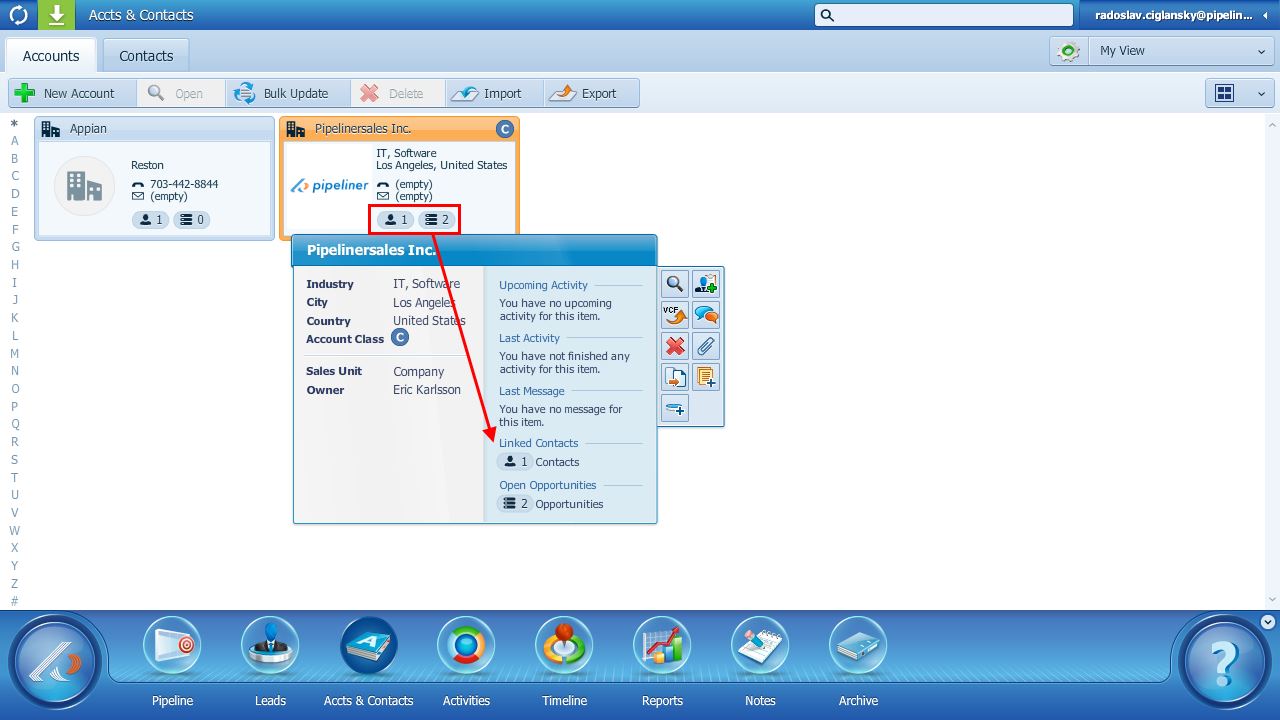 We now show you the number of opportunities and contacts associated with every person. The higher the number, the more opportunity exists! Another "at-a-glance" way to show you context around your deals.
Duplication Warning
Entering a new contact? We scan your database and alert you to possible duplicates.
Integrations
With this most recent release, we've added Box.com. Box.com is a free service that allows you to store files in the Cloud so you can easily share them with others and access them from anywhere. With the Box for Pipeliner app, you can attach files to any lead, opportunity, contact, or account. Teams are then able to share and collaborate, and connect best practices to any stage in the sales process.
Our tight Gmail integration connects your Pipeliner and Gmail accounts. Now you can track your emails and your communication history in Pipeliner.
We're also joining the Google Marketplace!
Social Selling Enhancements
Improvements include: auto-refresh of the feed entries, better quality photos, and social feed now appear within opportunities and leads based on related accounts/contacts.
Built-In Calculator, Custom Views, and Lots More!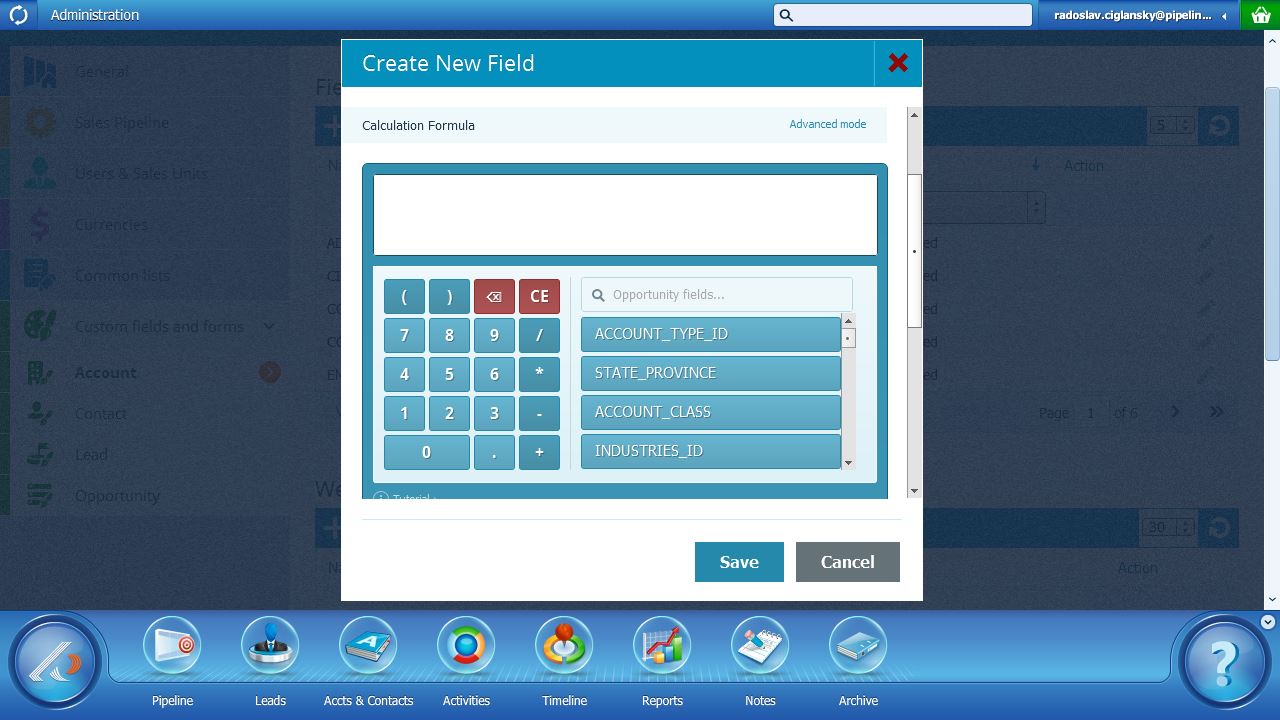 You now have a built-in calculator when you're building lead scoring fields. The automatic, built-in interface scores the viability of any prospect, lead, or opportunity — plus auto-calculations for use cases like interest and taxes.
You are able to customize columns (up to 4 across) for any view
And more!
Export data optimization
Calculated fields update
Importing efficiencies
Purchase Wizard update
You can read more about our recent product updates on our What's New page. As always, we look forward to hearing your thoughts and feedback on Pipeliner CRM. We act on your requests, so we like to know how everything is working for you.
Get your free trial of Pipeliner CRM now.