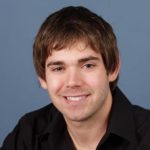 Jayson Demers
Jayson DeMers is the founder & CEO of EmailAnalytics, a productivity tool that connects to your Gmail or G Suite account and visualizes your email activity -- or that of your employees. Follow him on Twitter or LinkedIn.
Author's Publications on Amazon
What is Search Engine Optimization (SEO)? SEO is a marketing discipline focused on growing visibility in organic (non-paid) search engine results. SEO encompasses both the technical and creative elements required to improve rankings, drive traffic, and increase awareness in search engines. There are many aspects…
Buy on Amazon
The 2014 Beginner's Guide to SEO, written by internet marketing experts John Rampton and Jayson Demers, was created to guide novice search marketers through the challenging ins and outs of today's volatile SEO landscape.
Buy on Amazon
What is Search Engine Optimization (SEO)? SEO is a marketing discipline focused on growing visibility in organic (non-paid) search engine results. SEO encompasses both the technical and creative elements required to improve rankings, drive traffic, and increase awareness in search engines. There are many aspects…
Buy on Amazon
Quick Facts
Sales POP! Guest Post
6.926 total views