In recent articles we have discussed the necessity for Sales and Marketing to be aligned and operating as a unit, not as bickering and opposing forces.
When they are in accord, pipeline management takes on a much more comprehensive scope. The pipeline, and therefore the sales process, can and should include steps for both sales and marketing.
In coordination, sales and marketing should evolve the profile of the company's ideal buyer profile—the common factors that make up the typical target company. This profile would inform the sales process and the CRM solution, so that each step of the sales process taken will truly move the sale toward the close.
But within a specific sales cycle, there should be an added element: the progressive buyer profile. Let me explain:
General to Specific
A forward-thinking company will have general data about a typical target company well in hand; both Marketing and the sales force will know it well and operate with it. But in actual fact no two companies are alike, even if they have similar motivations. Each target company will have its own peculiarities of which both Sales and Marketing should be aware.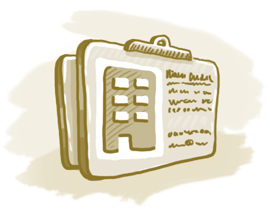 For example, when sales first contacts the buyer at a target company, it is discovered that this buyer feels very strongly about knocking competition and won't entertain any such comments. If this information is prominently posted in the CRM application, any sales rep that contacts the buyer will know not to say anything even mildly slanderous about your company's competing products or services. And Marketing will know not to provide any collateral materials that downgrade the competition.
Or perhaps within a target company, the CEO likes to be in the loop when it comes to large company purchases, and yours would fall into that category. This information can be shared through CRM, and so any email notifications or communications regarding the sale can then have a cc for the CEO. The CEO can also be cc'd with marketing collateral materials sent. Further, if Marketing has created materials that promote the benefits of your company's product specifically to C-level executives, these can be separately provided to the CEO.
Such a buyer profile is called progressive because it is constantly being built and added to. It is key to modern pipeline management.
The Personal Touch
You are always flattered if you arrive at a restaurant and the waiter recalls your name, your preferred before-dinner drink, and what you mean when you say, "I'll have the usual." The same is true for a target company: if your Sales and Marketing departments have the facility to "remember" the peculiarities of that company's operations, and their specific needs and wants when it comes to the decision-making process, they will also be pleased. It will show them you actually care about them—as opposed to simply seeing them as just another potential sale.
Such treatment also elevates their view of you from "vendor" to more of a partner in the achievement of their own corporate goals.
Leading-Edge CRM Solution and the Progressive Buyer Profile
A progressive buyer profile such as that described above will not be possible, however, without a leading-edge CRM solution. Such a solution needs to precisely mirror a company's sales process, which makes it intuitive; information for any sale can be saved to the sales process step to which it applies.
With such a CRM application, a progressive profile can easily be maintained and accessed by anyone who needs it. That of course means the sales force—but when Marketing and Sales are working hand-in-hand, it also means Marketing. Sales reps will be able to utilize the buyer progressive profile in each sales call or visit; Marketing will be able to know what specific collateral materials could actually assist in speeding the deal along the sales pipeline.
Move your sales up to specific, per-target understandings. With both Sales and Marketing, utilize the progressive profile and win more deals.
For adapting the true progressive profile model, get your free trial of Pipeliner CRM now.