For anyone who wants their online marketing to pop or product to sell, an effective landing page is a must. As the saying goes, first impressions are the last impressions. So if you want to retain a user's interest and lower your bounce rate, then there's no better return on your time and investment than a well-crafted landing page. A great landing page makes for great marketing, and it's worth searching to make sure you have the perfect builder to meet the goals of your website. The great news is that in 2020 you're spoiled for choice with a range of excellent services that can be tailor-made to cater to your specific landing page needs.
What to Look for with the Best Landing Page Builders
A successful landing page should have one goal: to capture the visitor's attention and draw their gaze to whatever you want your website to promote. Your page should effectively and attractively encourage users with a single call to action (CTA), whether it's to sign up for information or purchase a product. Of course, there are other ways to craft a successful landing page, for instance, by hand-coding everything or using a standard content management system like WordPress. But with so many fantastic landing page builders on offer, you'll save valuable time and resources using a specialized program to get the job done faster and create great content like the kind you might see at Mucha Mayana. For all the different apps on offer, you'll want to make sure that whatever you choose meets some minimum requirements for a quality builder:
Can set up a single-page website that you can customize without coding know-how.
Provides templates and other preset functions to help you quickly put together a professional-looking website.
Lets you easily integrate a variety of different calls to action, whether that's getting customers to sign up with their details, get in direct contact, or directly purchase your products.
Allows for standard tracking and analytics support to let you know about page visits and where your clicks come from.
Lets you choose a custom domain name for your website if needs be.
Bear in mind, these are just the essentials a landing page builder should provide, and most of the options we'll be looking at have a host of extra features that can really make your website pop. With the right app, you should eventually be putting together a top-notch page in less than 20 minutes (assuming you have your text and images already to hand). You should also be able to easily edit and improve your pages on the fly so that once your analytics data comes back, you can quickly optimize pages to maximize their effectiveness as quickly as possible. Finally, your landing page builder has to offer good value for money relative to your own needs: if you want to put template pages up quickly and easily without too much fine-tuning, there's no point paying premium for a complicated app just to have access to a suite of design features that you're not going to need.
How to Boost Landing Page Traffic with Influencers
There's no point making a great landing page if nobody is going to see it. To drive traffic and boost page views, you need to look at some tips to maximize your coverage. SEO is one way of increasing your visibility, but if you really want a top conversion rate, influencers are definitely the way to go. Influence carries authority with their audience and can have followers excited to buy your product before they've even arrived at your landing page. In an industry like gaming, the influencer is king. Millions of fans log in to watch them play and talk about games and hang on their every word. Offer an influencer a free sample of your product or post links to their social media on your channels, and they may well return the favor by sending fans your way to send your landing page views rocketing.
1. Google Sites
Compared to the ubiquity of many of the web behemoth's other offerings, Google Sites is not among the best-known of the company's apps. However, if your goal is to quickly put together a new landing page without paying for a service, then Google Sites may well be the app for you. There's not a huge selection of themes available, and they all have the same general aesthetic: you'll find a big graphic header at the top within which you place your page title, then you simply drag and drop sections for uploaded files or images and text below. You can change the themes' typography and color, plus the layout tools give you a surprising amount of control to let you put together pretty much any kind of landing page you can come up with (as long as you're not after an especially unique look). The editor is as intuitive as you would expect from a Google product, and stock layout customization makes it simple to add content with a cohesive format across the whole page. Plus, you can import content straight from your Google Drive for added convenience.
2. Unbounce
Probably the first name in dedicated landing page builder apps, Unbounce is one of the most powerful products around, just as long as you're prepared to spend some time getting familiar with it. Rather sensibly, it puts the emphasis on creating pages that convert clicks, with fantastic support for integrating AdWords, A/B testing, and tabulating visitor statistics, along with further integration for popular platforms like Marketo and Salesforce. Perhaps best of all are the variant tools that let you create different copies of the same page, which Unbounce tests against each other to find which earns the most clicks, and it can even dynamically replace the text on your landing page with the terms a user searched for. Of course, with such a multitude of options, Unbounce is one of the pricier landing page builders around, and the degree of customization on offer recommends it more to the serious marketer who is willing to put in the time getting to grips with the options available, but many users will not regret making the investment.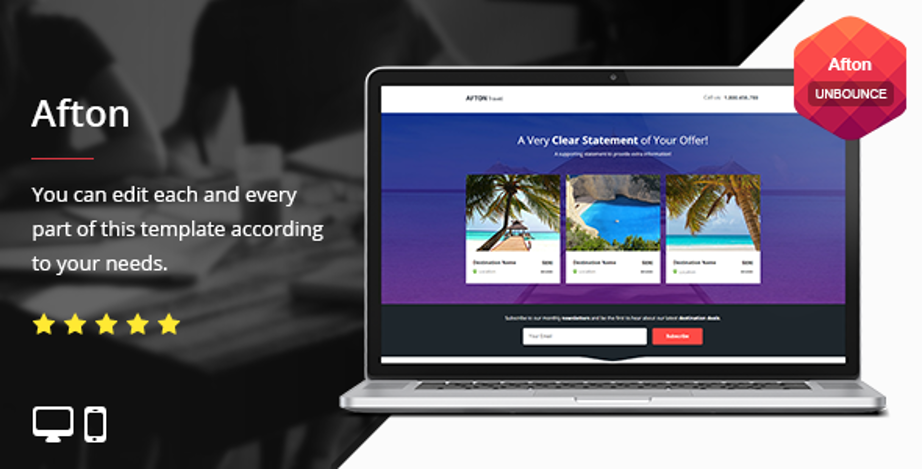 3. Wix
This popular jack-of-all-trades website building product is a good all-round option for anyone looking to make a one-page site in a hurry, especially when you use one of the many theme templates available. The interface's Add button brings to a menu where embedding links, adding content, and social media pages are all just a couple of clicks away. There's also a tremendous amount of widgets available to further customize Wix's interface and functionality, and a host of other options. Decide if you want to develop your website beyond just landing pages later on. At the very least, the service is worth trying for free with bandwidth capped at 500mb per month, so you can decide to upgrade to the premium version later.
4. Leadpages
If your goal is converting clicks into sales rather than marketing, Leadpages may be the landing page builder for you. It's a fantastic editor with a clean interface that lets you put together pages section by section in a really intuitive and easy-to-use manner. The Sections menu lets you add ready-made content features like plan pricing or an About section. Upgrading to the Pro edition lets you include a checkout form on your landing page. Combining this with a Stripe account and the Checkout widget then adds a payment form. It's, by far, the easiest solution we've found if your goal is creating a one-product storefront. However, if marketing is your main goal, you might be better off looking elsewhere.
5. Instapage
If you want to offer visitors a wide range of products or you're seeking to target a diverse set of markets, you'll want a builder that can produce a lot of pages quickly and efficiently to optimize your landing page efforts. This is where Instapage shines. Each page is constructed around different layout sections like descriptive text, image, header, FAQ, etc. Best of all, you can save your landing page designs as templates that you can recycle later on. For example, if you've put time into making a nifty "About" section, simply click Save to My Blocks, and you can now reuse the asset from the toolbar in all your future page constructions. With the Enterprise membership, you'll be able to use the Global Block function, which synchronizes asset editing across all your pages, so when you update the changes go live on every page where it's present. Another superb feature lets people edit pages in real time à la Google Docs. This will help boost your productivity if you're working in a group and have some extra hands available. Finally, it's got a good arsenal of analytics like A/B testing and dynamic text replacement for customizing your pages. If you want to make landing pages in bulk, then welcome to your new favorite builder.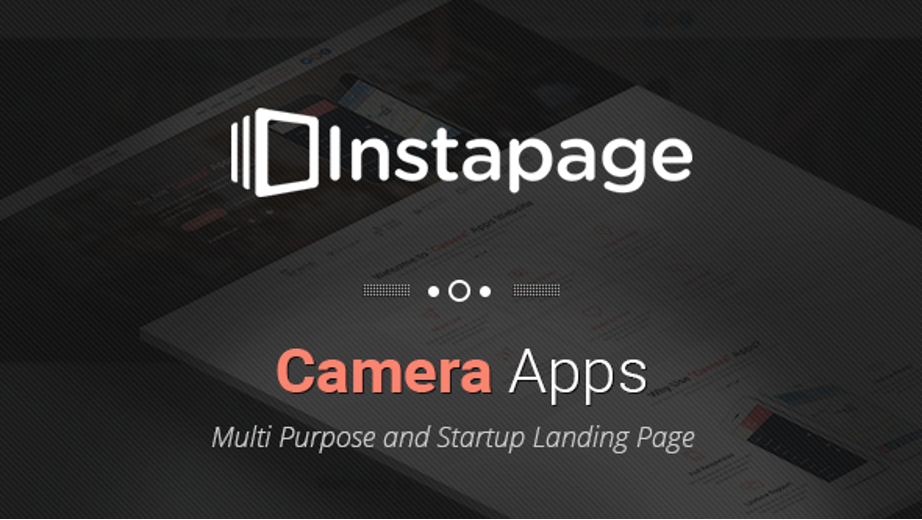 6. Mailchimp
Mailchimp has built its reputation as one of the strongest email builders around, so we're not shocked that its landing page builder is of similar high quality. While you won't find the greatest range of design options, you may find this actually gets you making pages quickly with an interface that gets straight to the point. What may come as a surprise is how powerful the free version is, letting you create an unlimited amount of landing pages. Just bear in mind that for access to features like A/B testing, you'll have to subscribe to the premium package. While the absence of powerful automation and email marketing features means Mailchimp will probably fall short as an all-in-one solution for serious businesses, the free landing page builder is pretty hard to knock.
7. Landingi
For a professional marketer with a diverse list of clients, Landingi's versatile selection of professional landing page templates makes it stand out from the competition. There's a vast range available ready-made mock-ups for different industries like construction, weddings, or hospitality. Additionally, you can pick templates for different product types like webinar sign ups or eBook downloads. The editor is also a real workhorse, so when starting from one of the excellent templates, you can really push your customization options through the roof. If you're confident with coding, you can program elements with different CSS options. If not, the visual editor lets you get the same results. A good example of the strength of the features on offer is how Landingi lets you edit element colors with a hex code or standard color picker, so you can implement a client's brand colors across a page very quickly. If your clients wish to host their own landing page, all you have to do is export your creations from Landingi to a custom server or WordPress whilst you're still able to use Landingi's own tracking features and analytics to track landing page information. If marketing is your game, Landingi is probably the number one app you'll want to look at.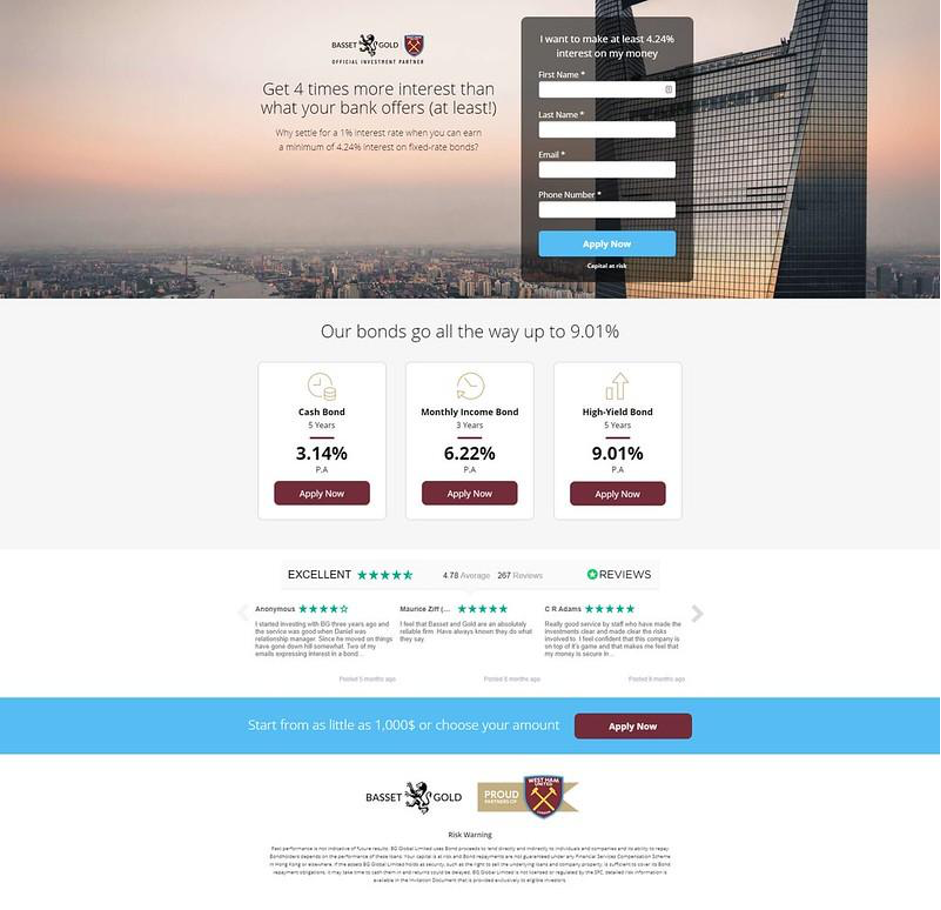 8. Launchacho
Launchanco is an innovative all-round website builder that's main selling point is allowing users to make a straightforward landing page for free. The only catch is that pages created come with Launchacho branding as standard, and you can't host a site you make on your own domain. However, you can change this if you sign up to the very reasonably priced premium plan. What does come with the free version is HTTPS encryption as standard, along with integration for Google Analytics and the ability to create an unlimited number of site pages? For a free service, the landing page builder is unsurprisingly quite basic, but the simplicity of the interface makes putting pages together a joy, and it's almost impossible to produce an ugly design. At such a nonexistent price point, there's no reason not to give the service a try.
Conclusion: A Landing Page Builder for all Occasions
Overall, if you want the most powerful set of features, we would recommend Unbounce. It can be hard to get to grips with initially, but once you've figured it out, you'll be in a much better position to get exactly the kind of specific landing page you have in your head onto the screen. It also boasts superior A/B testing compared to the competition, and the analytics feedback is top-notch. If you're interested in pure productivity then Instapage would be our recommendation. For getting optimized pages up and running in the shortest amount of time, it simply can't be beaten. That said, all the builders mentioned so far have something to recommend them, and you may find them preferable to Instapage and Unbounce. Where free versions are available, be sure to give them a spin and see if there's any appeal. Do you have a favorite landing page builder, or maybe tried one that didn't work out? Tell us your experiences in the comments below.
Author's Bio
Thomas Glare is an American citizen and a graduate of Azusa Pacific University, California, where he got a degree in Digital Marketing. He is a digital marketer and a tech enthusiast. Thomas also likes swimming and playing American football.