Do not write off your chances of landing your dream career simply because you lack conventional work experience or skills directly applicable to the position. Just because you're applying for your first job, don't assume you can't put together a solid resume.
You might wonder how to write a resume if you are currently enrolled in high school or college but have no work experience. Let us tell you now with these expert suggestions.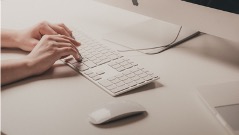 1. Include a summary statement
Including an objective statement on a resume is becoming increasingly rare. Aspirational statements, in which job-seekers outline specific future accomplishments in their fields, are increasingly out of fashion. Because you should think more about what you can give the company rather than what it can give you, this is the case.
On the other hand, a resume summary statement is a brief paragraph or two that summarizes your professional qualifications and experience and is placed at the top of your resume. The purpose of this introduction is to pique the employer's interest enough to read the rest of your application.
2.  Decide on a resume format
In today's job market, most applicants utilize one of three widely accepted resume formats: chronological, functional, or hybrid, which combines elements of the former two. In a chronological resume, work history is listed backward from the most recent position.
The applicant's skills and accomplishments precede their work history in a functional CV. While the functional resume format can be attractive for those without much expertise in the field, most recruiters and hiring managers still favor the chronological or hybrid resume.
Be sure to stick with whatever resume format you use throughout the application process.
3. Focus on the minute details
You should make sure that your updated resume is free of any punctuation, grammar, or spelling errors that can give the appearance that you are not serious about your work.
You can't afford to have a typo or missing word on your application as a candidate with no prior work experience, so have a friend or family member reread it to notice any errors you might have missed. You should also avoid using the exact words and phrases repeatedly and instead stress the usage of action verbs to keep the reader engaged throughout your resume.
Using action verbs in your resume will set you out from the competition.
4.  Take stock of your achievements and activities
Make a bulleted list of everything you've accomplished that would seem excellent on a resume. As soon as you've finished this checklist, you may go on to choose the details that will be featured on your resume.
Keeping a detailed list will help you pick and choose the most relevant details to highlight on your resume for each position to which you apply, so you should do this before sending out your resume.
 5. Develop on your skills and knowledge
It would help if you highlighted your education section on your resume rather than your work experience section. In doing so, you can highlight your marketable skills and experience. Give me an example of an essential skill for this position, and tell me why you're strong at it. Why would a hiring company want to hire you?
In what ways have you prepared for your position at school, both academically and via extracurricular activities? Anyone with a high school diploma can list their classes, explain why they were necessary, and share what they learned about themselves and the world. It helps to have some college education and experience in the field, but a high school graduate can still succeed.
However, a resume is not an easy one to take on. Hiring professional resume services can set you up for success when applying for entry-level jobs or after receiving your diploma.
6. Go for internship
Securing internships while in college can be a game-changer to combat the all-too-common "experience essential" requirement. They not only help you gain experience in the working world but also allow you the chance to network and make relationships with people who may be able to assist you in finding a job in the future.
When applying for positions that don't require experience, you must highlight internships you've participated in. You should seriously consider applying for a position that can act as a stepping stone if you haven't done so already.
7. Include any volunteer work or extracurricular activities or volunteer work
Most businesses that responded to a survey said they consider paid and unpaid work experience when reviewing a candidate's CV. Volunteering at a soup kitchen is an excellent example of this type of work experience.
For this reason, if you've done any volunteer work that showcases your skills or provides the context in which you acquired a new one, be sure to include it on your well-written resume.
Unless they are directly related to the career you seek and have contributed to the development of transferable skills, hobbies, and extracurricular activities should not be included on a resume.
8. Never use these elements in your writing.
While there are many elements you should consider on your impressive resume, there are also a few things you should never include because they are either a waste of space, don't tell the employer anything relevant, or could damage your brand.
There are some excellent references from former employers, samples of your writing, and photos of you here, but you're not limited to those things. It would help if you didn't put this on your resume unless a specific job or recruiter asks for it. Also, ensure you're not using a ridiculous or otherwise unsuitable email address.
Random email address might have been fun when you were younger, but it's not the best choice for communicating with recruiters and potential employers.
Gmail and similar services make it easy to create an email address that has the appearance of legitimacy and may be used at no cost during the job search process.
 9. Keywords
Most businesses now use an applicant tracking system (ATS) to scan and catalog resumes. This may not seem fair, but it's the reality of how most jobs are filled in the modern world.
Make sure your resume stands out from the crowd by including a list of keywords related to the position you're looking for. These keywords should be researched in the actual job posting and similar postings.
Avoid using "buzzwords" like "go-getter," "team player," and "detail-oriented," as they are overused and annoying. The unfortunate reality is that these buzzwords are often the only keywords included in the ad. In that scenario, you'll need to subtly work them into your resume with many other impressive achievements and academic accolades.
10. Remember to attach a cover letter.
If you're sending in your resume, it's also a good idea to include a cover letter. Even if a cover letter isn't required, this still holds. Your cover letter is your opportunity to sell yourself as the perfect candidate for the job, so make the most of it by letting your unique character come through.
The hiring manager may be persuaded to interview you even though your resume for a position requiring no experience does not contain all the required criteria.
Conclusion
If you don't have a lot of writing skills, you can still hire a professional bio services. You'll land the job you've been pursuing and, along with it, the relevant work experience you've been seeking.