The legalization of marijuana in Canada, some US states, and other countries have created a demand for search engine optimization (SEO) services for dispensary websites. Businesses want to stay on top of the competition and attract new customers. SEO is the process of optimizing a website to get organic traffic from search engines like Google, Yahoo, and Bing.
The great thing about SEO, as opposed to paid advertising, is that it's relatively cost-effective and can provide long-term benefits over time. That said, finding an experienced and knowledgeable marijuana SEO services company like MjSeo Agency to work with can be a challenge. If it is your first time working with a professional agency, you might make some mistakes, as with anything you do for the first time. However, by following some simple steps, you'll be able to make the right choice and avoid any possible problems.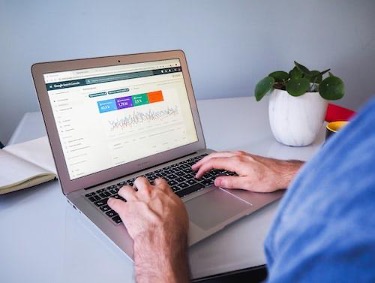 SEO Agency Choosing Tips
Here are some tips to help you choose the right SEO agency for your marijuana business:
Research and Ask Questions – Before selecting an SEO company, do your research and ask them questions about their experience in the industry, such as how long they have been working with cannabis-related businesses, what services they provide, and what kind of results they have achieved for their clients.
Look at Their Portfolio – Every SEO company has a portfolio of projects and campaigns they've worked on. Make sure to check out the projects an agency has completed in the past and see how successful those campaigns were.
Ask For References – Get references from previous clients. This will give you an idea of how the agency works and whether they deliver on their promises.
Discuss Your Goals – Talk to the agency about your online goals and discuss what strategies they can use to help you achieve them. Ask for details to know exactly how they plan to execute the project.
Understand Their Pricing Structure – The cost of SEO services can vary greatly, so make sure to understand how the agency prices its services. Ask for an itemized quote and ensure that everything is accounted for in their proposal.
Review Their Contract – Before signing a contract, read it carefully and make sure you understand all the terms and conditions. If anything isn't clear, don't be afraid to ask questions.
Monitor Results – Once you've signed a contract, it is important to monitor the progress of the project and make sure that everything is going according to plan. Ask for weekly reports so you can track your website's performance.
By following these tips, you'll be able to make an informed decision and choose the right SEO agency for your marijuana business.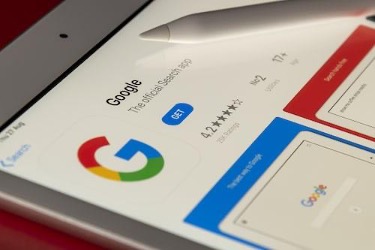 How to Vett Dispensary SEO Agencies
If you feel the need to start a CBD business, and your strategy includes cooperating with an SEO company, you should definitely follow our advice. Before you start looking for an SEO team to help market your dispensary, there are a few considerations and steps you should take.
Step 1: Develop a List of Criteria
First, develop a list of criteria to consider when vetting potential SEO agencies. You should consider the following factors:
Experience – Look for an agency with experience in marketing, specifically in the cannabis industry; they will have more knowledge and insights into what works best for marijuana business websites.
Results – Ask questions about the results they have achieved for their clients. Look for an agency that has a track record of success and can deliver tangible results.
Communication – It's essential to select an SEO team with good communication skills; this means they are proactive in providing updates and responding to questions in a timely manner.
Transparency – Find an agency that is transparent and honest in how they work and what services they offer. You should also ensure that their pricing is clear and agreed upon before any contracts are signed.
Step 2: Ask Questions
Once you've developed a list of criteria, the next step is to ask potential agencies questions. Here are some questions to consider:
What type of services do you offer?
Do you have experience working with cannabis businesses?
Can you provide references from other clients?
How will you measure the success of our website?
What is your pricing structure for SEO services?
These questions will help you better understand the capabilities and strengths of each potential agency before making your decision.
Step 3: Compare Offers
Once you've asked questions and gathered quotes from potential agencies, it's time to compare the offers and make your decision. Consider the following factors as you compare:
The services offered and their pricing
Their experience in working with cannabis businesses
Their track record of results
What type of communication do they offer
By comparing all these factors, you'll be able to make an informed decision on which agency to choose for your marijuana business' SEO.
Conclusion
When it comes to choosing a dispensary SEO agency, it's important to do your research and compare the offers before making a final decision. Start by developing a list of criteria, then ask questions and compare quotes. Finally, consider their experience in the cannabis industry, track record of results, pricing structure, and communication style before making your choice. Following these steps can help you find the best dispensary SEO agency for your business.