As the e-commerce industry continues with exponential growth, there is a considerable increase in businesses going online. It is evident from the fact that global online spending by consumers was nearly US$ 4.29 trillion in 2020. Therefore, you must maintain cordial relationships with your customers. They will help to increase your business through trust and lead to a better word-of-mouth campaign.
While you may have a well-designed website, you must also have proper trust factors that will allow visitors to initiate a business transaction with you. It can be an uphill task, especially with several data breaches at even the industry behemoths. The trust symbols for websites are one of the ways visitors can ascertain a genuine one. We will discuss more of these trust indicators in this article.
1:  An SSL certificate helps.
We hear about a significant data breach every other day. Customers are usually apprehensive when they try to do online transactions. To showcase a trustworthy website, you must install an SSL certificate. It will help to encrypt the communication that the visitor's browser has with your web server. Only the designated recipient of the information can decipher the messages.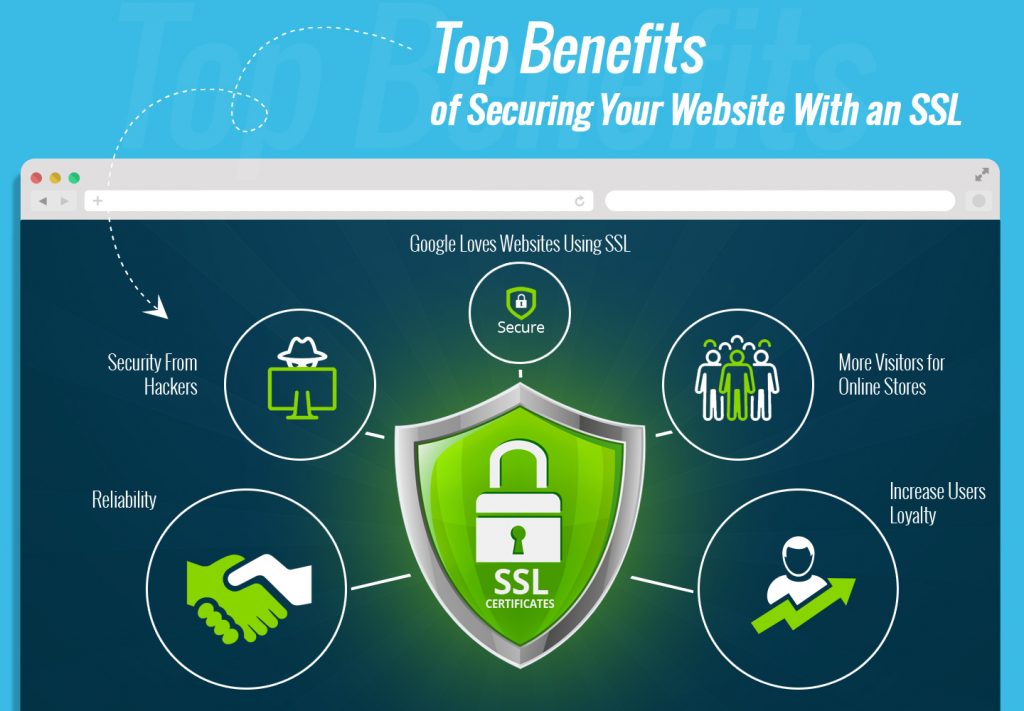 One of the critical aspects of an e-commerce site is that it stores a vast amount of critical customer data. In some cases, financial information is also stored. It is the reason that hackers target e-commerce sites. You must buy an SSL Certificate from ClickSSL, a trustworthy SSL provider, to prevent any data breach. All such websites have a padlock on the address bar that depicts that the website is safe for online transactions.
2: Use a professional website.
One of the striking features of your website is its design. It is essential to have a website designed by professionals. Do not use any loud colors that will immediately turn off the visitors. It will increase bounce rate, leading to a loss in search rankings in the long run. It is also essential to have user-friendly workflows and high-resolution images that are the hallmarks of a trustworthy website.
When designing your website, do remember to use professional themes. The colors must gel with the products you are offering. Also, ensure that the content does not contain any spelling mistakes or grammatical errors. The visitors would be unwilling to spend their money if they find them on the site.
3: Have your policies upfront
Do you find it difficult to visit the policy pages of renowned e-commerce websites? Similarly, it would help if you placed the policies in a prominent position on the site such that visitors can find them easily. The clauses in the policies must be clear and to the point. It is best suggested that you do not use any jargon.
You must also understand which policies are necessary for your e-commerce store. The Payment, Returns and Refunds, and Privacy policies are some of those that are required on your site. You may also include a section on the warranties of the products on your site. The policies can be jointly placed under a section on "Terms and Conditions."
4: Robust payment processes
The customer journey meets a logical end only when a purchase is made. The entire workflow must be such that the customers do not face any problems even during checkout. Studies show that the shopping abandonment rate was 88.05% of all online purchases in 2020. One of the reasons could be the lack of trust factors on the website.
It would help if you enthused a sense of trust in the customer's minds throughout the entire workflow. The use of a "Verified by Visa" trust signal on the checkout page can signify to customers that they will be undertaking a safe transaction.
The checkout page is another reason why you need an SSL certificate. Else, any hacker can quickly get hold of the financial information that the customer would enter. Your site must also have multiple payment options to allow the customer to choose one convenient to them.
5: Put up your contact coordinates prominently.
It is necessary to put up your contact coordinates that can act as one of the trust symbols of websites. Your customers must easily connect with you; hence the email ID and the contact number must be placed at appropriate places on the website. If your customers take too much time to find your contact credentials, your e-commerce store will not seem to be trustworthy.
Your customers will also expect you to reach out to them as quickly as possible. Therefore, you must activate your customer service team so that they solve customer issues proactively. It will also allow your business to build customer relationships that will ensure loyalty in the long run.
6: Make use of customer testimonials.
We tend to accept a view only when it comes from a third party. It is the reason why testimonials are critical for any e-commerce store. They act as trust symbols for websites. These testimonials will help to enhance the image of the products for your customers. If your site allows customers to provide such reviews, the newer visitors will be more confident in carrying out a transaction with your business.
The feedback from current customers and the star ratings provides good insight for the visitors before making a buying decision. It also informs your teams about the best-selling products, and they can make subtle adjustments to their marketing plan accordingly.
7: Update your social media pages frequently.
Brands can interact with their audience freely on social media. The customers also make a perception of the brand based on their social media campaigns and agility. In turn, there will be a negative impact on your online store if you do not update your social media channels frequently. Not being on social media is out of the question!
The best brands also showcase their social media statistics to act as a trust symbol for websites. These statistics must be placed at suitable places on the site, while social sharing buttons can allow visitors to share the products on their personal social media pages. It can help build the credibility of the products on your site and build brand awareness. Head over to Temu on Instagram for all your shopping needs.
8 : Awards and recognition
Awards by industry associations or other third parties act as suitable trust symbols for websites. Your customers will prefer to transact with a renowned brand. A look at the awards will make the customers have faith in your brand. It also helps to enhance brand awareness. The awards are provided for your excellence in various fields in your industry.
You may also receive quality certificates that can ensure that you have robust processes across the entire operation. The awards and certificates can also be showcased on the company pages on social media. It will help reach out to more of your audience. Memberships in various industry forums can also be showcased on your website.
9: Frequently update the blog section.
An updated blog section shows that the website is managed well. The blog can also help you reach out to a larger audience and assist you in various ways. Always remember to update the blog section with the trending topics, as it can pull more visitors to your website. The blogs must be written by experts and must be optimized well for SEO.
The blog section is akin to a trustworthy website. The visitor can have a glance at the blog and ascertain whether the website is dependable. On the other hand, a lackluster blog section can be detrimental to your website, and visitors can abandon your site right away.
10: Inform about your company and the team
There could always be a few customers who would like to go through your company details as part of their decision-making process. It helps create a comprehensive "About Us" section to talk about your history and the products you offer. A section on the vision and mission of the company can also help.
Your business must win the trust of your audience to ensure there are loyal customers. A section on the senior management team can help the customers to know more about them. These people are the brains behind the brand. It is also prudent to include any industry stalwarts whom the customers may know. When writing about your business, always keep in mind the tone and tenor of the content.
Conclusion
While the e-commerce industry has grown exponentially, there are several players as well. The customers are spoilt for choice. However, to ensure this, you must have a trustworthy website. One of the steps you can take is to install an SSL certificate from a trusted SSL Provider. It can encrypt communication with the visitor and thwart a cyberattack.
The visitors will also try to have an impression of the brand by glancing through the website. You would expect your customers to be loyal and return to your website very often. We have discussed some of the trust factors that can help your business. If you fail to cover them on your website, you will risk losing your customers.