Ever wanted to buy a product and was just a little bit unsure but in the end, bought it anyways? What urged you to buy that product?
Chances are it was a good review, a recommendation from a friend, or a post you saw on social media. No matter the case, these are all examples of "social proof" in action.
But what exactly is this and how can it be used to drive more sales to your business?
What Is Social Proof?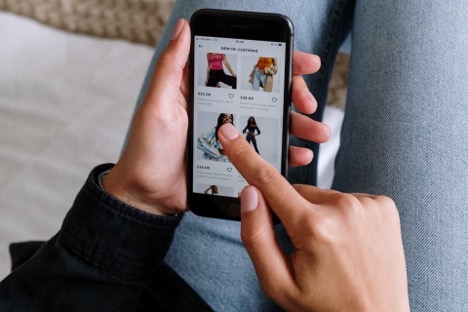 Social proof is a form of electronic word-of-mouth (eWOM). It's a psychological phenomenon where individuals assume the behavior is correct because other people deem it correct.
This also applies to eCommerce. When we're unsure about a purchase, little nudges from those around us can unconsciously push us to decide on an action.
Our decision to buy or not is ultimately up to us. But everything leading up to it can be influenced or conditioned by others around us.
It's a marketing tactic that can boost sales, promote authenticity, and improve your brand's overall online presence. Here are some great examples.
How Can Social Proof Boost Sales?
Lots of businesses have been using social proof to encourage their target audience to buy their products. Let's take a look at Ford and Redbull as examples.
Ford gave away Ford Focus cars to influencers so they can drive around and make content with them. Red Bull took a more unique approach by filling sidewalk trashcans with empty red bulls.
Remember, these companies have massive budgets for marketing. They could've easily gone for celebrity endorsements. But it would've been less effective.
According to a study published in the Dallas Business Journal, 92% of consumer trust influencers more than celebrities and traditional ads. The main reason?—Authenticity!
5 Social Proof Best Practices to Drive More Sales & Boost Authenticity
Authenticity will help your business drive more sales. Among the best ways to improve this is by implementing the following social proof best practices:
User-Generated Content (UGC)
Customers creating content around your product are prime examples of user-generated content. It's literally free marketing! Because customers promote it, others can see it as more authentic.
In fact, studies from Stackla suggest that 79% of customers said UGC highly impacted their purchasing decisions.
But because of how social media compresses images, reuploading great UGC onto your social channels ends up being low quality. When this happens, you can use a free image upscaler like Pixelcut to improve the quality of UGC to make them fit your brand image.
Reviews and Testimonials
Customers unsure about a product use reviews and testimonials from others as a deciding factor. So it's important to make reviews and testimonials for your products available.
An Oberlo study said 62% of consumers won't buy products from brands censoring reviews. Bazaarvoice reported that product pages with reviews convert 3.5x better than those that don't.
Influencer Endorsements
If your brand wants to reach a wide audience and boost conversions, partnering with an influencer might just do the trick. According to statistics, 61% of consumers trust influencers when it comes to product suggestions.
There are two types of influencers you can choose from—macro and micro-influencers.
Macro influencers usually have a larger audience and are more expensive. Use them if you want to improve your reach and brand awareness.
Micro-influencers have a smaller reach but their audience is likely to be more engaging. Partner with them if you want to boost conversions and improve engagement.
Best Sellers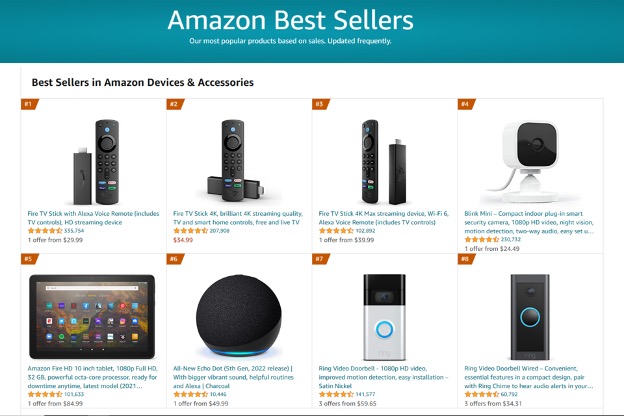 When people go out to a new restaurant and don't know what to get, they usually ask for the best sellers. This also applies to online shopping. Customers that see "best sellers" are more likely to decide on that purchase.
We see this a lot in large eCommerce sites such as Amazon. They even have a best sellers page for every item category to make it easier for customers to browse and choose.
Profitero did a study on "best seller" badges on Amazon and suggest that it can lead to a 25% average increase in conversion rates.
People Also Bought
Using people also bought is a great data-driven social proof. It's an automated recommendation system that suggests related products others have also purchased.
This is a more specific version of the previous best-seller strategy. Done correctly, this improves existing customers' average order value (AOV). McKinsey & Company said the strategy accounts for 35% of Amazon's revenue.
Key Takeaways
Social proof is a cost-effective, sustainable, and scalable strategy that helps businesses drive more sales. If you want to apply this to your own business this 2023, consider the following:
Implement UGC across all your channels.
Always enable reviews and testimonials for your products.
Try partnering with influencers to improve conversion and reach.
Adding banners for "best sellers" can boost conversions.
"People also bought" or similar product recommendations can increase AOV.