There are a lot of benefits that come with good customer relationship management (CRM). Today, many businesses are using CRM software to make the most of this important aspect in business. However, success can only be attained when it is done in the right manner. If you are looking for help, you can get it here. Proper customer relationship management is needed to increase sales and the general productivity of any organization. For that reason, CRM user adoption is required to realize these benefits. It is important to make sure that all users understand it for lasting benefits. Here is how to do that: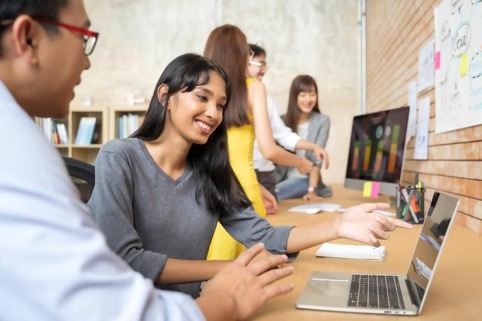 No employee should be left out in the introduction and use of the CRM software. It is not easy to make organizational changes but that doesn't mean you leave the task to only a few people. The impact can only be felt when everyone embraces what is being implemented by the organization. Instead of just surprising the staff with the software, it will work well when they are involved right from the start and their views heard concerning the same.
Get Feedback from the Users
As part of making sure that everyone understands the CRM software and what you want to do with the software, listen to them and take note of their input on the same. When everyone sees that their views are taken into consideration, they will most likely adopt it without hesitation. This should not be a one-time event. Allow employees to keep providing feedback as often as they can. They will eventually take ownership and feel part of the process.
Adopt a User-Friendly Software
Every tool that you propose to be used in your organization should enhance the productivity of your employees. For that reason, it should be something that is easy to use for all. Non-technical users may find challenges with complex systems that may affect the adoption rate at the end of it all. Any efforts that seem to hinder growth are considered futile and will discourage the team instead of boosting their efforts to enhance growth.  For that reason, thorough training will be required to ensure that everyone understands what they are required to do. This will prepare everyone to use the system without challenges. Nothing should be left to chance or employees left to guess what they are required to do.
Ensure Proper Management of Data
To get the best out of your software and enhance user adoption, it is important to ensure that the information being provided is accurate. The quality of data input into the system must be good enough in order to produce the desired results. All users must be aware of this if you are to get the benefits of using such a system.
From time to time, employees may want assistance in certain areas of the CRM software. Let them be aware of what to do and where to go during such moments. That means providing a contact staff that can provide guidance and solutions when need. Most preferably, this help should be within the organization. Make it enjoyable and fun to use the software. Present rewards, dashboards or badges among other features that will boost the user's morale while working from the platform.
Final Remarks
Introducing CRM into your organization is not going to be an automatic thing that will work. You have to work on it and get your people ready for it. They will only adopt it effectively when they feel there was much consideration on their part during the sourcing, implantation, and commissioning of the software!