As any Sales Manager knows, most sales forecasting is a mishmash of guesses, unfounded optimism, and outright pipeline stuffing.  And yet, in virtually any size organization, the pipeline is the lifeblood of future revenues, profits, and growth. So it's science—not guesswork—that should drive decisions.
Setting the Stage for Our Big News
Pipeliner CRM brings sanity to this broken process by creating a system focused on visual representation of the sales pipeline—because understanding the pipeline is the key aspect to understanding any sales activity.
To quote our CEO, Nikolaus Kimla:
This kind of graphical interface is ours alone in CRM—a proprietary feature that grew from the idea that a powerful picture trumps any tabular dataset.
And he should know.
His team created the power behind the global platform of World-Check (acquired by Thomson Reuters). This software, used by more than 5,000 banks, connects and integrates governance, risk, and compliance processes across organizations. For the past few years, since the acquisition, Kimla has continued to build a world-class team to bring simplicity and insight to the crowded (and often unpopular) CRM space.
Pipeliner CRM's core product to date has developed through a focus on bulletproof features that help sales managers and teams organize their entire sales function into a single worktool.  And now, the company is moving into English-speaking markets to change the game of sales pipeline management and CRM.
Today, we are presenting Pipeliner afresh—with new capabilities aimed at social selling activities, a new website, important new product features, lots of user-requested productivity enhancements, and strategic changes that position Pipeliner CRM for future growth.
Here's what's happening now at Pipeliner CRM:
Pipeliner CRM Is Now Social
Acknowledging the ongoing importance of Social to the selling process, we've blended social features into sales workflow. In Phase 1, we've connected Pipeliner CRM with Twitter, Facebook, LinkedIn, and Google+. You can see and interact with your contacts and accounts in social environments.

Monitor and act on anyone's digital footprint. If they are part of your deal, you can see what they're saying to and about you, connect with them, interact to add relevant information, share curated or pertinent links, or just reach out and keep the relationship growing. We'll show you shared connections for a richer view of your network and how it fits together.
Here is what you can do when you connect:
Twitter: Search, follow, retweet, favorite
LinkedIn: Search, view profile, connect, see feeds, see connections
Facebook: Search, Friend and Like, view posts
Google+: Search, view profile, add to Circles, comment, share, and +1
Social channels are a rich vein of information supporting today's social selling techniques—from the first glimpse of your prospect through the entire selling process and beyond—to help you establish a long-term relationship that can lead to future business. Knowing what prospects are talking about (and whom they are listening to!)  lets you interact in relevant ways, talk about interesting topics, and engage more naturally.
Major Productivity Enhancements Galore!
Two-way synchronization with Google Calendar & Tasks, Google Contacts, Google Drive, and Gmail
Pipeliner and Google work well together. Every time Pipeliner CRM synchronizes the system, your Google Calendar, Tasks, Contacts, Google Drive, and Gmail synchronize, too. Pipeliner puts Google Contacts and Calendar into separate labeled areas, so your personal life and business life don't get cluttered and confusing. Pipeliner CRM works with MS Office and Outlook integrations, as well (link to Apps page).
Email Integration and Email Privacy
Both outgoing and incoming email attach to the account or contact record. By selecting IMAP (in which case all your email goes directly into Pipeliner) or "bcc" (only the emails you "bcc" will go directly into Pipeliner), you are in control of your email process and privacy.
You can use either email setup to feed information from other applications (like JotForms or Yesaware) you integrate with in Pipeliner CRM.
Bring Your Favorite Websites Right into Pipeliner CRM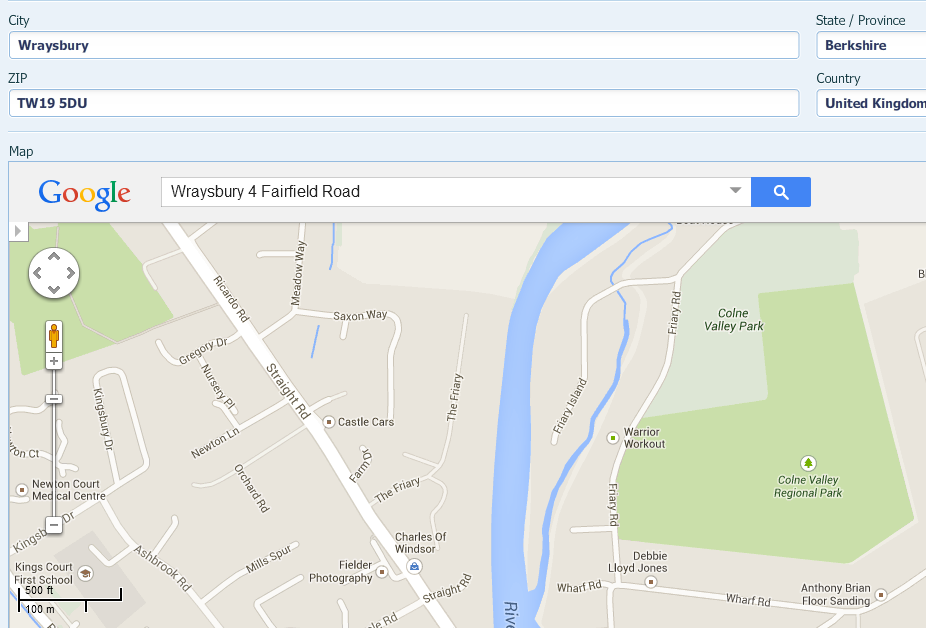 You can connect any webpage (or photo, video, or data list) from an external website to a contact, account, or opportunity record. Add your favorite sites (e.g., maps, search engines, financial sites) and have immediate access to information you need from within your Pipeliner CRM screen. For instance:
Display industry intelligence information (e.g. D&B, BBB, Crunchbase, etc).
View Mapquest directions or Yahoo! Maps for customer location
View online shipping/billing information (e.g. UPS tracking).
(Caveat: Setting up these web services will appeal to the more advanced user)
"Smart Fields": Auto-Calculated Fields for Opportunity Scoring
The ability to set up custom "smart fields" to help with opportunity scoring (and other sales and marketing efforts) is an impressive new capability for users who are tech savvy and familiar with rules engine theory. These drag-and-drop fields support dynamic ways to guide number-based metrics (e.g., customer ratings might be used to drive effective drip campaigns).
Set up a point system for the various parts of judging an opportunity and whether it fits your company's criteria. Each category has qualitative fields, and once you reach the tipping point, the lead becomes a viable opportunity.
With the point system, you can grade and calculate a percentage match to your ideal opportunity. This is a dynamic system, not a static one—flexible and more logical. When it's all set up, the click of a button will calculate and inform the sales process.
Prudent Planning for Our Future
As we enter new markets, we're preparing Pipeliner CRM for future strategies.
Global Currencies—The Easy Way
Today's business is global, of course, and we're making it seamless to include multiple foreign currencies as part of an enhanced bulk import routine. Import base currencies or display in your "home" currency  (pounds, U.S. dollars, Canadian dollars, or euros) and set the exchange rate. Want more than one currency displayed? No problem.
API Changes for More Powerful Integrations
We've made engineering changes that make it easier and more efficient to use our API, laying the groundwork for more powerful integrations as the product moves on — specifically, more targeted filtering and an improved range of conditions.
Pipeliner —As Always, We Value Your Feedback
At long last, CRM is not a dirty word. It's a workflow that makes sense to salespeople and their managers—adoption is high and satisfaction is, too.  We intend to continue rapidly innovating across these areas—guided by our belief that a system by Salespeople for Salespeople can win in the market… and make your Sales Team excel.
We'd love to get your feedback on our exciting news, product additions and changes.
Helpful Links and Knowledge Base Articles: