"The global spread of the coronavirus is the tipping point for virtual selling, which represents the commercial model of the future."
Michael Smith, Managing Director at Blue Ridge Partners
The ongoing pandemic has significantly impacted how businesses operate before 2020, compelling employees to work from home by embracing virtual channels.
A couple of sectors were all set to adopt the remote work culture, but then there are a few niches such as sales where remote work came with its own set of challenges!
The sudden shift from in-person selling to the virtual world has caused a massive change in sales leaders' mindset as they are customizing their commercial models in alignment with the new buying normal by trying to:
A. Create a remote-first sales infrastructure to facilitate seamless virtual selling at scale.
B. Embrace technology to gain optimum transparency, visibility, speed, and customer engagement in sales workflow.
C. Redesign the "old school face-to-face selling" techniques and learn virtual selling practices to suit buyers' specific needs who prefer connecting through digital channels.
Do you think changing the entire sales architecture all of a sudden is so easy?
No, not at all! Are organizations still puzzled with big questions about embracing remote sales teams to build and retain a productive small sales team?
Many sales managers don't have enough time or resources to adapt to the changes swiftly, which increase the stakes on investment planning and resource allocation in the future!
Besides, the biggest question is: Do you think sales are something that can be done effectively in a remote environment with the help of virtual selling channels?
Are you also one of those struggling to find the answers to the above questions?
If yes, you have come to the right place as we will discuss the most effective plan to optimize the performance of your remote sales team!
But before that, how about looking at what's remote selling in the first place:
How Would You Define Remote Selling?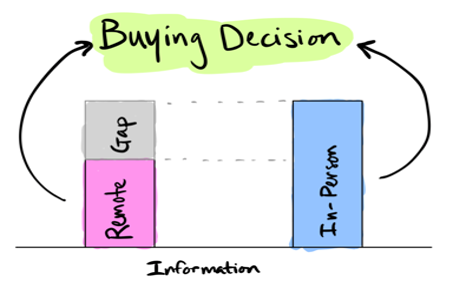 Work from home has become the new normal due to the wrath of COVID-19 as millions of employees, salespeople, clients, and customers have stayed at home and function through virtual platforms.
Remote selling is an outcome of this transition and also called virtual selling.
Remote selling is the art of selling synchronously from a remote location, leveraging technology like the internet, phone, or other tools.
The buying cycle in virtual selling is complex as most of the sales conversations happen between the buyers and sellers are located at different physical locations!
Are There Any Perks Of Retaining A Remote Sales Team?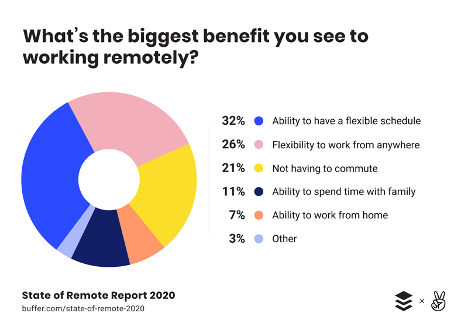 Inclusive communication, face-to-face interactions, and transparency are indeed crucial to successful selling.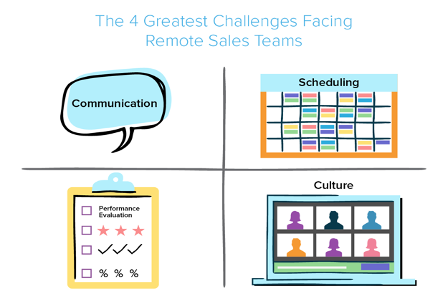 But considering the ongoing crises where most professionals have started preferring remote work digging out the perks of switching to remote selling is equally important!
The concept of virtual selling isn't new as from the past many years; there have been virtual conversations taking place between buyers and sellers via Zoom product demo sessions.
But these meetings were only a part of the entire sales cycle, and still, there was a necessity of in-person communication for closing deals.
Even if you adopt remote selling ultimately, it can boost your team's productivity, improve the selling workflow, and fill your sales funnel with quality leads without any need to leave your home!
So, let's figure out what are the perks of retaining a virtual sales team:
a. No Time Waste In Commuting To The Workplace
When your sales reps don't have to commute to meet prospects for in-person discussions, there will be a lot of spare time in their calendars to utilize smartly.
Invest your valuable time refining your sales pitch, reaching out to more prospects, qualifying leads, and filling the gaps in your current sales strategies to close more deals.
b. Elevated Morale Of Your Sales Team
When managing a virtual sales team, you have to support the reps by providing them with essential resources and trusting their work.
Your employees also have the liberty to choose their work set-up and maintain their schedule based on the guidelines you have given.
With more control, your sales team doesn't have to deal with in-office politics and focus on their work with a free mindset.
c. Cost-cutting
Reduced costs are the biggest perk of remote selling as you don't have to spend a penny on office infrastructure, electricity or internet, equipment, and car fuel or flights.
Also, there will be no investment in arranging food and beverages for client meetings.
You have to spend money on setting-up work from home environments, applications, and tools needed to keep your remote sales team working seamlessly from the convenience of their homes.
d. Selling At Large Scale
With the help of a robust internet connection, you can pitch to prospects worldwide while selling virtually.
By leveraging powerful technological channels, you can expand your selling network and keep your internal and external sales communication organized.
As there are two sides to every story, remote selling is not all roses for the salespeople.
So, let's switch to some core challenges of managing remote sales teams!
What Are The Major Challenges Companies Are Facing In Managing Remote Sales Teams?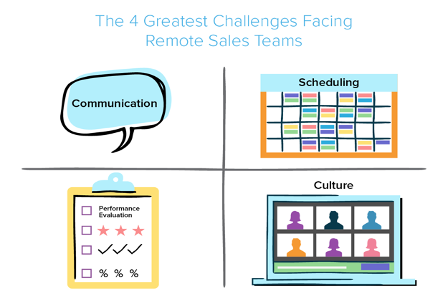 Camaraderie and competition are the two pillars of a star sales team, which can lead to ambiguity and chaos if forced to sell from home.
Managers witness numerous obstacles in motivating their remote sales reps to close enough deals and crack sales quota.
Let's look at some of the biggest challenges of working with a remote sales team:
a. Managing strategic communication and coordination within a remote sales team isn't a walk in the park, and misunderstandings happen now and then.
b. Working from home makes sales reps feel disengaged from the team causing a lack of motivation, which is a crucial pillar for sales success.
c. Lack of face-to-face team interaction and limited real-time discussion lead to distractibility, which can hamper the sales reps' productivity and performance.
d. Selling is perceived as an in-person job. But when sales professionals have to work virtually with collaboration tools, they might not excel because of a lack of familiarity with specific technologies.
Obstacles do exist when working with a remote sales team, but considering the current scenario, work from home will be the only option for the sales teams in the future as well.
So, careful planning in optimizing remote selling by implementing the best practices is the need of the hour.
Let's explore some of the most effective remote sales team management strategies!
What Are The Best Practices To Boost Your Remote Sales Team's Performance?
"The response to the coronavirus crisis has created a "shoving point" that will force sales managers to truly rely on technology or be left behind. That shove will send many reels. But I ultimately believe most sales forces, or their managers will rise to the challenge and adapt to challenging markets, re-organize with heightened purpose, and remake their organizations in a more remote selling model."
Bob Kelly, Chairman of the Sales Management Association (SMA)
 As we are well aware that reality has painted a far different picture for the sales niche from what's usual as the sales reps are trying to crack deals with minimum in-person interactions and using virtual channels!
Still, many organizations have produced stellar results with seamless management by sales leaders!
Aren't you thrilled to know what they have done, right?
So, let's explore the strategies to help you in leading and managing a top-class remote sales team:
1. Remote Or Not Hire Sale Professionals Who Are Seasoned & Go-Getters
You can't build a great sales team without seasoned employees. Experienced sales reps are crucial to a regular sales team's success and the one that has to function remotely.
Ensure that you hire salespeople who are go-getters, competitive, empathetic, and have a track record of being disciplined as these are some of the most crucial attributes of a stellar salesperson.
Self-motivated professionals are an asset to you when working from different locations.
They will chase prospects, follow-up with the quality leads, and try all the tactics possible to close a deal without you micromanaging them.
Besides, seasoned sales reps don't need extensive training or coaching in-depth as they are already familiar with the ways to nurture leads and be helpful during the entire buyer journey.
Hiring experienced sales reps will save time that would get otherwise spent to onboard them, and you can utilize this time to concentrate on how to bring in traction during these challenging times!
2.  Be Super Clear With Your Expectations So Everyone In The Team Can Be On The Same Page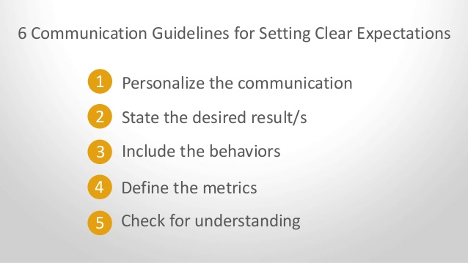 Remote work culture is new to everyone, and you can't expect your sales reps to be pro in functioning virtually right from day one!
Get your objectives straight and establish clear goals, so there will be some standard to maintain for your team in terms of:
a. Specific sales objectives to help your sales team be aligned towards goals even while working remotely.
b. Managing every day's schedule, so there will be no misunderstanding about the team members' specific tasks.
c. Specify ground rules on what to do when calling prospects, find the leads, do's and don'ts of the follow-ups, etc.
d. Specific online practices to be taken care of when onboarding leads virtually for providing the customers with a hassle-free experience without meeting in-person.
e. Convey your deadlines and targets clearly to your sales team so there is no misunderstanding and everybody is on the same page.
Setting crystal clear expectations to help the members of your remote sales work efficiently. You can monitor their daily performance to identify which sales reps excel in the virtual workspace and which one needs training.
Operating without establishing clear expectations leads to chaos and confusion.
3. Not Only Establish Your Objectives But Document Them
Most companies have a standard of operations (SOPs), which describes how to do the tasks. But even after knowing these SOPs, many employees avoid following them, which can be a big problem when your sales team works remotely.
When working from home, your sales reps might fall out of place and perform tasks haphazardly, which can cause not achieving targets.
So, it would help if you documented everything down, such as:
a. Target audiences to assist your sales reps in identifying the right prospects.
b. Buyer persona detailing aspects ranging from demographics to age and gender to your ideal customers' shopping preferences.
c. The specific length and different stages of your sales cycle.
d. All the tools and applications that you will use to make remote selling convenient.
A great idea to document your SOPs is to record videos for each of them, making it exciting and fun for everyone to refer to whenever they are in doubt.
4. Try Replicating Things That You Do With Your Physical Sales Team With The Remote One
One of the best techniques to dissolve the anxiety related to managing a remote work team is to consider that nothing has changed.
Yes, you can work in the same manner as you were doing when things were normal but avoid handshakes and hugs! Some of the best practices that you can try are as follows:
a. Take regular stand-up meetings with your remote sales team to kick-off every day with warmth and grab on quick updates.
b. Hold weekly 1-1 meetings with team leads to get an idea of how individual sales reps perform and what challenges they're facing while functioning remotely.
c. Get creative to celebrate wins and closed deals by arranging Slack channel updates.
d. Encourage social interaction within your remote sales team members by opening a mutual dialogue.
For example, your daily standups motivate them to talk about what new tactics they're leveraging to sell in a virtual environment.
Besides, you can hold informal sessions where your remote sales team can discuss and learn about innovative prospecting techniques and practices for attracting reluctant buyers with the help of each other's virtual selling experiences.
Replicating on-site practices to remote settings can help your sales team be motivated and open about their achievement or obstacles, facilitating a healthy work culture.
Based on the discussions and results, you can reward specific remote sales teams that have performed excellently.
5. Have Trust In Your Remote Sales Team & Refrain From Micromanagement
Managing a remote sales team is quite a daunting task because you do not get to see and supervise your employees right in front of your eyes.
But this shouldn't lead to distrustful micromanagement and control as it can be a roadblock in building trust within your team.
It would help if you try to plan your working schedule to overlap with most of your team members, so if any of them faces any issue, you can respond then and there.
But at the same time, have trust in your remote sales team and let every member decide their optimal work schedule.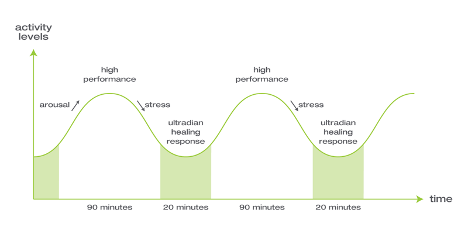 When working remotely, not everyone can fit in your 8 AM to 5 PM working schedule, and the most productive work hours might differ from one sales rep to another.
So, kindly refrain from micromanaging your remote sales team and let them experiment with their schedules to figure out what would be their most energetic and creative work hours.
But this doesn't mean you should stop monitoring your team thoroughly and do keep a check on everyone!
6. Revamp Your Communication Plan To Suit Remote Sales Team Management
Clear and consistent communication can be your key to managing a remote sales team.
To optimize your remote sales team's performance, you must identify ways to accelerate communication and be responsive to offering your employees transparent and inclusive information about each client's activity.
Keeping track of your sales reps' performance without in-person discussion is hugely challenging. How Can I Prepare for a Virtual Meeting?
But effective communication can help you bring your remote sales team together to thrive in a digital environment.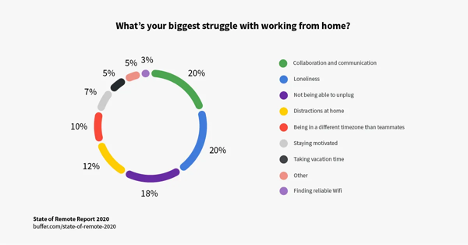 Considering the Buffer data, where communication and collaboration are the two biggest hurdles establishing seamless communication amongst your sales team can be tedious.
But if you want your salespeople to excel in remote work, you must embrace asynchronous communication!
Now, What's Asynchronous Communication?
Asynchronous communication is the concept where you send a message but didn't expect an immediate response from the recipient.
It becomes even crucial in remote work culture as your sales team is scattered and is opposite from the idea of synchronous communications that happen in real-time.
For example, an in-person discussion or a weekly sales meeting via Zoom!
When embracing the concept of asynchronous communication, you must remember that work doesn't happen for everyone simultaneously, and individuals can perform better when they have control of their working hours.
Also, asynchronous communication helps sales leaders in effectively managing a distributed sales team working remotely.
Let's understand this with the help of an example. Assume you need to fix a time and day for a weekly sales goals analysis meeting with your team leaders.
Now, rather than messaging them individually, you can drop them all an email asking to update by the end of the week, giving them some time to respond and follow up with research-backed feedback and not a random reply.
When sending bulk emails to your remote sales team members, make sure that you have completed all the steps in the email testing checklist by leveraging relevant email testing tools to refrain from failures such as:
a. Messy content copy
b. A cluttered email layout
c. Low inbox rate
Sending tried and tested emails helps you ensure the success of your email campaigns and optimize open rates.
To make your message sound fun, you can try recording a video to watch and respond to according to their convenience.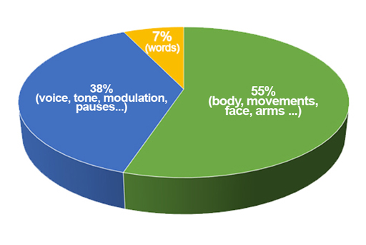 When working in an office environment, a lot of our communication happens non-verbally because we see, feel, and hear others physically.
We convey our messages through our body language, gestures, etc.
Now, the question is how to manage these nonverbal cues while working with a remote sales team?
You can deploy a relevant internal communication tool such as Smarp or Video to facilitate transparency and knowledge sharing among different levels of your remote sales team.
Remember, over-communicating isn't bad while working in a remote setting. You have to be a little flexible with the meeting timings, but making a couple of touch-base calls every day to get a grip over the sales team's progress is required.
Quick updates will give you an idea of the challenges your sales reps face, and based on that; you can establish deadlines.
So, anything and everything you do to stay connected with your remote sales team during these unprecedented times will bear fruit in the future.
7. Leverage The Best Tech Stack To Equip Your Remote Sales Reps With The Potential To Sell Virtually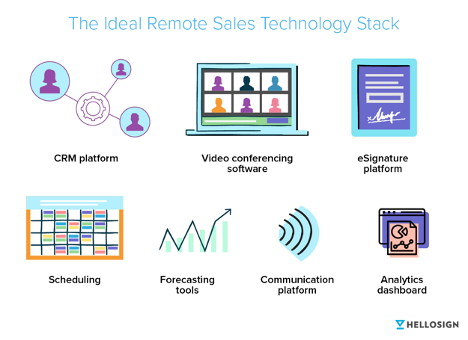 While working remotely, if your sales reps will lack the basic knowledge of operating with virtual tools, then your sales targets will come crashing down.
To boost the productivity of your remote sales team, you have to equip them with the right tech stack that includes the following:
Collaboration platforms to coordinate seamlessly throughout and be on the same page.
Use sales enablement tools to help your distributed sales reps manage the entire buying process effectively and nurture your leads to become paying customers.
CRM solution for enhanced internal communication and effective lead management.
Network access hardware and all the devices crucial for supporting the seamless workflow of your remote sales team.
Unified communication applications to facilitate the entire team's communication through a single application.
Leverage platforms for managing marketing projects so your displaced sales team can put all their plans into action at one place and maintain visibility at every step of their workflow.
Pick an automation tool to make your remote salespeople free up their time, which would otherwise get spent on mundane and repetitive tasks such as manual data entry.
For instance, an automated sales phone software can send pre-recorded voice messages, dial numbers whenever required, and take note of your company's essential phone activities to minimize manual dialing efforts by sales reps.
When your sales reps close a deal virtually, it wouldn't be a great idea to go back and forth with the customer to print, sign, and email the documents to complete paperwork. By using eSignature technology, your team can close deals with minimum paperwork by creating secure sales agreements.
Leveraging the best sales technology for optimal outcomes offers an overview of all your sales team's activity at a glance. Also, it allows your sales professionals to minimize investing time on unproductive and repetitive tasks so they can focus better on the ones that hold more importance.
8. Avoid Making Lack Of Visibility The "Achilles heel" Of Your Remote Sales Team's Productivity
"To make the greatest use of the scarce time, we must equip sellers with better information about where the buyer is positioned in the buying cycle and meet them there with the information, content, and plays the buyer needs much faster."
Michael Smith (Managing Director at Blue Ridge Partners)
Visibility of your buyers and remote sellers employees is crucial because it's impossible to manage what you can't measure and how to measure something you can't see!
To keep up the productivity of your remote sales team, you must strive getting better visibility into:
a. Customer engagement
b. Sellers activity
c. Pipeline health
e. Sales forecasts commitments
Visibility is crucial for sales leaders in the COVID era because it provides them with the information required to handle better, measure, guide, and empower their remote sales reps so they can engage leads effectively and make the right decisions quickly.
As sales managers, instruct your remote sellers to invest some time every week to double-check the data they have maintained and ensure everything such as objectives, contacts, identified opportunities, and next steps are correct.
You must also review the data retained by your remote sales reps and validate information to put funnel reviews in order!
9. Add Templates In Your Remote Selling Arsenal To Streamline Your Workflow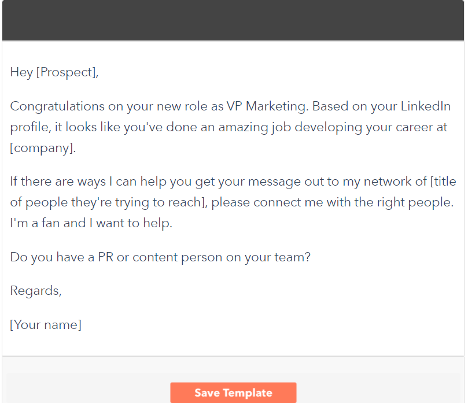 When working from home, sometimes, your sales reps might fail to make them feel valued or appreciated.
But prefabricated proposal templates can make this task a piece of cake as they save a lot of your remote sales team's time that they can utilize in solving crucial challenges.
Nowadays, you can design templates for a wide range of tasks ranging from simple ones like drafting emails to the ones that are as complex as business strategies.
You can also create unique sales templates that come with exclusive features such as popping-up during a client call or other interactions to enhance your virtual sales pitching.
Besides, there are template building tools like ClickUp that lets you map all your sales processes and create process templates and recurring tasks for core activities such as:
a. Creating a sales pitch
b. Cold emailing
c. Presenting a demo
Once you have all the essential sales templates in place, there will be no need to micromanage your remote sales reps. When everyone in your team has access to templates, they'll be on the same page, and everyone will be accountable to one another that helps achieve targets on time!
10. Last But Not The Least: Promote Employee Engagement Fun Activities To Boost The Morale Of Your Distributed Sales Team
Working from home is the safest alternative for your sales team in these challenging times.
But it can be quite boring and mundane as well. So, you must arrange fun-filled team building activities to facilitate friendly competition and camaraderie among team members.
However, the challenge lies in identifying the best ways to promote employee engagement when having a distributed sales team! But here are a couple of activities you are set-up for your sales reps to buckle them up and minimize their frustration:
a. While working remotely, your sales reps might have ample unique selling experiences to tell. But instead of encouraging them to document it formally, you can arrange an online storytelling workshop where they can narrate their experiences in the form of engaging stories, which can be a fun way of learning and sharing knowledge!
b. Being locked-down at homes going out for weekend drinks with your sales reps looks like a dream. But you can host virtual social events such as lunch chats, virtual happy hours, and coffee talks to have fun, let your remote team socialize and bond with each other to share ideas.
Virtual events like online book clubs, fitness challenges, music performances, and art sharing hubs humanize the remote tech-driven work culture and let your sales reps get along well with each other, which boosts their loyalty and morale.
You can capture some pictures of those virtual events and share them on your social channels to build brand awareness among your target social audience.
It will show the bond your employees have and positively impact your prospects, as 73% of marketers believe that social media marketing efforts are somewhat or extremely useful for their businesses.
c. When working from offices, your sales reps are habituated to take breaks with each other at regular intervals of time. But what would they do when functioning from different locations?
It's your opportunity to be a little creative and develop a concept such as a virtual watercooler! Now, what's that?
Either you can pick a virtual meeting platform such as Zoom or Google Meet for letting the team members take casual breaks. Or ask them to decide the platform on which they want to hang out.
d. Lead your remote sales team to exercise their mind and body to avoid the work from home burnout. Please encourage them to join free yoga classes by offering some links to the best online fitness classes.
You can ask your remote sales team members to take a walk during their usual office commuting hours to feel energized and maintain the momentum throughout the day. You can also motivate them to join a relevant online personal or professional development group to boost their skills.
e. Appreciation and recognition matters a lot for every individual, and you can reward your remote sales reps in a casual and fun way for their remarkable performances.
Arrange virtual meet-ups and give the best performers with some awards to make them feel special as we all show gratitude to them for showing their true potential even in these crazy times!
Fun-filled employee engagement activities are the best medium to boost the morale of your remote sales team.
These activities also reactivate the vigor in your remote sales reps, and they start taking things seriously in place of killing time.
11. Be Even More Cautious Towards Relationship Building & Retaining Pipeline Health
Uncertainty about demand caused due to the pandemic is one of the most significant risks for sales leaders which will negatively impact three pillars of sales success:
a. New business acquisition
b. Customer retention
c. Cross-sell and upsell opportunities
As a sales manager, if you want you and your remote sales reps team to thrive in the next normal, paying attention to pipeline health and relationship building is crucial. You have to adopt a disciplined and hyper-focused approach in responding well to the crises as there's no time to waste on wrong leads, prospects, or clients at this moment!
Concentrate on identifying ways of closing enough deals and amp-up your remote team's customer service skills to sustain a healthy relationship with quality customers so they can be your permanent clients.
To achieve the hyper-focused approach, you will need comprehensive information that strengthens trustworthy advisor interactions and scientific management of customers' accounts.
You can leverage sales AI software to qualify better leads based on the collected data about customer engagement. According to your analysis, take relevant measures to convert potential leads into buyers.
Time For Some Bonus Tips On Remote Sales Team Management!
Along with the above-listed strategies to optimize the performance of your remote sales team, you can give a try to some of the following tips as well:
I. How About Creating A Playbook For Virtual Selling?
Considering the massive shift from in-office culture to the remote workforce, the tried and tested old school selling concepts seem to get lost somewhere because of the new school digital buying practices!
As a result of this transition, sales leaders adapt themselves and their remote sales teams to unconventional methods of collaborating, learning, and selling.
Sales managers are also working on redesigning marketing messages, customizing selling processes, discarding obsolete selling models, and restructuring roles of sales reps and coaching them to embrace the new normal of virtual selling.
When the sales niche is going through such an extensive reform, why not sales leaders write a new playbook on virtual selling best practices based on what they have learned and tried in these testing times that has given them great results.
A virtual selling playbook will be the most helpful to:
a. Traditional or veteran sellers who aren't comfortable in transitioning to virtual selling tools immediately.
b. Sellers who are struggling to shift from in-person relationship-building to digital communication or collaboration platforms for fulfilling the specific needs of the new school buyers.
With the help of a virtual selling playbook, modern sellers can get specific insights about:
a. What are the expectations from the sellers in the new virtual selling world.
b. Achieve a faster-operating cadence.
c. Set clear expectations for video presentation skills.
d. Learn the art of selling in distributed teams.
e. Create more personalized content for the customers of the virtual world.
II. Training & Improvisation Are The Two Driving Forces For Maintaining A Successful Remote Sales Team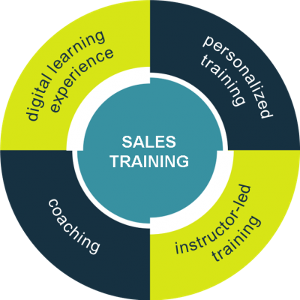 Your job doesn't end once you have provided your remote sales reps with all the essential tools to collaborate and sell in the virtual world, along with comprehensive training.
You have to be consistent in offering them guidance on the new sales tools, applications, practices, and virtual selling channels.
The right training can only help your remote sales team to grab quality leads and achieve higher conversions when selling to virtual buyers.
The time and resources you will invest in providing your remote sales team with the knowledge they require to thrive in these challenging times will benefit your business in the long-run!
III. Create A Performance Dashboard To Keep The Zeal Of Your Remote Sales Team Intact
Rewarding and appreciating remote sales reps are crucial to boost their morale. But you can create a virtual performance dashboard that your small sales team can check anytime.
It will promote a healthy competition among your sales reps and make it a little fun; you can add features such as "loser buys lunch."
IV. Meet In-Person With Your Remote Sales Reps Whenever You Can
The members of your remote sales team are in different places, and each of them can't pay a visit to the office in-person.
However, you can try to bring your entire team together once in six months to make them feel motivated and engaged with your organization.
One of the best ways to make in-person meetings possible during a pandemic is by adding some value in return of your team's effort to come physically and join the event.
For example, you can arrange a team retreat party or a strategic sales town hall where along with having casual fun, your remote salespeople can discuss the latest sales tools and trends in the virtual selling world.
V. Adopt A Softer Management Approach To Handle Your Remote Sales Team
It's not required to give your remote sales reps any leverage of working from home by shortening goals or expectations.
But try and step-up your human side of management by interacting with your employees and asking about their mental health and how they're dealing with remote work challenges.
Warm conversations that aren't related to work can make your remote sales reps feel unique and valued.
Also, knowing the boss is caring, they'll open up with you and, based on your suggestions, try to perform even better.
VI. Concentrate On Quality & Not Quantity
During crises, many sales reps who perform excellently in the office can face severe trouble in achieving their targets.
Being a sales leader, you must guide them on improving their prospecting and quality of interactions to suit the virtual selling world.
Give your remote sales team insights on what special they can do to turn the distant followers into customers as in improvising the way of presenting product demos or grabbing attention with the help of a stellar sales pitch!
The Final Say On Optimizing Remote Sales Teams!
It might seem like maintaining and scaling a remote sales team is entirely different from what you do in an in-office environment.
But the reality is, it's not that different.
The pandemic is here to stay, so get hold of the right tools and train your distributed sales reps to skyrocket their performance in the virtual selling world!
Moreover, by maintaining a remote sales team, you can establish your sales presence at many places, and if you do things in the right manner, success isn't that far.
Happy distant selling!!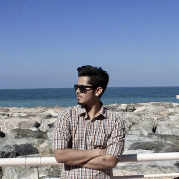 Author bio: Dhruv is a Content Marketer. He likes reading up on the latest digital marketing and social media trends. When not sleuthing for tips, he is chiseling his fitness-goals and traveling around the world.