In an increasingly tech-savvy society, there are a lot of tools available to make the customer experience as smooth and easy as possible. One of the most predominant in business is the chatbot. This little tool found on most business websites is helping customers from all over the world by being a middleman guiding customers to the information they need, like an automated reception desk. For all the details, read our guide to chatbots.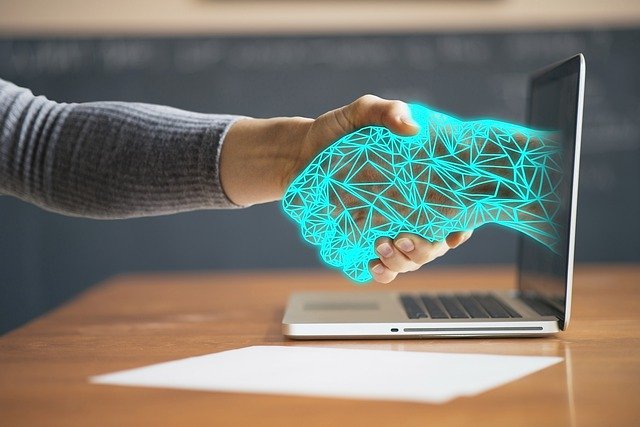 What is a chatbot?
Chatbots are the newest software add-ons taking over the internet, and their influence is growing. According to user research company Invesp, almost 85% of all customer interactions were handled without any human interaction in 2020.
Chatbots are the internet equivalent of a receptionist, which customers can approach with any queries around the subject's site. Customers can be directed to a page with the information they need, given a quote or other information by the chatbot themselves, or directed to a customer service operator for a more in-depth conversation.
The use of the chatbot has spread far and wide, from insurance companies offering quotes through their chatbot after a series of questions, to online slots sites that use it to offer information on the licenses of the company.
It has been widely embraced by customers as well, who, according to Invesp, don't care whether they are talking to a human or not as long as they get the information they are looking for. Customers report liking the instant means of gaining information, rather than spending time on hold to a call centre.
What are the benefits of a chatbot?
The customer service benefits of a chatbot are obvious. The customer can quickly gain specific information that cannot be covered by an FAQ page, or be directed to something they can't find, all without having to call up the company personally.
For the online businessman, this has great benefits of its own. You can save yourself a team of customer service employees and hire less staff to deal with the minor things that the chatbot can handle, saving your business a lot of money. According to Invesp, this can be as much as 30%.
Also, your customers that do have to contact the company will be pleased with your swifter response times since you won't be answering up to 80% of routine questions. Plus, if a user has a question outside of call centre working times, they can contact the chatbot and get an answer at any time of the day.
They are also a form of artificial intelligence, meaning that the chatbot will continuously learn to improve the quality of the support and information that they are giving. If a customer is directed to customer service, the operator will then have a log of the conversation, allowing them context on the enquiry without having to go through the routine of asking the same questions again, which can be annoying to the customer.
A chatbot will vastly improve the effectiveness of your customer service operations, allowing for a smaller team, costing less money, dealing with only the most complicated of inquiries.