#SalesChats: The Importance of Strong Critical Thinking Skills For Selling
Feb 20, 2020 / 9:00 am

-

9:30 am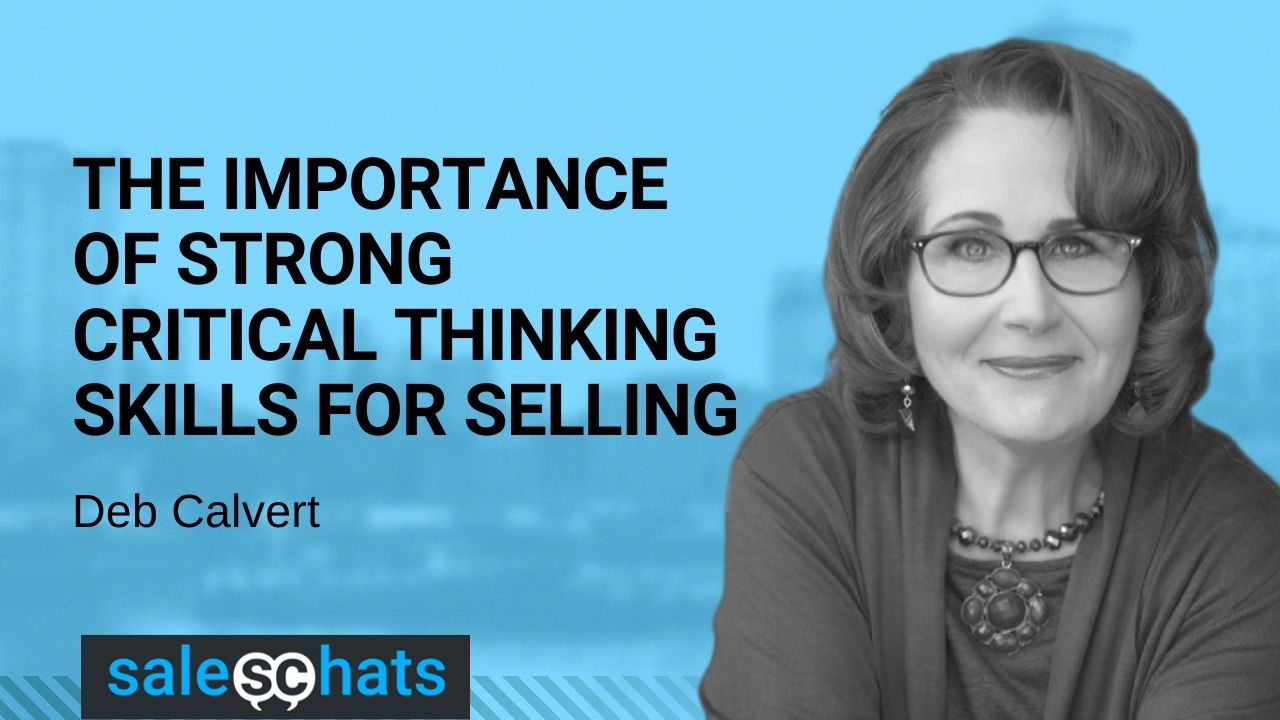 Selling is becoming more complex than ever. There are more buyers and influencers involved in selling decisions than ever. There are more barriers between the seller and buyer than ever. Now more than ever sellers need to get creative, be hyper-aware and think more critically and deeply about how to approach each sale. Join host John Golden as he explores this concept with DEB CALVERT, PRESIDENT & FOUNDER OF PEOPLE FIRST PRODUCTIVITY SOLUTIONS.
There are 2 different ways to watch this #SalesChats Episode:
Register for this Event
Visit our #SalesPOP! YouTube Channel and start playing the Live-Discussion
Live 20th February 2020 9am PT/Noon ET
Episode Questions
"Critical thinking skills" is a broad term. What do you mean by this? What specific skills are included?
What impact does it have when a seller exhibits strong critical thinking skills?
How can sellers develop more critical thinking skills that will boost their sales?
Our Guest
Deb Calvert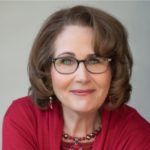 Deb Calvert is one of Treeline's "65 Most Influential Women in Business," a Top 50 Sales Influencer, and a UC-Berkeley instructor. Deb founded The Sales Experts Channel and offers sales training, coaching, and leadership development programs. She is certified as an executive and sales coach and is a Certified Master of The Leadership Challenge®. Her bestseller, DISCOVER Questions® Get You Connected, was named by HubSpot as one of the "20 Most Highly-Rated Sales Books of All Time." Her new book, Stop Selling & Start Leading, is now available for pre-order.
Links › People First Productivity Solutions | twitter.com | linkedin.com
Our Hosts
About Our Host
John is the Amazon bestselling author of Winning the Battle for Sales: Lessons on Closing Every Deal from the World's Greatest Military Victories and Social Upheaval: How to Win at Social Selling. A globally acknowledged Sales & Marketing thought leader, speaker, and strategist. He is CSMO at Pipeliner CRM. In his spare time, John is an avid Martial Artist.
Martha Neumeister
Martha is a social media strategist, responsible for all social media platforms of Pipeliner CRM. She is a communication expert with social media affinity, which she has been focusing on throughout her professional career. She has a bachelor´s degree in Entrepreneurship & Management and a master´s degree in Online Marketing which supports her in her career as Social Media Strategist.
About SalesChats
#SalesChats is a fast-paced (no more than 30 minutes) multi-media series that provides leading strategies, tactics and thinking for sales professionals worldwide. It can be found on Twitter (#SalesChats), as a live Google+ Hangout, and as a podcast available on iTunes, SoundCloud and right here on SalesPOP! If you think you would make a great guest for #SalesChats, please contact co-host Martha Neumeister.
#SalesChats is co-hosted by John Golden, CSMO Pipeliner CRM, and Martha Neumeister, Social Media Strategist Pipeliner CRM.