#SalesChats:How To Be a More Effective Sales Enablement Leader To Drive More Success
Jan 23, 2020 / 9:00 am

-

9:30 am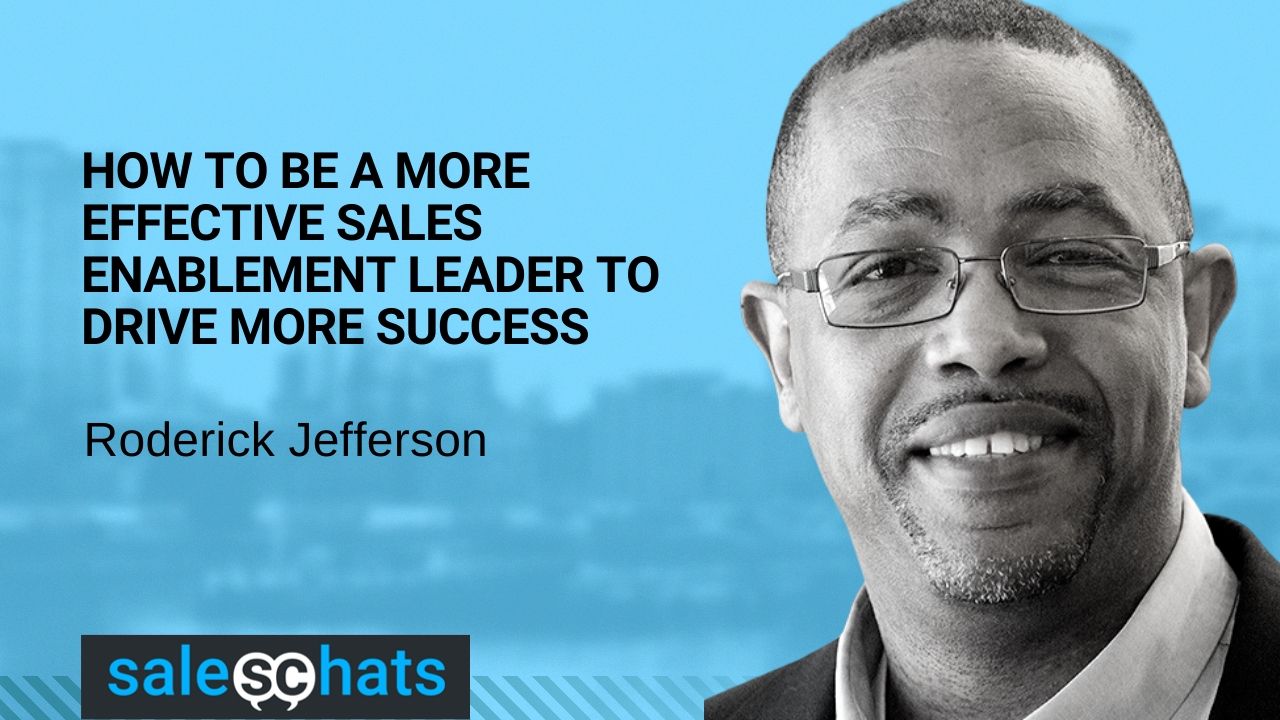 How To Be a More Effective Sales Enablement Leader To Drive More Success
Today, businesses are struggling with the ineffectiveness and inefficiencies of sales onboarding and inconsistent execution. Join John Golden, Host & Executive Editor of Sales POP! as he talks with Sales Enablement Expert, Rod Jefferson. Rod will explain how the entire customer experience, including hiring practices, tools, methodologies and enablement processes are critical in their totality.
He will also talk about how connecting corporate strategy to front-line sales execution is any company's most critical challenge
There are 2 different ways to watch this #SalesChats Episode:
Register for this Event
Visit our #SalesPOP! YouTube Channel and start playing the Live-Discussion
Live 23rd January 2020 9am PT/Noon ET
Episode Questions
What exactly makes someone a great sales enablement leader?
What challenges do sales enablement leaders encounter most often and which ones are most difficult to handle?
New year, new chances: What are the most important must-dos for a strong 2020 sales enablement strategy?
Our Guest
Roderick Jefferson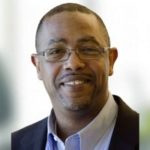 Named as a "Leading Sales Enablement Consultant" by SellingPower, Roderick Jefferson & Associates is focused on driving growth in small/mid-size companies and Fortune 500 corporations. He has been both the buyer and the seller of high technology products, sales platforms, and professional services, so he understands what will resonate with your customers.
Links › Roderick Jefferson & Associates, LLC | twitter.com | linkedin.com
Our Hosts
About Our Host
John is the Amazon bestselling author of Winning the Battle for Sales: Lessons on Closing Every Deal from the World's Greatest Military Victories and Social Upheaval: How to Win at Social Selling. A globally acknowledged Sales & Marketing thought leader, speaker, and strategist. He is CSMO at Pipeliner CRM. In his spare time, John is an avid Martial Artist.
Martha Neumeister
Martha is a social media strategist, responsible for all social media platforms of Pipeliner CRM. She is a communication expert with social media affinity, which she has been focusing on throughout her professional career. She has a bachelor´s degree in Entrepreneurship & Management and a master´s degree in Online Marketing which supports her in her career as Social Media Strategist.
About SalesChats
#SalesChats is a fast-paced (no more than 30 minutes) multi-media series that provides leading strategies, tactics and thinking for sales professionals worldwide. It can be found on Twitter (#SalesChats), as a live Google+ Hangout, and as a podcast available on iTunes, SoundCloud and right here on SalesPOP! If you think you would make a great guest for #SalesChats, please contact co-host Martha Neumeister.
#SalesChats is co-hosted by John Golden, CSMO Pipeliner CRM, and Martha Neumeister, Social Media Strategist Pipeliner CRM.