#SalesChats: Want Successful Sales Leadership? Improve your Goal Achievement Results
Dec 14, 2017 / 9:00 am

-

9:30 am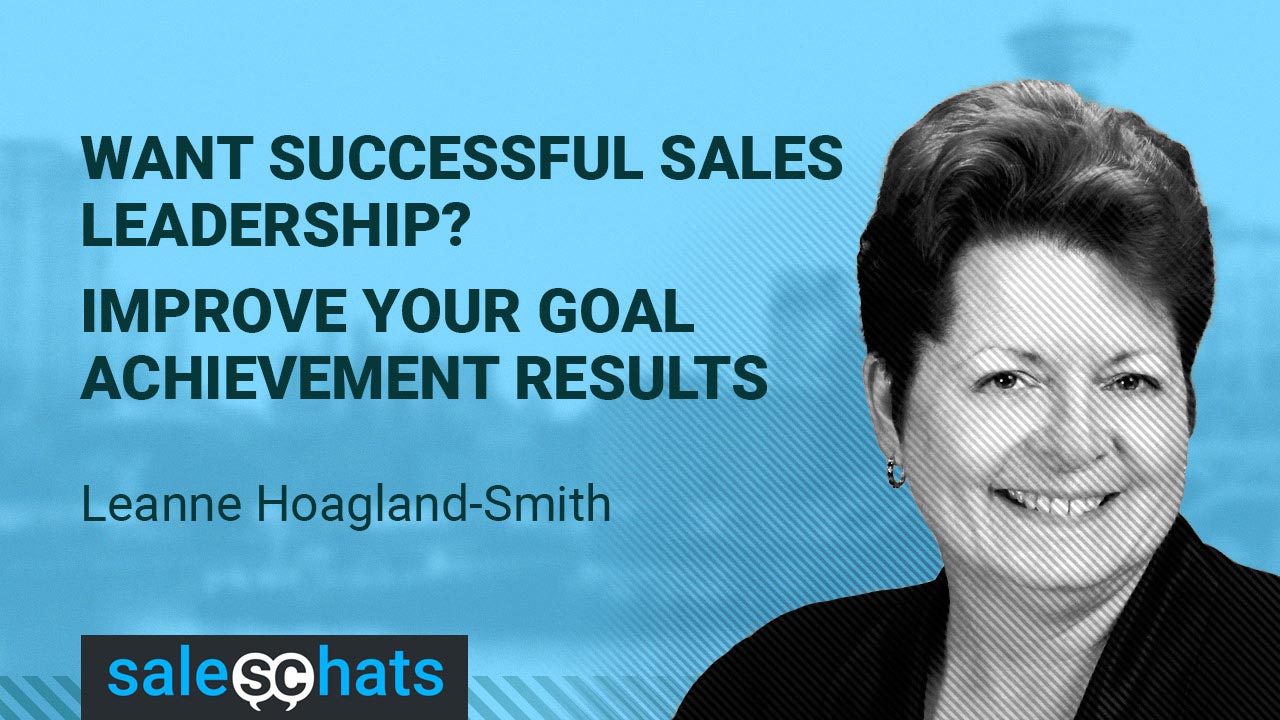 How important is sales leadership? Many say that it's the most difficult position in a company. Your salespeople are looking to you for guidance and help in making their quotas, and are making your life difficult when they don't see things your way. Your own management–those above you in the company–have put you squarely in the hot seat in terms of sales and company revenue. Hence the improvement of goal achievement results would be a crucial factor to address! Join international author, executive sales coach and Chief Results Officer for ADVANCED SYSTEMS Leanne Hoagland-Smith, along with hosts John Golden and Martha Neumeister as we tackle this vital topic.
Episode questions:
Q1: Why it's important to focus first on achieving own personal results to be a successful sales leader?
Q2: What exactly do Sales Leaders need to do to improve and achieve consistently goal achievement results?
Q3: What are the most common obstacles when it comes to goal setting and goal achievement for sales leaders?