#SalesChats: Trade: A Time for War… or Peace?
Mar 30, 2017 / 9:00 am

-

9:30 am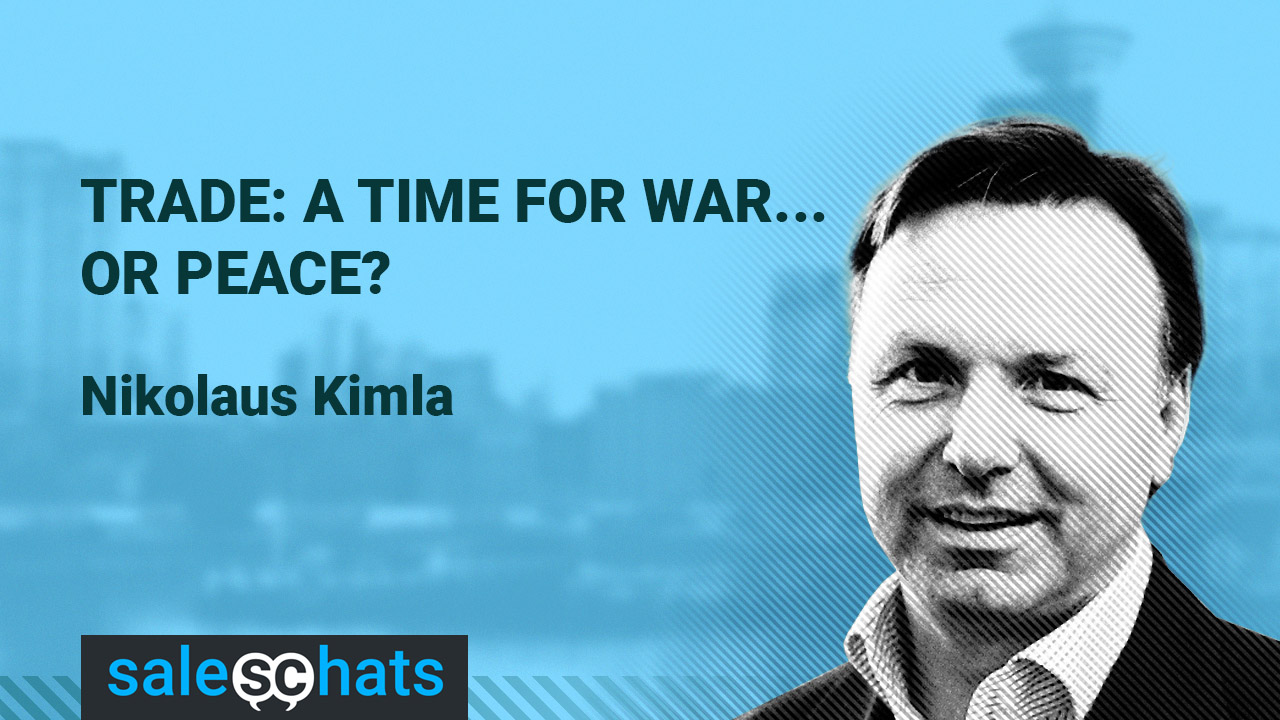 Today the subject of trade is more important than ever–in fact it was the foundation of our newly elected US president's campaign. Nikolaus Kimla understands the importance of trade, and the importance of today's salespeople and sales management, living and working in a global marketplace, understanding it, too. This is why he wrote his latest ebook Trade: A Time for War…or Peace? and released it on the day President Trump was inaugurated.
Join us on SalesChats as we talk with Nikolaus about his deep and insightful look at the vital topic of trade!
Episode questions:
Q1: Why is trade so important and what is the connections to sales?
Q2: Why do people trade?
Q3: It is a must for sales people to understand trade to do a better job?