#SalesChats: Telephone Combat Aid
Apr 27, 2017 / 9:00 am

-

9:30 am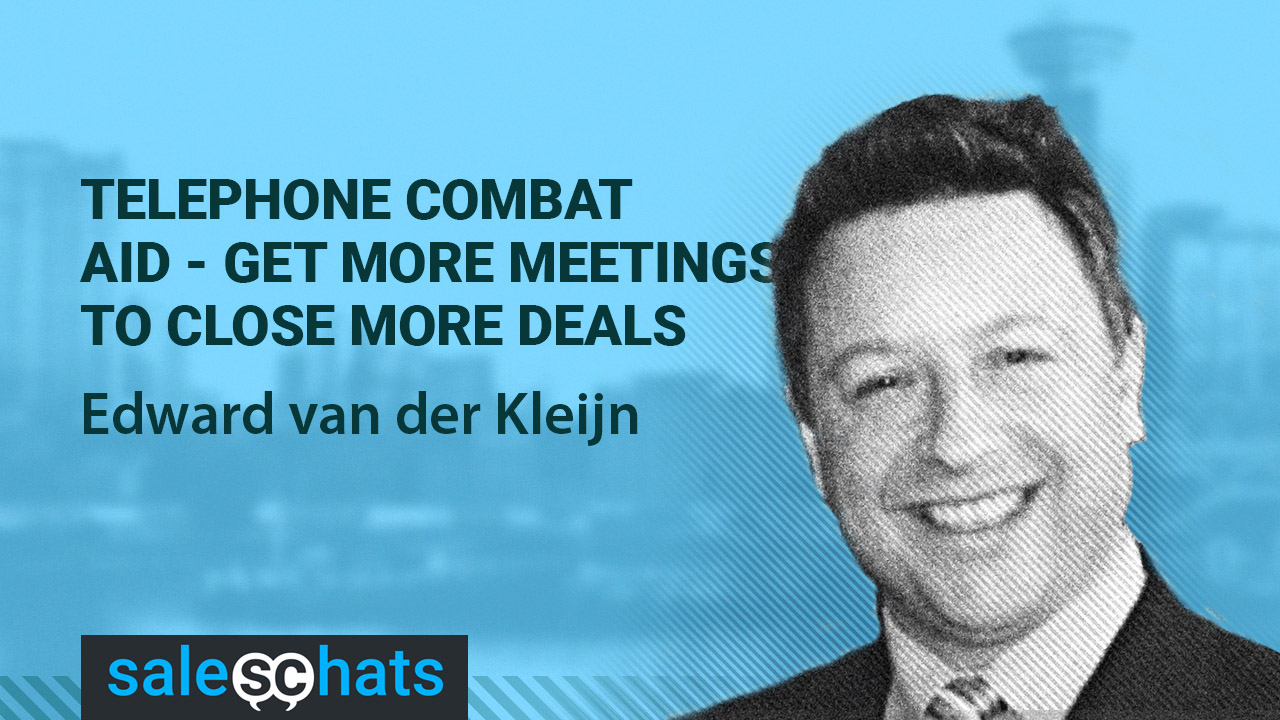 Today when you get a prospect on a call, you have very little time to keep them there and interested, qualify them, and close them on the idea of an actual meeting. We all could use more tips and tricks for those up-front calls. Join host John Golden as he chats with social selling specialist Edward van der Kleijn for an energizing boost of help in obtaining more meetings through calls!
Join us on SalesChats as we talk with Edward van der Kleijn about Telephone Combat Aid – Get More Meetings to Close More Deals.
To view the live stream for this event, click here
Episode questions:
Q1: What´s the best way to handle objections to put sales people off?
Q2: How you can qualify the prospect before the meeting?
Q3: What role does "Up Front Contracts" play in such situations?