#SalesChats: Nailing the Art of Cold Calling
Sep 6, 2018 / 9:00 am

-

9:30 am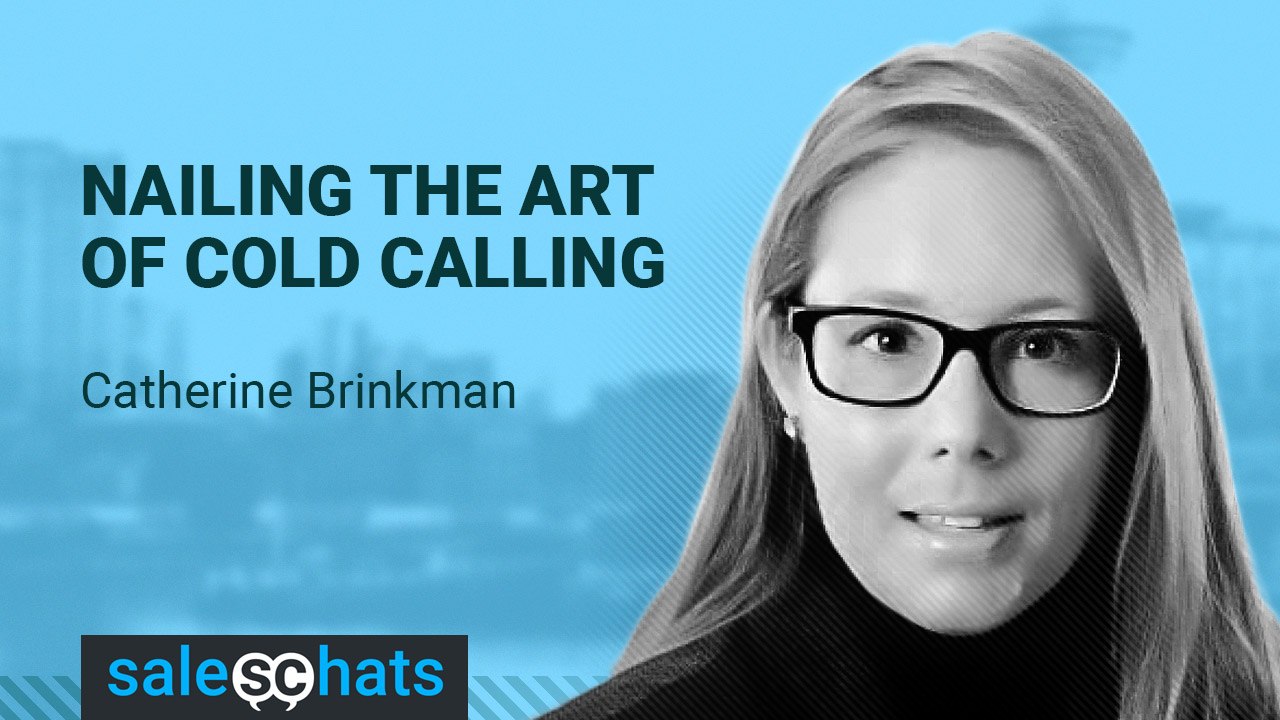 Watch Live Here: https://www.youtube.com/watch?v=gw_TpjQKHlc
What comes to mind when you hear the word "cold calling?" Some people might think of cold calling as an outdated method of prospecting, where salespeople make their way down a list of numbers, trying to engage customers they know nothing about in a conversation. The reality of cold calling in today's selling era is very different. It can be a promising and effective strategy if done properly. Catherine Brinkman, interviewed by John Golden and Martha Neumeister, explore how to nail the art of cold calling.
Episode questions:
Q1: What are the main differences between Cold Calling and Social Selling and which is better?
Q2: What can salespeople do to banish fear of cold calling in order to build up a positive attitude when cold calling?
Q3: Receiving a lot of "no´s" is frustrating. Are "no´s" really just negative and how can hearing "no" be treated as a victory?