#SalesChats: Identify and Managing Your Greatest Selling Risks
Nov 15, 2018 / 9:00 am

-

9:30 am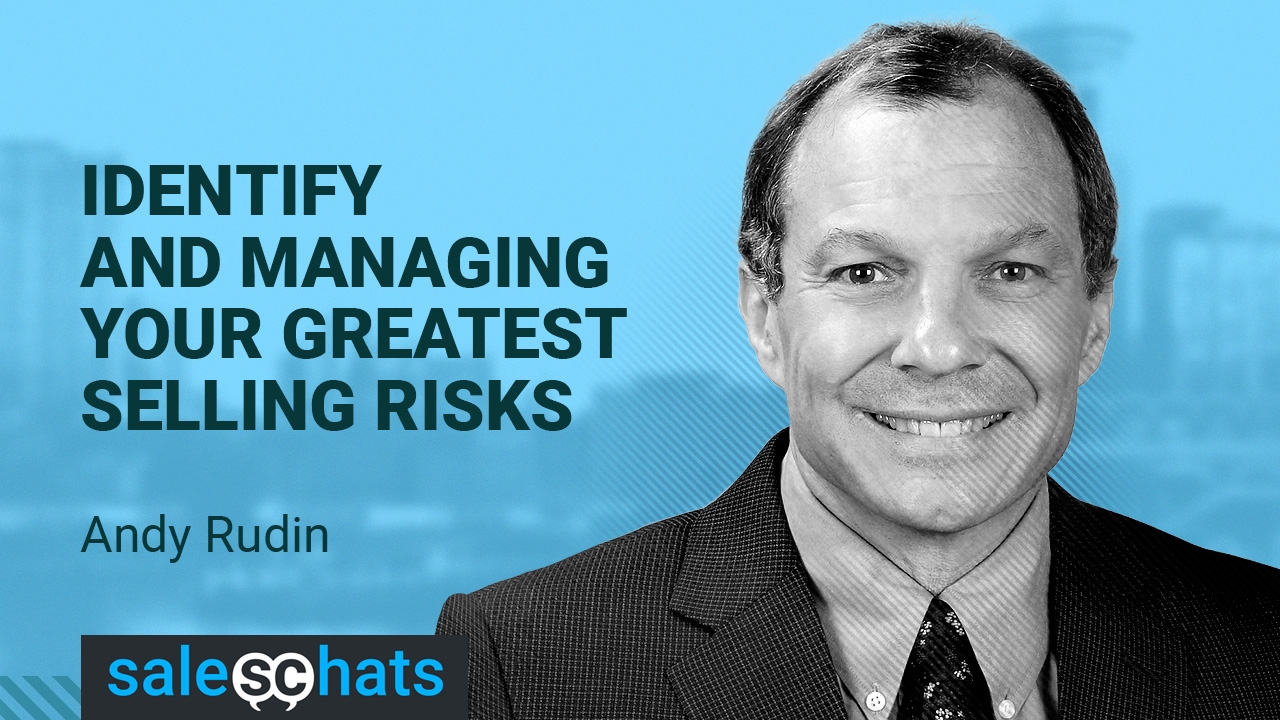 Watch Live Here: https://www.youtube.com/watch?v=ZbZQ11rb6vg
There is risk in everything we do, from business to our personal lives. Risk is uncertainty. Giving risk a voice, and a safe way to express it, provides incredible value because without being able to identify risk, there is no way you can manage it. Risk is sometimes thought of as an impulse decision, but in the sales word specifically, this is not always the case.
Join Andy Rudin and John Golden on November 15th as they dive into how you can identify your selling risks and manage them more efficiently.
EPISODE QUESTIONS:
Q1: Since every company operates in a unique environment, how can they identify their greatest selling risks?
Q2: What are the best strategies for managing selling risks?
Q3: Risk is part of life. Why is it important that risks will be taken and not always be avoided?