#SalesChats: 6-Cs of Sales Chaos
Oct 25, 2018 / 9:00 am

-

9:30 am

/ Free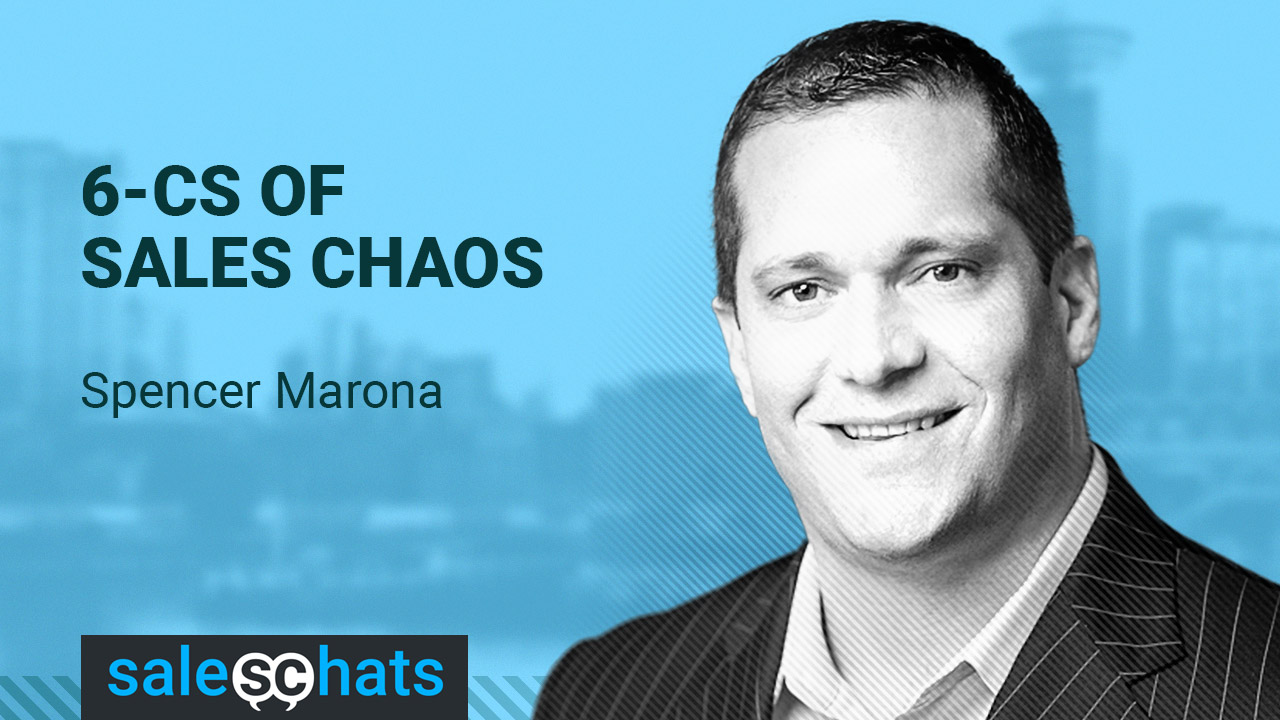 Watch Live Here: https://www.youtube.com/watch?v=j4Tk2iChY5E
As a salesperson, being able to roll with the punches and remain in control of any situation is vital. If you are unable to do so, being able to close the deal is nearly impossible. How do you stay in control when surrounded by chaos and how do you deliver value to your clients amidst the chaos? Spencer Marona talks with us about the 6 C's of Sales Chaos and how to cut through the noise to close the deal.
Episode Questions:
How do you define sales chaos? Can you name some sales related examples?
To what should salespeople exactly pay attention to maintain a competitive advantage in order to master adaptabilities and to handle adoptions?
How can salespeople implement the 6-C´s of Sales Chaos in their daily workflow?