#SalesChats: 5 Ways CEO's Screw Up The Sales Function
Sep 28, 2017 / 9:00 am

-

9:30 am

/ Free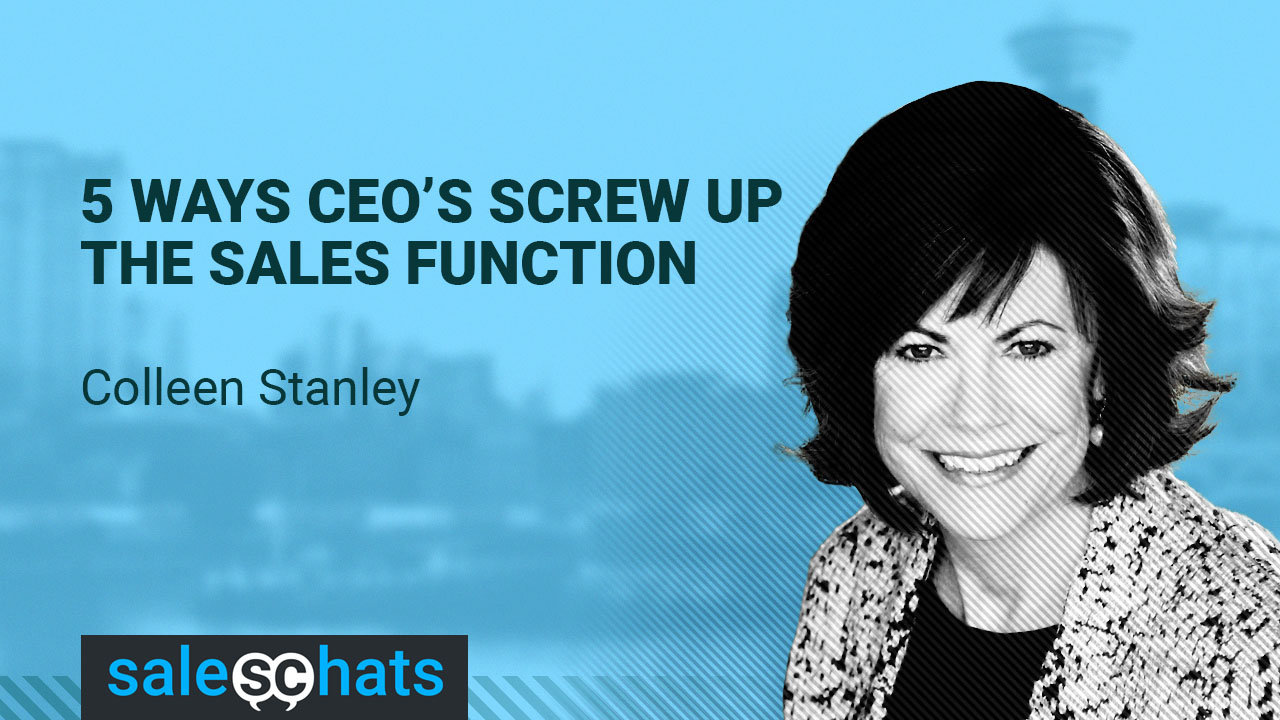 America/Los_AngelesA sales team or department can be greatly influenced by senior management and their decisions. Right at the top, of course, is the CEO–and because their word is law it will, for better or worse, get implemented. But what if it's wrong? Sales is the backbone of a company's revenue, so a CEO makes a decision adverse to sales operation, it could be disastrous. Join our hosts John Golden and Martha Neumeister as they address this issue with bestselling author and sales expert Colleen Stanley.
Episode questions:
Q1: What is the reason companies are often missing consistent and sustainable growth?
Q2: Why emotional intelligence matters in sales and leadership?
Q3: What are the best tactics for CEO's to start focusing on achieving sales results?