In the present era, the technology that aw-inspires us today becomes old school within a few months. Now I know that you might be trying to develop something that will drive massive conversions; Don't give up too fast though, the key to keep your product trending is making it 'timeless'.
How do you make something timeless? By incorporating all the latest and upcoming technological trends and innovations.
With the rising competition in the market, it's becoming increasingly difficult to attract users to your products. Whether you're an eCommerce store or an app and web development company, the struggle remains constant. Just have a look at the number of websites in the market, this year the number of websites has expanded to 1.72 billion.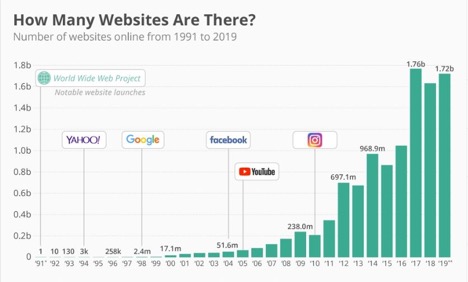 Source: internet live stats
The best way to make your product stand out from the rest is to be really creative and take a more user-oriented approach. You want to make sure that your product has the following key elements:
Adds value to a user
Has flawless usability
Has unique features
One very useful feature that you can integrate into your product is 'Live Chat'. Not only will Live Chat power your website with better usability and innovation, but it will also help to boost your sales and conversions. Let's dig deeper into Live Chat.
What Is Live Chat?
Live Chat is an online customer service program that provides a single point of contact to manage all your customer service and sales activities. Instead of using email, phone, or social media, you can easily get in touch with your users via Live Chat. Here is what it looks like: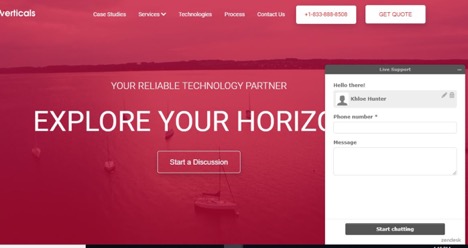 The best thing about Live Chat is that it's still a fresh technology. Not everyone is incorporating it. So if you can integrate live chat with your website today, you will definitely have the upper hand in the market. Especially if you consider the fact that 42% of customers prefer to use live chat for customer support.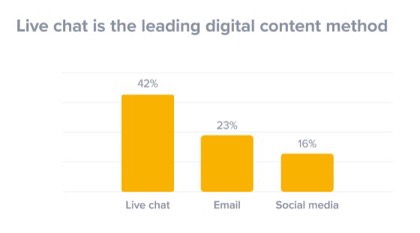 Source: J.D Power
Below I have rounded up top five ways that Live Chat can help boost your sales and conversions:
How Live Chat Can Boost Your Sales
Engage Users in Real-Time
A report by statista reveals that by 2021, around 2.14 billion people are expected to purchase goods and services online. This year, around 1.92 billion people around the globe engaged in online shopping. In fact, Brizfeel's report highlights that around 67% of users tend to make a purchase at least once a month.
I'm not really shocked though. To be honest, my schedule is so full on weekdays that I don't get the time to go shopping. On weekends, I prefer spending my day at home. So for someone like me, online shopping is a jackpot. The tweet below sort of defines my shopping habits.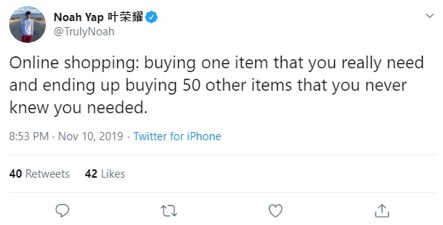 Yet, there are certain drawbacks when it comes to online shopping. These drawbacks can hinder your sales and conversions. For example, no proper means of communication with the support team. If users don't get the right answers to their questions, then they'll probably end up abandoning your website.
Suppose there's an amazing winter sale on an eCommerce site, you decide to purchase an electronic device but before you make your purchase, you need to know some important details about the product. The sale is going to end after an hour so you have to get in touch with their support team. But sadly, it turns out that the only way to get in touch with the customer support and sales team is via email (and of course you probably won't get a fast enough response on your email). In this situation, you'd definitely abandon the cart.
Just have a look at the customer's frustration below: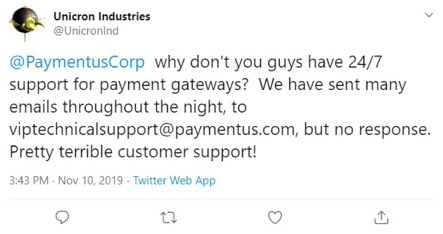 This is where Live Chat comes into the picture.
Online shoppers want a live person to provide them assistance, furthermore, they require instant support. With Live Chat, you can provide instant support to your customers and make sure that your customers get the answers that meet their needs. With live chat you can enable the 24/7 customer support, this will your customers will feel confident that you'll be there to support them whenever they require. By strengthening your customer's purchase confidence and providing a 24/7 support facility, you'll be able to drive more sales conversions.
Enhance Your Pre-Sale Strategy
The majority of the time, when users come to your website, they want to know more about your products and services. So if you're a mobile app development company, then users will probably want to know about the technology that you are incorporating in your mobile apps. Providing customer support isn't an easy task. In this situation, if a user has no technical knowledge at all, it will be difficult to explain all the details and earn their trust. If you can manage to provide high-quality support, there is a high chance of a conversion. Have a quick look at the customer satisfaction rate with Live Chat: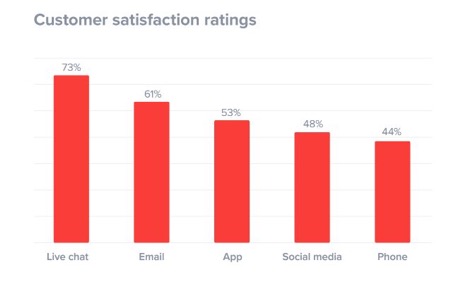 A small glitch in your support could cost you the trust of the visitor and you could end up losing a prospect customer. With Live Chat support, you will be able to provide quick as well as valuable responses to your users. This will give a boost to your customer retention as well as sales.
Optimize and Shorten Your Sales Funnel
A sales cycle isn't as easy as it sounds. It's a complicated and extensive procedure. And it gets even more complicated if you provide customer support on Email, video calls, or call center support (with quite a number of back-and-forths). Sales agents seize every opportunity to get a conversion. However, if the sales process is slow and inefficient, customers might end up losing interest or they may find a better option instead.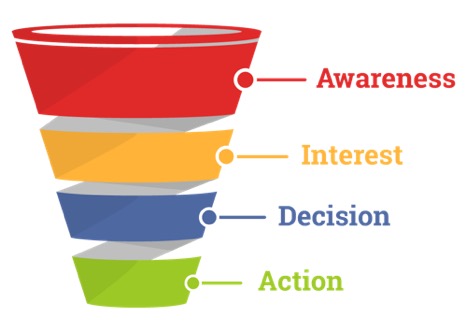 With Live Chat, you can quicken your response time and offer a demo of your services on the spot. You can even refer them to some of your educational content. In the meantime, you can prepare your sales representative to follow up. This strategy, can reduce your bounce rate, reduce drop-offs, and help you close more leads in less time.
Improve Customer Experience
You know what's the best thing about providing a good customer experience? You get more visibility. When users have an amazing customer experience on your site, naturally, they will want to share their experience with their friends and family. Luckily, Live Chat gives you an opportunity to improve your customer experience by a milestone. Have a look at the image below, this is an excellent example of good customer experience and brand recognition.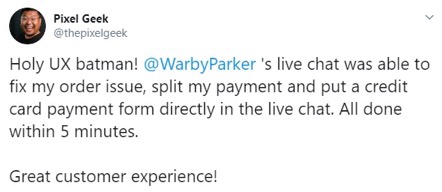 Here is how Live Chat can help enhance your customer experience:
Easy to share and reference information
It can be difficult to provide clear instructions to a user (let's suppose for navigating a mobile app). On Live Chat, support agents can share links, documents, and screenshots to better guide the users.
Quick response time
When customers need information about a product and require instant assistance, the Live Chat tool can come in very handy.
Get to The Point
I'm pretty sure you've experienced this before. When a customer contacts you via a phone call, you have to start by making small talk before you can get to the main point. With live chat, customers can quickly jump to the point without having to engage in small talk. This is time-saving and more efficient.
Less Chance of Error
With features such as pre-chat built responses, chat history, type-ahead indicator, and visitor analytics, there is definitely less chance of error.
An improvement in your customer experience will not only help you to secure some sales, it will also develop your brand's recognition and help you drive more audience.
Provide Instant Support
Do you know that getting a new customer can cost you 5 times more than retaining an old customer? What if I told you that customers tend to abandon brands that have a slower response time? You would definitely want to improve your response time to retain your current customers and improve your conversions. This is exactly what Live Chat can help you achieve.
With Live Chat, you can make sure that customer service and support teams are available 24/7 to aid your customers. Instant support means that your customers will get the answers to their queries on time, this will create a sense of trust and loyalty. If you can satisfy your customers within the first impression, there is a very high chance of generating conversions.
It's a Wrap:
Multiple studies have revealed that Live Chat is the preferred choice for support by customers. Because of its faster response time, better customer experience, and instant support in real-time. Reports also reveal that Live Chat can result in a 40% increase in conversion rate. With reference to these statistics, it is clear that integrating Live Chat to your eCommerce stores and websites is very important. Along with a boost in your sales, you will also stand out from your competition.
If you'd like to share your experience with Live Chat or if you'd like to add something, feel free to leave a comment below. We would love to get in touch with you.