The present-day marketer has a lot more work cut out for them than it used to be in the past. There is so much to do in the marketing world because marketing strategies have evolved, just like people's purchasing patterns and behaviors have also changed over the years.
With online marketing infiltrating the market place, keeping up with the trends can become frustrating and tiring. There are numerous steps to implement and strategies to run, making it difficult for marketing teams to have a unified output as they attempt to work together.
Running a marketing team becomes tedious and a wild-goose chase.  Fortunately, marketing tools have been developed to assist marketers in handling some of their tasks. These tools help marketing teams work more effectively to achieve results faster and efficiently.
Here are eight great marketing tools to get your team started on a more productive path.
1. HubSpot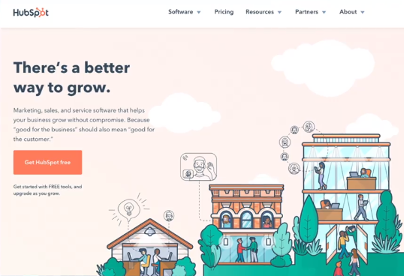 This is one marketing tool that helps businesses grow in the area of sales. The company handles the creation of email marketing campaigns and also monitors blogs and other social media platforms to generate leads effectively. It excellently tracks leads and actions taken by customers that visit your website.
It tracks these categories using parameters that your marketing team sets and the automated software does the rest for you. You get lead scores based on the set parameters, enabling the marketing and sales team to target the right website users.
The tool also helps you create landing pages and forms that can capture your audience's contact data using the most preferred means, for instance,  when they download one of your website offerings. HubSpot also offers free CRM services in addition to all its other inbound marketing tools.
All these help your marketing to convert leads to sales much quicker.
2. Maze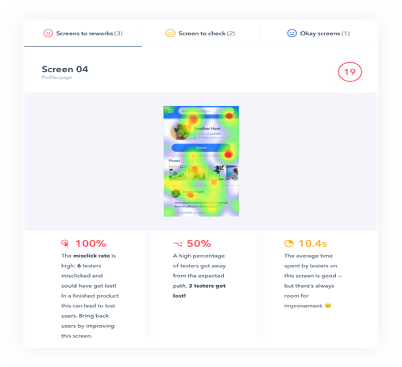 Design is an essential part of marketing because you also sell ideas using visual channels, whether through graphics design, an appealing website, or software design.
Maze helps digital marketers build digital products with the least stress because the platform helps make prototype testing very easy. It is a user testing platform that answers all your prepared usability testing questions with an accuracy that gives the finished product minimal chances for errors.
Digital marketers can set up prototype tests on the platform and invite other users to try out the product to find loopholes early on. Maze produces a detailed and fully automated UX test result based on the data you have collected.
3. Slite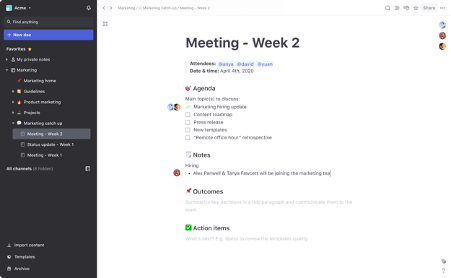 Slite is a space for creative collaboration for teams. The website offers writing spaces for teams to come up with ideas and brainstorm in real-time. It's a vital tool for remote workers to collaborate from anywhere in the world so that you can literally be "on the same page."
With Slite, team members can easily take the meeting minutes, onboard new employees, work on the templates for blogs or social media posts, plan new products, and curate a marketing plan. It also offers free templates that many marketing teams can hardly do without.
For example, digital marketing teams can use a requirements document template to make a detailed list of the requirements for a new product they would like to introduce to their end consumers. Other useful templates include project report templates, creative brief template, weekly agenda template, product planning templates, etc.
4. Canva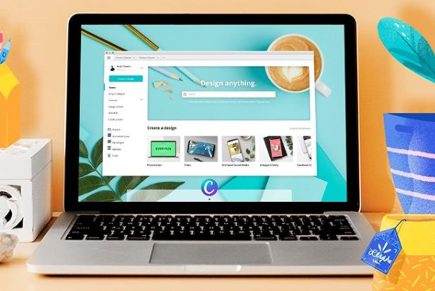 Social media marketers will find this tool extremely useful because you can create visual content on the go via the platform. Canva started out as a web-based graphic design tool that allows users to create social media graphics, reports, posters, presentations, logos, posters, and many more similar graphics in a few minutes. Now, users have access to the tool via the mobile app as well as the desktop app. No matter the device you use, your designs are in sync once you log in so they can be accessed anywhere.
The website offers professionally designed templates that can be edited using other design tools available on the platform. The website also provides different pricing plans for various types of users, including the Canva for Work plan. Canva helps marketers to produce engaging and consistent social media posts for small scale businesses.
This tool is unique because it doesn't require much technical no-how or serious graphic design skills. Its drag and drop feature and a vast array of downloadable fonts, images, icons, and stickers make the design process straightforward, saving time for your marketing team.
5. Whisbi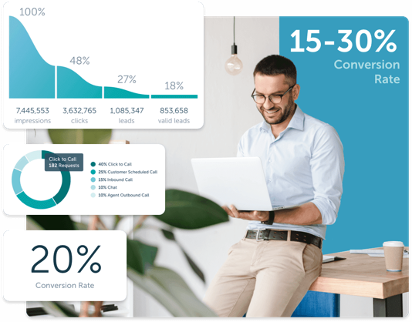 One problem that marketers face is a one-way pattern of communication where customers are unable to provide feedback or engage them in a conversation. Interactive marketing is one solution that marketers are starting to find useful because it presents an opportunity for a two-way communication channel.
With this, customers can now engage and interact directly with companies which helps to speed up the sales conversion process. One of many interactive marketing examples is Whisbi. This platform helps to improve sales by instantly connecting sales leads on your website to a sales agent from your company who is waiting to attend to them using guided selling.
Whisbi provides various interactive marketing services including custom chatbots, multi-channel integration, live video broadcasts, virtual events, etc. These marketing tools help marketers to boost digital sales revenue without hassle.
6. Trello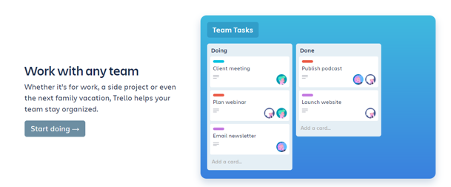 Is your team having a challenge staying organized enough to meet their goals or battling with the new remote working system? Are they finding it hard to effectively synchronize to get tasks done? You would discover Trello is a useful tool to bring back work harmony.
Trello helps teams to visually and seamlessly organize projects and other related team duties in a flexible way. Trello is like a mood board because it uses visual boards to help teams create itineraries, meeting minutes, lists, team tasks, duties, and even collaborate on upcoming projects. On this platform, you can also assign deadlines to members of the team, just like in a physical office setting.
You may assign tasks to team members by tagging them and indicating the current status of tasks or projects on the software. They can deliberate on work activities and leave comments even on the app.  It seamlessly integrates with other platforms such as Google Drive, Evernote, Slack, and Dropbox, to improve productivity across board.
The software also has built-in robots that help you clear out your tabs with quick commands. What's even better is that it's not built for a single channel, you can access it on any of your mobile devices, and it auto-syncs to keep you up-to-date always.
7. CrowdBabble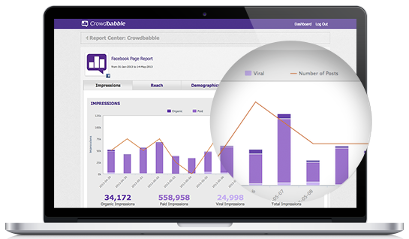 This software helps to take the burden of content marketing and social media marketing off your shoulders. If monitoring your social media content has been a constant battle, CrowdBabble takes care of that. It helps to keep track of your content with "social analytics you'll actually use."
This is how Babbly works — It helps you measure your social media activities with just a few clicks, understand your target audience, and make the most of the information you gather. Finally, it helps you keep tabs on your competitors so that you can stay ahead of them.
CrowdBabble also offers time-saving tools that will make productivity even better. If you're collaborating with other marketers, you may add them to your account and give them access to your analytical data. You may also schedule your analytics results to be sent to your email as often as you need it. With 1 click, you can export files in various formats.
The platform presents data reports professionally, saving time for members of your team. Social media platforms supported include Facebook, Instagram (Feed + Story), and Twitter.
8.  Buffer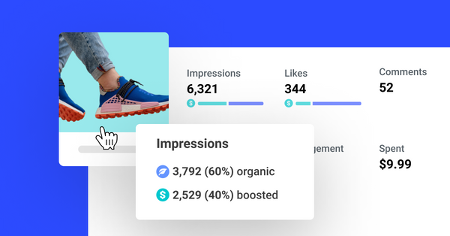 Social media content creation can be quite tasking, sticking to a schedule even more so. Not only is it a repetitive task, the period spent uploading posts on various social media can be spent on other vital tasks. Buffer handles automated posting on social media platforms and allows you to create posts on the platform and schedule when to post them online.
On the app, you can visually plan and create social media campaigns to boost engagement. It also has a new feature coming soon where you will be able to engage with important comments faster. It helps marketers evaluate the efficiency of their social media content through analysis on the Buffer tool.
Some of the analyses Buffer offers include comparing organic and boosted posts, tracking account analysis for different social platforms, stories and posts analysis, and audience mapping. All these tools help marketers improve engagement on their accounts and make tweaks to areas that need to be adjusted.
Buffer offers marketers the opportunity to choose the tools that they find most useful on Buffer and create a plan that matches their specific marketing needs.
Wrap-Up
Tools are meant to be effective and efficient in enhancing productivity. These are the benefits you stand to gain when you use the marketing tools we have listed above. Some of the tools help to improve general office productivity while others streamline social media goals so that you can hit bullseye whenever you run an ad campaign. Whichever tool you choose, you can be sure of maximum productivity levels among your marketing team.