It goes without saying that marketing strategy is now a must for the successful development of any business. And despite the rapid popularity of social media, email marketing is still an efficient way for product or brand promotion.
According to HubSpot, almost 60% of respondents claim that email marketing has a great influence on their purchasing decisions. However, it is still important to build a well-planned strategy that excludes any crucial mistakes and fits your business model.
In this article, we will analyze the aspects you should keep in mind and things that you need to avoid while crafting marketing emails.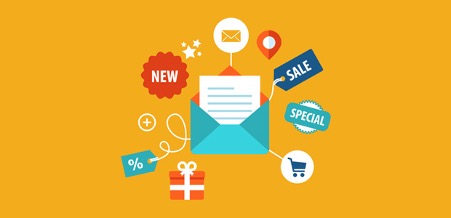 Common Email Marketing Mistakes
Before we start talking about the efficient tips for boosting your email campaign, it is crucial to be aware of the email mistakes. They don't only negatively influence brand reputation but can lead to client loss. Here are some of the popular mistakes:
By sending the emails from donotreply@yourdomain.com mailbox, you make it obvious that you want to get consumers' feedback.
With an overhyped subject line, your emails can be considered to be spam, so your audience won't open them.
While making your emails too complicated for understanding or hiding the unsubscribe link, it is easy to annoy the consumers.
By hiding the contact information as phone number or email, you lose people's trust as well as potential sales.
As you can see, all these mistakes can harm your email marketing strategy and ruin your reputation. However, there are some tips you can apply to improve the interaction between your brand and the target audience.
8 Advanced Email Tactics That Drive Results
The development of digital marketing has influenced the development of email tactics. The advanced email tactics can be divided into three main groups: experiments with timing, delivering value, and constant testing. Let's analyze the peculiarities of each of them.
Experiment with Timing
1) Send Your Emails at the Right Time
The recent market research has shown that the time depends on your audience as well as the email target. For instance, if you are sending promotions, the most suitable sending time is during the lunch breaks when people are more likely to check their mailboxes.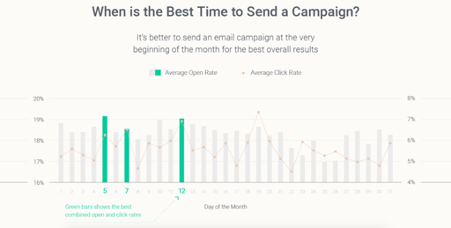 In general, specialists suggest the best time for mailings at 10 AM, 1 PM, and near 6 PM. But, you can check the metrics of your emails to get the exact period of time the audience wants to hear from you.
2) Create a Consistent Email Schedule
It is a good idea to send the emails at a scheduled time to increase the open rate and stay connected with your customers. Additionally, in such a way your emails are more likely to engage your audience.
Deliver Value
3) Give Your Subscribers What They Want
The efficient email strategy is always targeted at the consumers' needs and fits the exact criteria. If your emails meet potential buyers' expectations, they become much more interested in your product. Analyze the history of their purchases with you and craft your offers based on this data.
4) Offer Your Target Audience Compelling Reasons to Click
By learning how to interact with your audience, you are more likely to build trustworthy relations and call them to action. Besides, to make your emails more consumer-targeted, add some CTA buttons to direct them to a certain product they might buy.
5) Target Last-Minute Panic Buyers
Leverage the FOMO to increase the percentage of spontaneous purchases. Various offer limitations would encourage visitors to make a faster purchasing decision and this would help you make more sales.
Test
6) A/B Test Your Email Campaigns
This method allows you to determine the audience's preferences and successfully apply them to your email strategy. At the same time, it will exclude inefficient emails, which only waste the time, effort, and resources.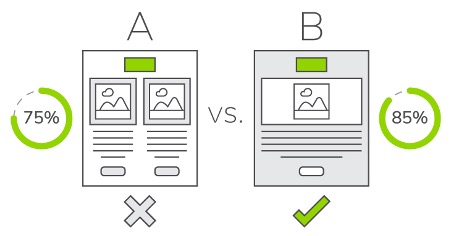 7) Automate and Personalize Your Messages
To make the emails more client-oriented, it is crucial to personalize them by adding names or specific products that a person is interested in. This will greatly help you to build a strong connection between your business and the final consumer.
8) Try List Segmentation
By creating various templates for different types of audiences, it is much easier to meet your consumer requirements. The basic criteria you should mind while making an email template are people's location, age, occupation, interests, and more.
Bonus tip
Last but not least is your internet security. Maintaining and improving your cybersecurity is mandatory nowadays. Most advanced internet surfers are using specific tools to keep them from cyber threats and personal information leaks.
Conclusion
All in all, email marketing is a great solution for business development. Experiment with timing, provide value and analyze campaign performance to unleash the full potential of email marketing. Additionally, there are some points you should avoid not making your strategy useless and lose loyal customers as well as potential ones.
Being aware of these hacks will greatly help you to determine all the dos and don'ts while creating a successful email marketing campaign.