Bus Dev Summit 2022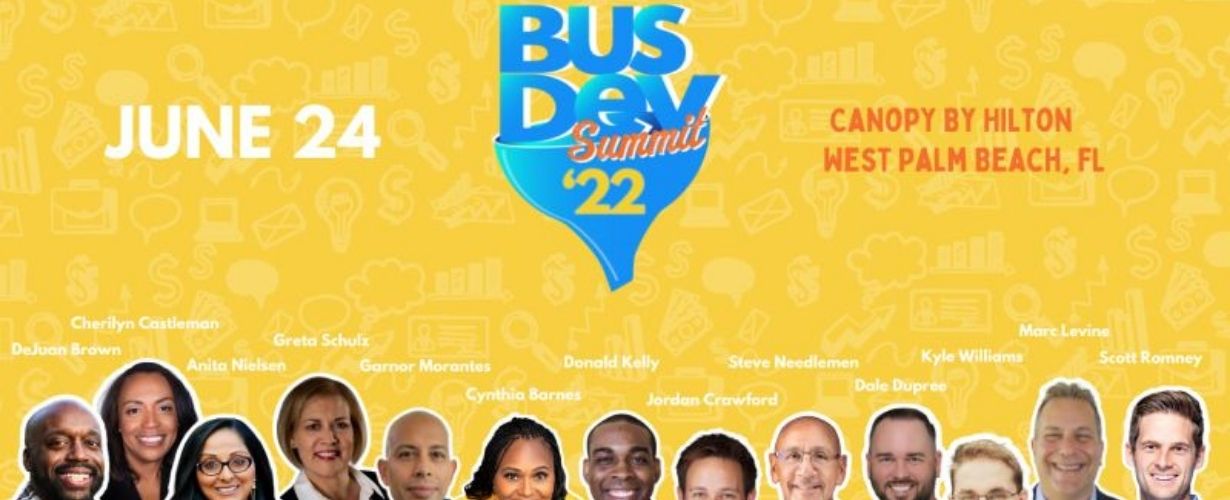 What is BusDev2022?
BusDev'22 Summit is a 1-day business development summit featuring some of the world's best sales influencers teaching sellers and sales leaders the latest sales outreach strategies proven to offer success. BusDev'22 Summit is unique in its hands-on, workshop-like environment focused on helping you learn through application. Attendees are HIGHLY encouraged to bring their laptops, a physical notebook or tablet to take notes and participate in the interactive trainings. Donald C. Kelly and The Sales Evangelist Training organization will host the BusDev'22 Summit in West Palm Beach, Florida.
Event Highlights
High-quality, engaging sales training from industry-leading business development experts.
Practical business development strategies and tactics from sales practitioners in a hands-on workshop environment and NOT just water down theories you can find in a google search.
Networking opportunities to build lasting relationships with other top-performing sellers and sales leaders.
Unique sales educational experiences rather than a boring all-day lecture.
Attendees are getting hands one REAL training! Speakers include:
Steve Nudelberg, Anita Nielsen, Jordan Crawford, Dale Dupree, 💡DeJuan A. Brown, Garnor Morantes, Cynthia Barnes, Kyle Williams 🧱, Scott Romney, Marc Levine, Greta Schulz, Cherilynn Castleman.